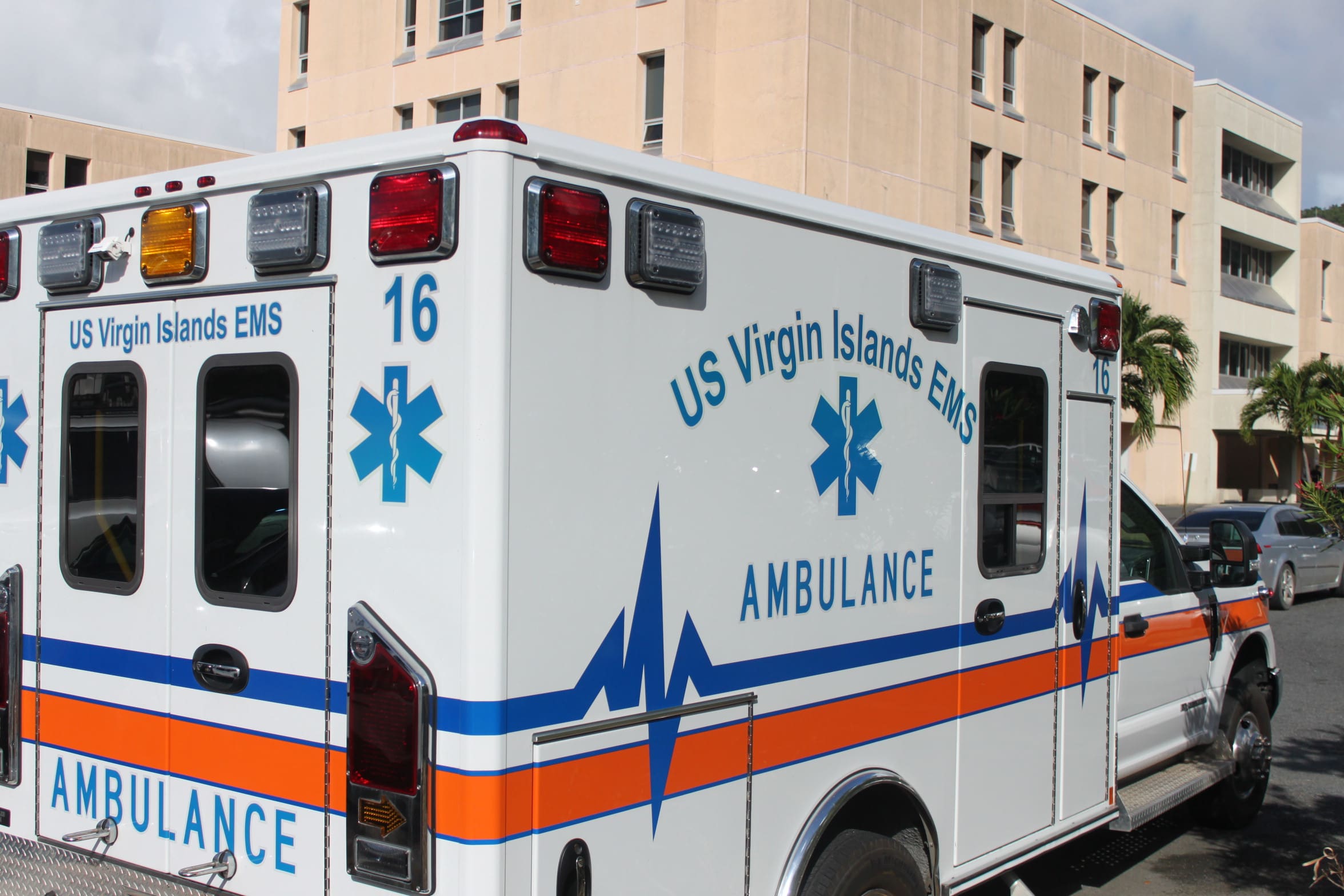 What was supposed to be a weekend business trip to St. Thomas ended up being a near-death experience for Chris Sealey.
Sealey is best known as the host of his radio show on Project 3-2-1 on the Vivid Streaming App. The show features current news and events and upcoming local artists and has helped organize multiple peaceful protests within the community.
Not once did he imagine that one day he would be considered a victim of what he advocated against.
Sealey, who is from St. Croix, was out with his cousin the night of Aug. 1, and at around 11:30 p.m. they were driving back to where they were staying. Sealey, who was not familiar with St. Thomas roadways, was also a bit fatigued and requested his cousin take the wheel. The plan was to briefly stop at a stoplight and switch seats.
"We considered first stopping at a gas station, but I didn't want to wait," Sealey recalled. "We figured it would be quick and easy."
They stopped in the vicinity of Nisky because the light was red. Another vehicle was already at the light, waiting for the green signal.
What happened next was a harsh eye-opener that would change his life forever. As he opened the car door to switch seats, the door of the vehicle at the light opened and the car's occupants began to fire.
"I am not sure, but with all the paranoia going on, I believe they thought I was ambushing them," he said.
One of the bullets went straight through his side, entered through his left lung, small intestine and stomach.
"I was in a lot of pain and immediately closed back the door and began to scream. I had never been shot, but I knew I was shot." Because of his fast-thinking, Sealey avoided another two rounds, and then the vehicle drove off.
His cousin, who witnessed the incident, began to ask for help from ongoing traffic and contacted 911. No one stopped to help.
After what seemed like forever, the Virgin Islands Police Department arrived at the scene and immediately began to question the victim.
"I was in so much pain and started to spit up blood," he said.
Moments later, the ambulance was on the scene and took him to the hospital.
"All I could think of was my family," he said.
At the hospital, Sealey was placed in a room where detectives began questioning him again. In pain and wondering when the hospital staff would begin his procedure, he had to stop the police interrogation process.
"I did not see the license plate, the driver, nor the color of the car. Everything happened so fast," he said.
Sealey finally went into surgery at about 1 a.m., but he was not in the clear yet. During surgery, one of his lungs collapsed. Because of his fighting spirit, he was able to pull through.
"When I first came into the hospital, I kept thinking it was over for me, especially because I was fighting to stay awake and spitting blood," he said.
It was an eye-opening experience for Sealey, who was surprised by his treatment when he first entered the hospital.
"When I first came in, I did not really feel like there was much action. I felt like I looked like just another young black man that was shot. They were more concerned in questioning me," he said.
Because of the COVID-19 pandemic, when Sealey awoke he found himself in a hospital room alone. At the recovery area, he said, Schneider Regional Medical Center staff were supportive, but he still felt alone.
"The nurses would tell me that there must be a lot of people praying for me because it is amazing how I am pulling through," he said.
After he was discharged, although in immense pain from his injuries, he returned home to St. Croix.
Today, Sealey continues to recover from the internal wounds left by the incident. A person who was once extremely active was forced to slow down.
"I had a lot of goals before this whole situation. I was just promoted, had a podcast in the works and I have a family," he said.
The recovery process has been painful for him, but he continues to push through.
"I could not even lift my child, but I am getting better thanks to prayers," he said.
Sealey expects to make a full recovery and plans to return just where he left off, encouraging young men to live right and bring more awareness to gun violence.
His decision to speak out comes from a place of bringing awareness to the community.
"Even before COVID-19, there have not been many consistent activities for young kids to do. I feel like if we have more activities for the up-and-coming generations to take part in, that will help," he said.
"There were a lot of speculations, and I just want to make it clear that I am not sure as to why it happened. I have never had any problems with anybody, and I do not know why this happened," he said.
Innocent bystanders being at the "wrong time, wrong place," is not unusual in the territory. Aaron Ashby, who was 14 years old, was shot to death in July while working for a V.I. Waste Management contractor, a family member, in the area of the shuttered Tutu Hi-Rise.
There was the case of 19-year-old Selena Chitolie, who was shot to death in May in Estate Paradise while looking for an apartment with a family member. As of Sept. 28, the U.S. Virgin Islands has recorded 37 homicides in 2020, 17 on St. Thomas, 19 on St. Croix and one on St. John, according to the Source homicide list.*
*The Source homicide list is based on V.I. Police Department reports, but unlike the police list or the list maintained by some other media, the Source list does not include vehicular homicides or suicides, which causes a difference in the number of incidents reported.