The UVI team will pose questions and give community members an opportunity to share their experiences at town halls to be held on St. Thomas and St. Croix.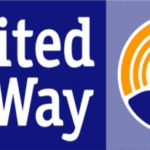 The United Way - USVI will hold a "Day of Caring" Community Clothing Distribution in partnership with the Center of Spirituality & Professionalism (CSAP) on Wednesday, Oct. 24.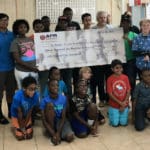 APR Energy donated $15,620 to the enable 16 students and six chaperones from the St. Thomas-St. John Youth Scholastic Chess Club to attend a championship event this December.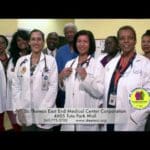 Members of the foundation board and the event planning committee decided an extension will give participants an opportunity to build more teams and meet fundraising goals.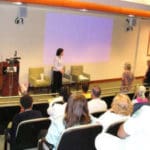 The lecture will be held at noon on Wednesday, Nov. 7, at the new location, the ICMC Boardroom.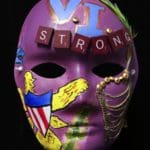 Mask-making has had spiritual and social functions globally, and mask-making and masquerading traditions have come to the Caribbean region via African and European cultures.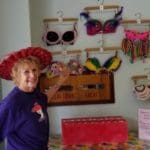 The ladies of the Caribbean Palm Bonnets, a chapter of the Red Hat Society, are again raising money for a local, uninsured breast cancer patient with their display of "Bling Bling Bras."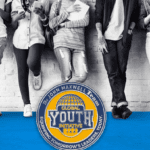 The John Maxwell Team Global Youth Initiative is an international movement led by members of the team, who will host free community events for youth ages 8-18. The goal is to reach youth with topics ranging from leadership to anti-bullying to self-esteem.
Participants will learn the basics of wills, trusts, powers of attorney and guardianships, and how creating these legal documents now may help avoid probate in the future.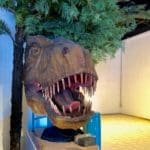 Due to damage from Hurricane Irma, the nonprofit was forced to find a new location. The museum has been temporarily closed while it moves into its new, more prominent space in the Buccaneer Mall on Havensight Point in Charlotte Amalie.