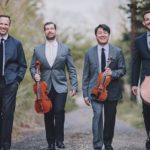 The Miro Quartet will perform at 8 p.m., Saturday, Feb. 23. The Court Yard will be open 7 p.m. with small meals and desserts by Amalia Café.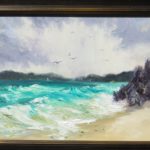 This painting will be raffled off at the art event in March. The winner does not need to be present to win, and the painting can be shipped to the states. Raffle tickets cost $10 each or six tickets for $50.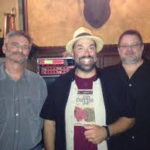 The band will be performing on St. John at the Beach Bar and Skinny Legs, and also on St. Thomas and Water Island. Venues include Tickles @ Crown Bay, Sapphire Beach Bar and Heidi's Honeymoon Grill. The tour will run from March 8-18.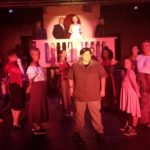 Pistarckle will present the musical "Evita," which will begin on Friday, Feb. 15, and will run through March 2.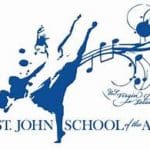 Anyone who buys a raffle ticket could win two tickets for the next Broadway Musical sensation, "Moulin Rouge."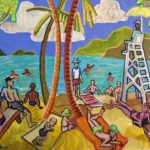 Both artists will attend the rum punch reception and look forward to discussing their art process to viewers. There will be music by guitar virtuoso John Shaffer.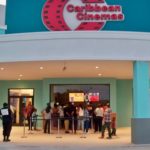 This year, the company will hold a series of events such as raffles and promotions for clients and employees to commemorate 50 years of history. Also, as part of its social commitment, it will coordinate events targeted to persons with special needs, charities and low-income communities. All these events will be announced in social media and on the Caribbean Cinemas webpage. On Saturday, Jan. 19, Caribbean Cinemas will celebrate the International Popcorn Day.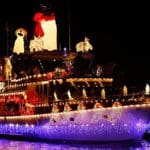 Erik K. Ackerson, director of the19th Lighted Boat Parade, has announced the parade winners in two categories.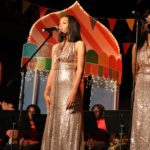 The Charlotte Amalie High School Music Department held its annual Christmas concert on Dec. 11, featuring student musicians performing a variety of Christmas tunes and tributes to musical legends, such as Prince and Nick "Daddy" Friday.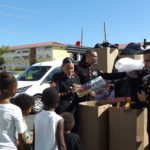 The organizations have worked together to purchase $15,000 in toys from Kmart for 905 children living in 10 housing communities on St. Croix, and $15,000 in toys from Kmart for 889 children living in eight housing communities on St. Thomas.