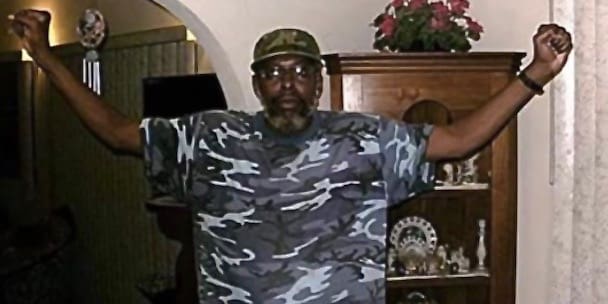 The governor's weekly news conference started on a solemn note Monday as tribute was paid to Wayne "Facts Man" Adams, 57, of St. Thomas, a local historian and candidate for Senate in the upcoming general election, who died on Sunday.
While Adams' cause of death was not disclosed, the Health Department reported the territory's 20th COVID-19 death over the weekend, of a 57-year-old man on St. Thomas.
Adams' death comes just weeks after his mother, Doreen Christalia Thomas Adams, died in her home on Sept. 3, according to an obituary from Turnbull's Funeral Home. Services were held on Friday, just two days before her son died.
"I want to extend condolences to his family and friends and all in the Virgin Islands community who are mourning his loss," said Government House Communications Director Richard Motta Jr., who hosted Monday's news conference for Gov. Albert Bryan Jr.
"Gov. Bryan, upon learning of his passing, said Sunday, 'Wayne had a gift that he selflessly shared with our community. His penchant for information and his love for Virgin Islands history made him a household name and an icon on local talk radio shows, where he would frequently call in to tell of the achievements of Virgin Islanders. He was an important voice and he will be sorely missed.'"
Adams, who was featured in a 2005 St. Thomas Source profile, said he knew he wanted to be a historian from the age of eight and recalled that Reginald "Ras Regg" Martin dubbed him "Facts Man" in October 1988 for his attention to facts, dates and details. That was one month after he started his own publishing company, the Historic Institute, producing historical booklets, CDs, tapes and posters, including on former Gov. Cyril E. King, Ulric Ferrari and Irvin "Brownie" Brown.
Despite his struggles with manic depression and bipolar disorder, Adams made a name for himself and sought to help his community, even running for Senate four times prior to this year's bid, including in 1984 at the age of 21.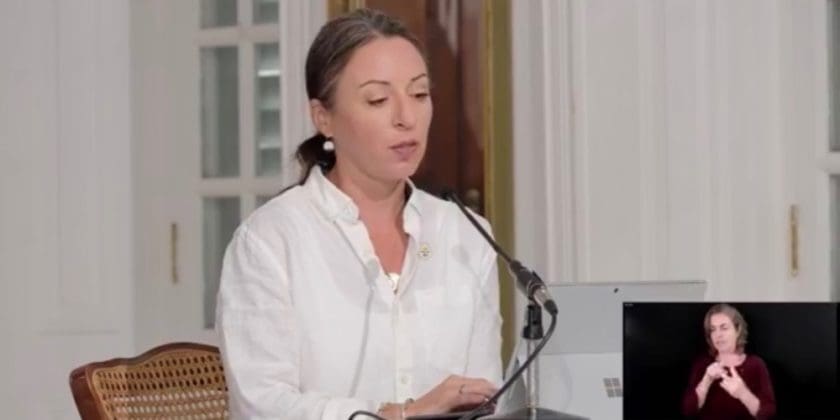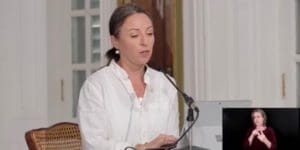 Territorial Epidemiologist Dr. Esther Ellis said there are 81 active cases of COVID-19 in the territory, with a "small spike" on St. Croix that accounts for 43 of those.
"To ensure that transmission remains low, we need to be cautious," said Ellis. "Although we are open for leisure travel, there are still restrictions in place to keep residents safe and visitors safe." These include wearing masks while in public places, particularly restaurants, which are open for dine-in services since the territory transitioned to its "safer-at-home" phase on Sept. 19, said Ellis.
"Patrons must always wear a mask when entering the establishment, when ordering food and drinks and when using the restroom," said Ellis. "The only time your mask should be removed in a restaurant is when you are eating or drinking."
When the government first reopened to leisure travel on June 1 – only to close again on Aug. 17 due to a spike in cases that saw four residents of the Queen Louise Home for the Aged die and eight more become infected in one week – it restricted the use of plates and silverware to plastic for fear of COVID-19 spreading through the handling of cutlery and dishes. Those restrictions have been lifted at some restaurants, said Ellis, which should have their exemptions posted for diners to see. A list of the eateries can be found at the Department of Health website.
As of the Sept. 19 reopening, all travelers to the Virgin Islands ages 5 and older must provide proof of a negative COVID-19 test taken within 5 days prior to their arrival in the territory, or an antibody test taken within 4 months of travel, Ellis said. Test results must be uploaded to the USVI Travel Portal.
"It is critical that testing is conducted before arriving in the Virgin Islands, as the safety of residents and visitors to the territory is our highest priority," said Ellis.
Those with results outside of the five-day window will be made to quarantine for 14 days or until they can secure a test locally, Ellis said.
The Health Department also started a pilot COVID-19 testing project at both the Cyril E. King Airport on St. Thomas and Henry E. Rohlsen Airport on St. Croix, said Ellis. Of 110 travelers screened in the past week, one was found to be positive for the virus, she said.
"This project allows for surveillance and data collection at the airports and will continue until we have chosen a company to complete full-scale testing," said Ellis.
The Health Department also continues to engage in community outreach, broadcasting messages via loudspeaker in communities on St. Croix, handing out educational flyers and masks on all three islands and offering free testing on Monday on Water Island and in the marine community, Ellis said. Island Therapy Solutions also is partnering with DOH to offer crisis counseling information to residents, she said.
While increased testing capacity is important, "proper mask-wearing is even more critical," said Ellis. "We need to all do our part to keep our community healthy."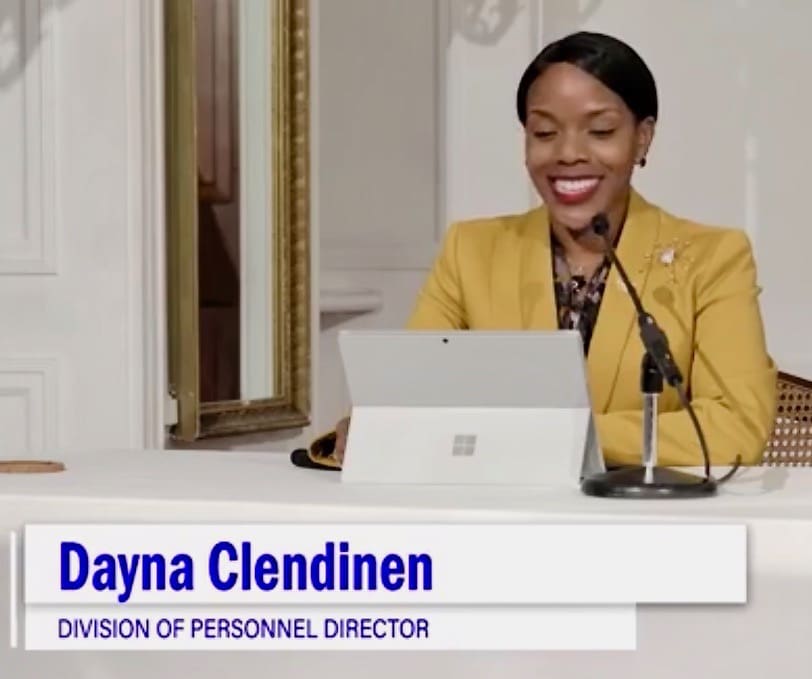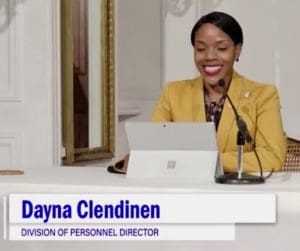 On the subject of health, Division of Personnel Director Dayna Clendinen delivered some welcome news for the more than 6,000 government retirees over the age of 65, who will now be eligible to be part of the new Medicare Advantage Plan that starts on Jan. 1.
Calling the news "historic for the territory," Clendinen said benefits will include a zero copay for all doctor visits; zero deductible; a $500 allowance for vision and hearing aid exams; free virtual consultations with nurses 24/7; free access to fitness centers; gift reward cards for house calls such as a virtual preventative checkup; and the same Part D prescription drug coverage as before.
Additional benefits include no additional cost in premiums, including for those on Plan F, and freedom of nationwide access for care at in-network costs – both on the mainland and in the territory – said Clendinen. All of the benefits will be conferred on one card, she said.
United Healthcare will hold virtual webinars from 10 a.m. to noon and 2 to 4 p.m. from Oct. 19 through 23 to explain the new benefits, Clendinen said. While it has begun mailing notices, those who do not receive one may call 340-774-8588 or 340-718-8588, she said.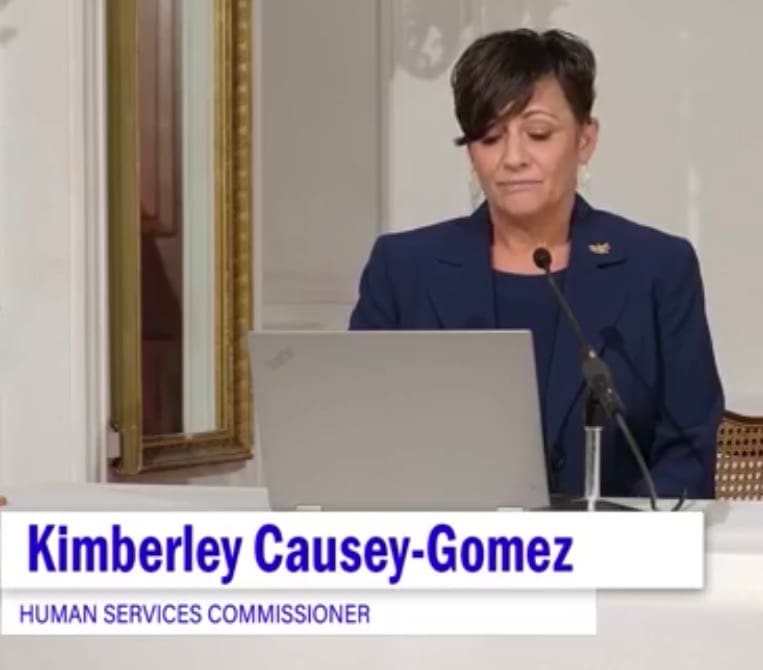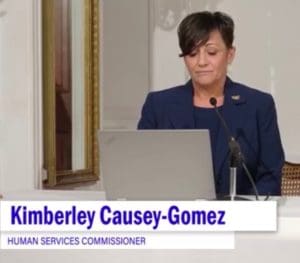 Monday's press conference also offered good news for families of school-age children, many of whom will receive a second round of federal P-EBT food assistance, Human Services Commissioner Kimberley Causey-Gomez said.
The first P-EBT program, worth $4.9 million, provided a one-time payment of $379 for each of the 13,000 children enrolled in the Free and Reduced Lunch Program in grades K-12 in Virgin Islands public schools, as well as eligible private schools. It was intended to make up for 57 days of missed meals when schools were forced to close in the spring due to the COVID-19 pandemic.
The money was loaded onto P-EBT cards – for Pandemic Electronic Benefits Transfer – in the name of each child eligible for the benefit. Supplemental Nutrition Assistance Program (SNAP) customers saw the money credited to their existing cards.
The assistance for August and September of the new school year totals $1,513,308 and will be loaded automatically onto the existing P-EBT and SNAP cards by Sept. 30, said Causey-Gomez. New non-SNAP clients will receive their cards in the mail at the address they provided to their school.
"Please do not throw away your cards" as they are needed for the second round of federal aid, said Causey-Gomez.
The total benefit amounts – calculated by the federal government at $6.84 per child per eligible day – will vary by school and are based on the number of days with virtual instruction, said Causey-Gomez. Students attending schools that had or have in-person instruction will not receive a second round of P-EBT.
While all of the territory's public schools have been closed to in-person instruction since the pandemic began in March, with virtual learning in place until at least January, some private schools have reopened.
Private schools that remain eligible for P-EBT benefits include Church of God School, Free Will Baptist School, Reading Rainbow, St. John Christian Academy, All Saints Catholic School, Bethel Baptist Day School, Calvary Christian Academy, Faith Alive Christian Academy, Moravian School on St. Thomas, New Testament Academy, Sts. Peter and Paul Catholic School, Tutu Church of God Holiness, Wesleyan Academy, St. Patrick Catholic School and St. Mary's Catholic School, Causey-Gomez said. St. Joseph's School and St. Croix Christian School will not receive benefits this time around, she said.
Parents with questions about the P-EBT benefits can call the customer service center at 340-772-7120 or email pebt@dhs.vi.gov. The center was to remain open until 8 p.m. on Monday to take last-minute calls from those who have had issues receiving their P-EBT benefits. Sept. 28 was the last day for the issuance of benefits for the 2019-2020 school year.