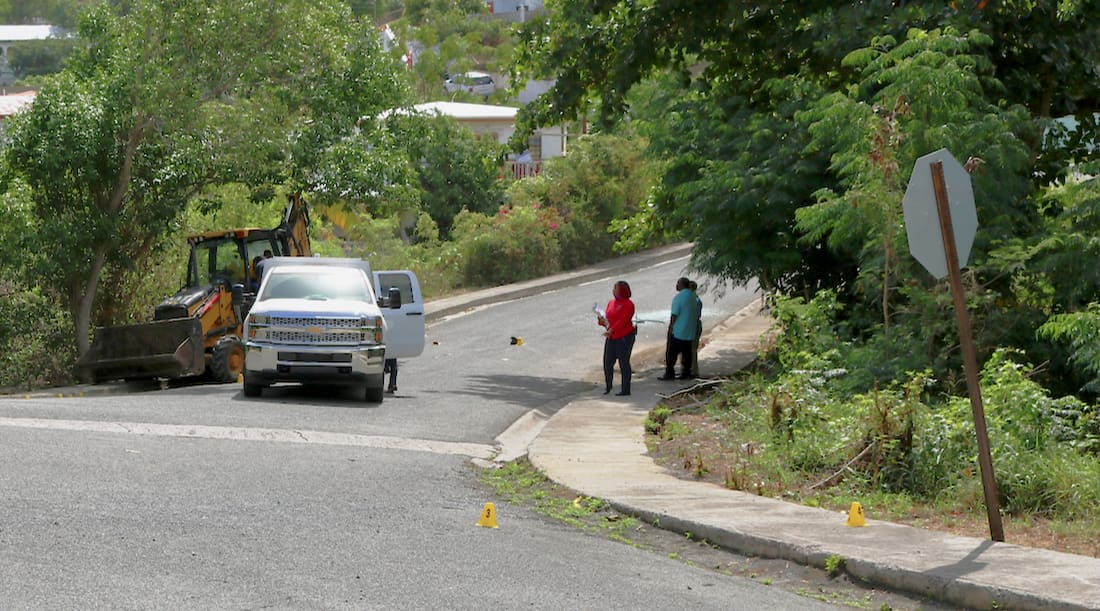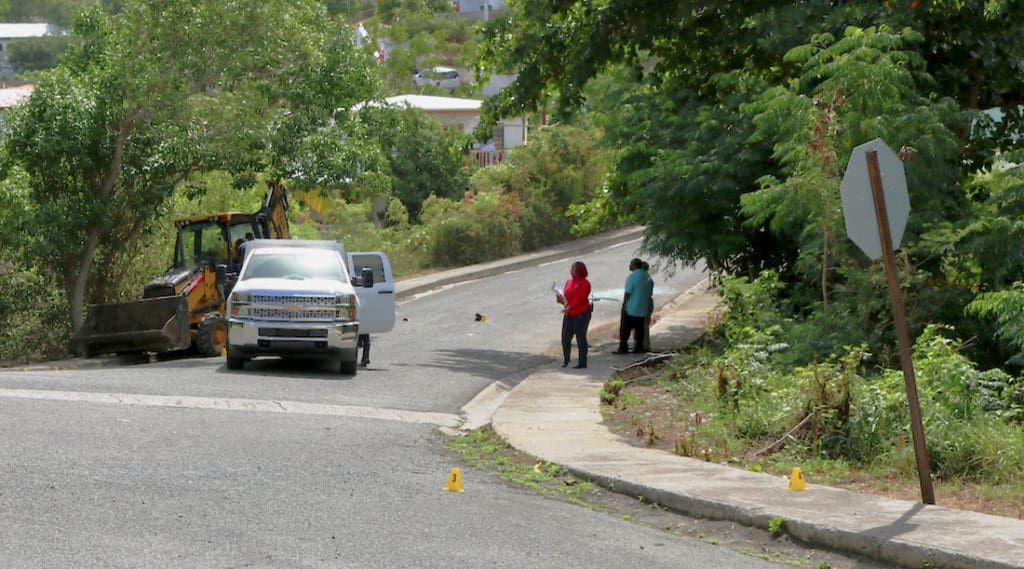 Two people were killed by gunfire Thursday, an adult and a 14-year-old male, while working for a V.I. Waste Management contractor in the area of the shuttered Tutu High Rise.
The two victims were identified by next of kin as 29-year-old Rique Ashby and his cousin, 14-year-old Aaron Ashby. They were the 14th and 15th homicide victims on St. Thomas since the beginning of the year, the 27th and 28th in the territory, according to the Source's homicide list*.
According to the V.I. Police Department, at about 12:57 p.m. Thursday, July 9, the 911 emergency call center was notified of shots fired in the former Tutu High Rise housing community, in the vicinity of Building 13. Officers traveled to the area and found two Black males with gunshot wounds.
Emergency medical technicians on the scene concluded that one of the victims had no signs of life. The second was transported from the scene via ambulance to the Schneider Regional Medical Center, where he later died.
According to VIWMA, the two victims were contractual workers who were removing solid waste from a bin in the Tutu area on St. Thomas. They worked directly with A-9 Trucking, a company contracted to oversee the Bovoni Landfill.
"This is a horrific incident," said Ann Hanley, VIWMA interim executive director. "The young men were operating heavy equipment trying to clean an area of residential solid waste when they were met with a violent end. We are in shock and disbelief that these two hardworking young men are gone."
In its news release Thursday night, VIWMA staff and contractors sent "their deepest condolences and prayers to the members of the A-9 family and to the immediate family of the murdered young men."
St. Thomas/St. John Chief of Police Steven Phillip decried this latest incident of gun violence and appealed to the community for information to help solve this crime.
"We are asking our residents to find alternate ways of resolving disputes. Using guns is never the right way. As we always say, if you see something, say something," Phillip said.
Police urged anyone with information that could help solve this crime to contact police by calling 911, the Criminal Investigation Bureau at 340-774-2211 ext. 5569 or the anonymous tip service, Crime Stoppers USVI, at 1-800-222-8477.
Calls to Crime Stoppers that provide information that helps resolve a case can qualify the caller for an anonymous cash reward.
* The Source's homicide list is based on police reports. However, unlike the V.I. Police Department's list and some other media, the Source list does not include suicides or vehicular homicides, which can lead to a disparity in the number of incidents reported.
Editor's note: This story has been edited since it was first posted to include information from the V.I. Waste Management Authority.