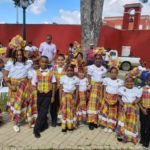 The mood was joyous and celebratory, the weather warm and sunny, and Frederiksted's King Street was lined Monday morning with marchers celebrating the memory...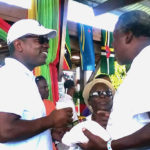 Fifteen months after the devastation wrought by Hurricanes Irma and Maria the farmers of western St. Thomas are taking up an old, familiar cry; there's not enough water to sustain their crops.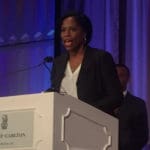 As Delegate Stacey Plaskett (D-VI) begins her third term in Congress representing the U.S. Virgin Islands, she and the Democratic Party are in the majority. But the Senate and presidency are controlled by the GOP. What are the prospects for legislation impacting the territory during this time of divided government?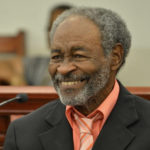 A cross-section of the Virgin Islands community came together Saturday to pay final respects to community stalwart, radio broadcaster and family man, Irvin Delano "Brownie" Brown Sr.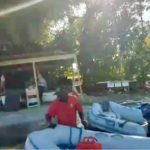 A recent string of dinghy thefts on St. John quickly has unfolded into a larger story involving threats, public disturbances and animal cruelty, prompting outcry from affected St. John residents, new responses from the V.I. Police Department, and the mother of a mentally ill man to come forward in his defense.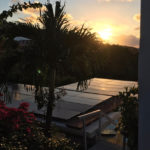 A new public-private initiative seeks to match home and business owners with local solar installation companies, giving St. John residents a chance to purchase solar energy systems for their homes and businesses.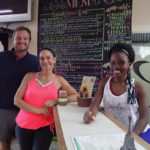 After just four years on St. Croix, Michael DelGiacco and his wife, Dr. Elizabeth "Ellie" DelGiacco, knew the island was "a special place" and decided to add their experience and expertise to making it a little better.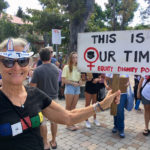 More than 100 St. John residents turned out for the Women's March in Cruz Bay on Saturday, and if the crowd wasn't as large as at the one held two years ago, it was no less enthusiastic.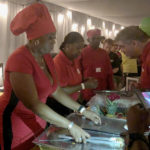 With 26 participating restaurants serving everything from saltfish cakes to caramel-crusted pork belly, the theme of WTJX's 14th Annual Taste of Two Islands, "Savor the Flavor," was aptly named. The event, held Thursday night at Antilles School's Mark C. Marin Center on St. Thomas, also featured wine, spirits and music.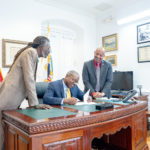 After returning to the territory from meetings with cruise industry executives, Gov. Albert Bryan Jr. on Saturday signed into law several bills, including one that making medicinal cannabis accessible to qualified patients in the Virgin Islands.