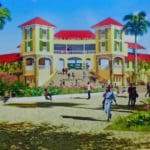 Gov. Albert Bryan indicated over the weekend; He has not given up. He will be the fourth governor trying to get the job done, joining the ranks of Charles Turnbull, John deJongh Jr and Kenneth Mapp.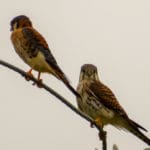 Spikes, loud noises and a variety of landscaping measures are among the approaches taken to prevent bird and airplane collisions at airports in the U.S. Virgin Islands, wildlife biologist Shane McKinley said at a Tuesday meeting of the Audubon Society on St. John.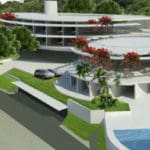 During its Friday morning session, the Senate Committee of the Whole had before it a proposal to convert existing buildings to accommodate a 39-room hotel in Estate Bakkero, St. Thomas. The developers needed the property be rezoned.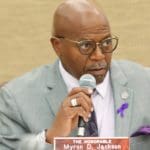 In its Friday afternoon session, the V.I. Senate Committee of the Whole received testimony on three rezoning requests, with two of them encountering stiff residential opposition.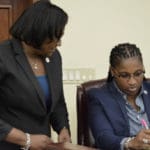 The long dormant V.I. Virtual Information System, or VIVIS, may be reworked, with a new executive council if a bill forwarded out of the Senate Rules Committee is enacted. But funding concerns remain.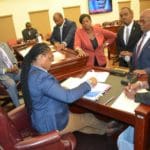 Senators of the Rules and Judiciary Committee moved eight bills forward on Thursday, holding two additional bills in the committee for further discussion. Three of the approved bills focused on government responsibility and appropriation of funding.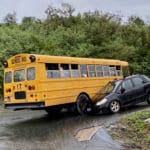 No injuries were reported to students or the school bus driver when Bus No. 7, transporting students from the Ivanna Eudora Kean High School at 4 p.m. Friday, was involved in a traffic accident with a vehicle on Cassie Hill.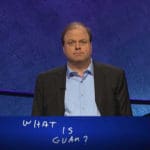 On Wednesday, the final clue on the TV show "Jeopardy!" was "Of the five inhabited U.S. territories, this is the only one where cars drive on the left." The correct response, of course, was "What is the Virgin Islands?" Or was it?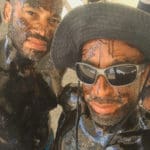 Before experiential travel became a buzzword, St. Croix brothers Steve and Patrick Bennett say it was hard to get people to think of the Caribbean as anything other than a homogeneous getaway. In 2010, they decided to do something about it.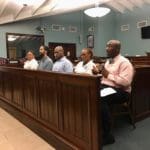 The Department of Licensing and Consumer Affairs held town meetings on all three islands this week to clarify cannabis regulations that are already in place, discuss procedures that could be problematic if and when marijuana is legalized in the territory and get input from the public to share with legislators as laws are being written and enacted.