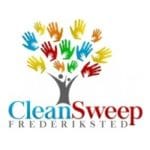 On Jan. 21, Clean Sweep Frederiksted will launch the Urban Garden Workforce Development program, a free program that promises to teach participants the fundamentals of urban gardening and farming.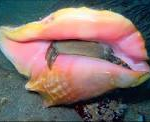 Harvesting of queen conch is allowed from Nov. 1, 2019, and will remain open until midnight, May 31, 2020.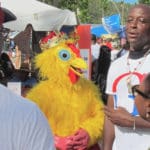 Come enjoy dozens of competitors, various styles of wings and the St. Thomas community gathering together to celebrate charity, food and music.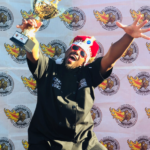 Chef Taj Siwatu, owner of Buddha Sushi Sake Bar & Grill, won first place in the "Creative Sweet Wing" category and third place for "Best of Show" at the 18th Annual National Buffalo Wing Festival.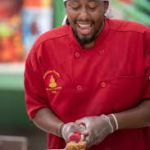 The Restaurant Division winner of the 2019 King of the Wing (KOW) at the annual competition at Magens Bay, Chef Taj Siwatu, owner of Buddha Sushi Sake Bar & Grill, will be competing at the 18th Annual National Buffalo Wing Festival taking place in Buffalo, N.Y.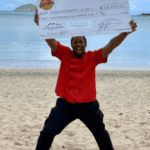 The check presentation ceremony for the 10th Annual King of the Wing Contest (KOW) was held at 9:30 a.m., Aug. 9, at Magens Bay Beach, St. Thomas.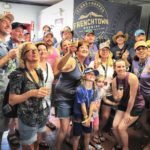 "Small and independent craft brewers are part of the DNA of their communities. They are becoming mainstay attractions for travelers."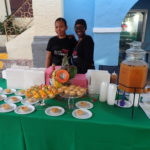 Almost 40 restaurants, caterers and beverage distributors gathered on Queen Cross Street Thursday night for the 19th annual A Taste of St. Croix. Eight...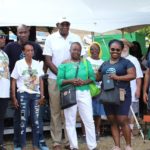 Approximately 80 cooks donated some 120 dishes to this year's Afternoon on the Green. Cora Thomas-Cranston received the "Overall People's Choice" award after getting the most paper ballot and text votes. She prepared assorted cup tarts and won a Samsung tablet, compliments of AT&T.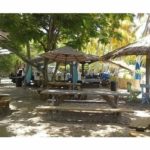 The U.S. Coast Guard is the only branch of America's military branch currently working without pay. But crews are still being deployed and that means their families are left at home without a paycheck.