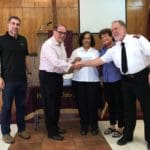 AT&T of Puerto Rico and the U.S. Virgin Islands has donated $65,000 to The Salvation Army St. Thomas Corps to fund a number of St. Thomas after-school programs that target underprivileged children and at-risk youth.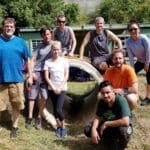 From sub-zero temperatures to extreme heat, the members of the Architecture and Engineering Club (AE) from the University of Alaska Anchorage are making a serious heroic impact at VI Montessori School & Peter Gruber International Academy by renovating various communal grounds while getting hands-on experience with the materials they are studying.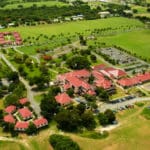 Here is what's happening on both campuses of the University of the Virgin Islands.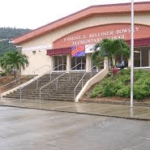 The Yvonne E. Milliner-Bowsky Elementary School has announced its mandatory orientation schedule for all students in grades K – 6 to be held at the school.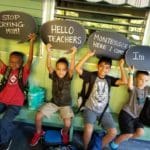 "This will be our best year yet," said Head of School Michael Bornn, adding that the theme for the year is derived from the Greek word "meraki," which means to do something with love, soul and creativity -- to leave a piece of yourself in your work and to leave something behind.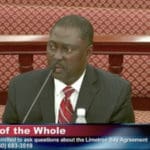 Limetree has awarded over $100,000 in scholarships for the 2018-2019 school year.
U.S. Virgin Islands Department of Land and Natural Resources (DLNR) -- $43,557 to develop a website and outreach plan to create awareness about invasive species and their impacts in the territory.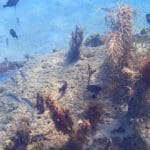 Insular and International Affairs has approved $1,345,256 in fiscal year 2018 grant funding under the Coral Reef and Natural Resources initiative to the U.S. territories and the freely associated states.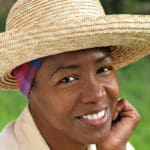 Crucian-born actress and athlete Michelle Greene died Aug. 11, succumbing to congestive heart failure even as friends, family and the St Croix community worked to help her overcome her illness.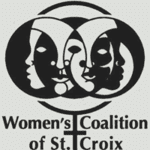 The Women's Coalition of St. Croix's (WCSC) new 26-episode radio serial and talk shows will premiere on 95.1 – Isle 95, Tuesday, Sept. 4.