"We are honored to have hundreds of active and veteran service members among us here in the Virgin Islands."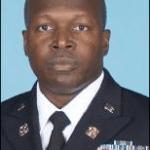 The Virgin Islands National Guard promoted St. Thomas native Maj. Sekou O. Richardson from the rank of major to lieutenant colonel in Washington, D.C., on Oct. 12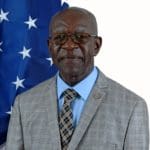 The Virgin Islands Employer Support of the Guard and Reserve (ESGR) has announced the selection of Stanley S. Jones, a native of St. Thomas and a resident of St. Croix, as the new ESGR chair for the U.S. Virgin Islands.
If an individual received medication(s), correspondence or items addressed to another individual from the U.S. Department of Veterans Affairs between Sept. 11 and Oct. 15, they are urged to immediately contact the Customer Call Center.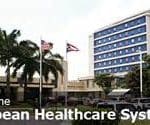 The VA Caribbean Healthcare System (VACHS) and the USVI Office of Veterans Affairs have announced the inclusion of AeroMD in the authorized list of air ambulance providers of the VACHS.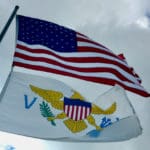 Hannah Y. Kim, ambassador of the Korean War Veterans Memorial Foundation and former chief of staff to Congressman Charles Rangel (D-NY), visited St. Thomas...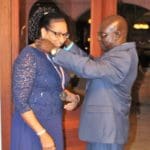 This year, the ESGR Committee presented 12 awards to individuals and public and private businesses who touched the lives of guardsmen or assisted in the advancement of ESGR's mission.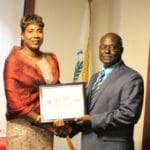 The Employer Support of the Guard and Reserve Patriot Award was given to Capt. Wanda I. Williams, Virgin Islands Army National Guard (VING) supervisor, during a presentation on St. Croix, June 23.
The Employer Support of the Guard and Reserve (ESG&R) presented the 2018 Secretary of Defense Employer Support Freedom Award to the Virgin Islands Fire Service on June 23.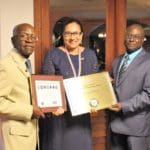 This honor is the highest award given by the ESGR to a state committee volunteer. It is given for sustained and exceptional service for a period of at least five years. Every year an ESGR volunteer is named for each of its four regions, Petersen is the 2018 Roche Award recipient for the Southeast Region.