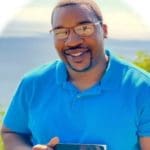 "A Bottle of Water" is a story of survival and growth after a traumatic accident. It is the personal testimony of a football coach and award-winning weight lifter who was hit by a speeding car while on his way to purchase a bottle of water.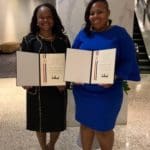 The National Science Foundation awarded Shernore Prince, a third grade math teacher at Joseph Sibilly Elementary School, and Crystal Vanterpool-Richardson, a science teacher at Bertha C. Boschulte Middle School, the prestigious Presidential Award for Excellence in Mathematics and Science Teaching.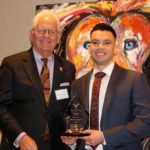 A St. Thomas native, Kalloo has been presented with the Mary Sue Rich Racial Diversity Award in the individual achievement category.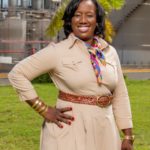 Cynthia Arnold has been promoted to vice president, operations, Diageo USVI, and she will lead the 70-person team at the company's Captain Morgan rum distillery on St. Croix.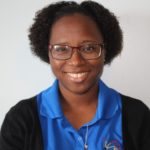 "This is the largest number of students that have won in a single competition in the history of UVI's participation in the competition, and this speaks well of the quality of the students at the institution," said UVI Title III Coordinator Dayle Barry.
The St. Thomas-St. John District named Michaelrose Ravalier the 2020 Teacher of the Year at an Oct. 6th luncheon held at Victor's New Hideout restaurant on St. Thomas.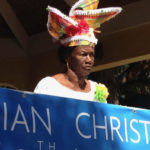 The U.S. Virgin Islands is mourning the loss of Lena Schulterbrandt, one of its cultural icons, who has been long recognized as a champion of the tradition and heritage on her home island of St. Croix.
Auntie Pauline loves to sing and will take advantage of any occasion to sing at church, social functions or at home to entertain friends with one of her all-time favorite songs.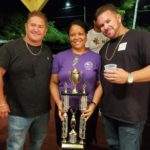 Part of FRC's execution of its mission is to organize events and opportunities to engage the public and bring awareness to issues such as domestic violence, child abuse and sexual assault.
At its August annual meeting in Austin, Texas, the Council of State Archivists recognized the disaster response leadership of Susan Laura Lugo, the retired territorial archivist of the U.S. Virgin Islands, following hurricanes Irma and Maria.