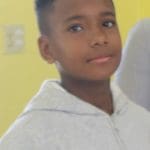 Jahmani Jay Morales, a sixth grader at Eulalie R. Rivera K-8 School, is the territory's winner of Achieve3000's Make the Break Contest, held Dec. 21 to Jan. 5.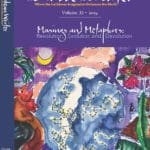 The Caribbean Writer appreciates the tremendous support of its prize sponsors. It is evident that their generosity is carving new inroads and casting new futures in literacy and literature within the Virgin Islands, the broader Caribbean and regions beyond.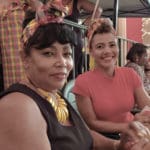 The first Virgin Islands Center for the Arts Madras Dance took place Saturday evening, featuring Crucian mainstays Stanley and the Ten Sleepless Knights. Guests danced to the traditional sounds of St. Croix's favorite musical son until midnight in Frederiksted.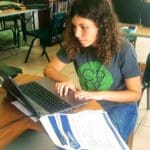 Mireille "Mimi" Boumedine, 15, has been selected as a national recipient of the NCWIT Award for Aspirations in Computing.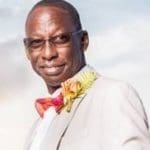 Theron "Ronnie" Richards died Nov. 26, at the Mayo Clinic in Jacksonville, Fla. He will be laid to rest on Dec. 19 in Frederiksted, St. Croix.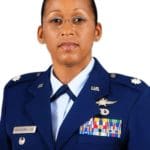 Lt. Col. Glenda Mathurin-Lee is the first local Virgin Islander to earn the rank of colonel in the Virgin Islands Air National Guard.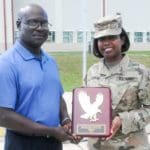 Charles was recognized for her outstanding service and contributions while serving as a member of the Virgin Islands National Guard Association's Membership Committee.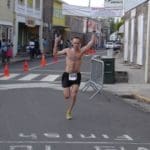 Up to the age of 41, Billy Bohlke has finished first in just about every local road race, cross-country and track race open to him. Currently, he is in the fast lane as a runner and as a pilot of jet and turboprop airplanes.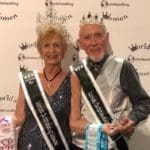 It was a trifecta of honors for long-time St. Thomas residents Queen Carol Tuohy and Marty Tuohy recently when they competed at pageants in Orlando, Fla.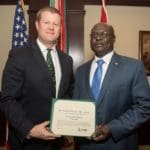 Secretary of the Army Ryan D. McCarthy selected former Virgin Islands National Guard member Beresford F. Edwards as the new civilian aide to the...