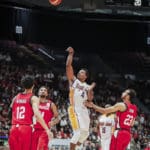 Qualifying for the 2021 FIBA America Cup will begin on Friday and the U.S. Virgin Islands squad will begin the road to build on their highest ever FIBA AmeriCup finish ever – fourth, in the 2017 AmeriCup.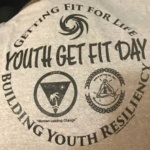 The YWCA USVI Inc., Y-TEENS VI and GIRLS ON THE GO Inc. groups invite all youth ages 7-18 years old in the St. Thomas and St. John District to the 7th annual Youth Get Fit Health and Wellness Fun Day.
On Sunday, the Virgin Islands Cycling Federation held the 4th Annual Donald's Challenge Road Race in memory of Donald Christian who died suddenly from an illness.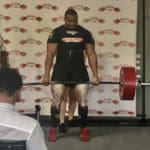 The Virgin Islands Powerlifting Association has rapidly grown over the past six months and held its first national meet in history on Saturday at Rock Life Crossfit.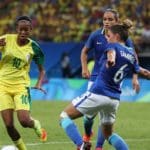 The tournament will feature national teams from Anguilla, British Virgin Islands, Cayman Islands, St. Lucia, Turks and Caicos, and U.S. Virgin Islands.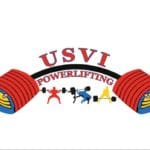 The Virgin Islands Powerlifting Association will welcome at least 19 athletes to compete in the 2020 Classic and Equipped, the first national powerlifting meet in the territory's history.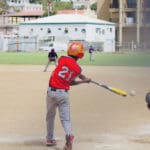 Dozens of St. Thomas youngsters spent their weekend engaging in America's pastime – baseball – while playing in Elrod Hendricks West Little League Baseball by the Windward Passage Hotel.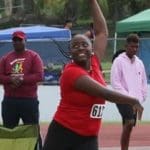 The St. Croix Track Club Mustangs took five golds and one silver with four athletes at the Imperial event of the Association of Youth/Junior Athletics in Gurabo, Puerto Rico. The competition hosted over 694 athletes from age 14 and up.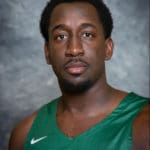 Paradise Jam announced tournament participants for the 2020 men's tournament on Friday, and the slate will bring some island players to the territory. Cleveland State, which will feature D'Moi Hodge and Franklyn Penn Jr., both of Tortola, was one of the teams announced.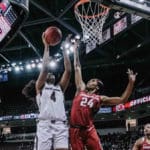 St. Thomas-born Aliyah Boston, who now plays for the University of South Carolina, was selected to the late season John Wooden Award watch list last week. Players on the list are considered strong candidates for the Player of the Year award.