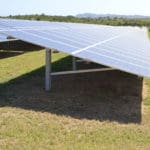 BMR, the company that took over St. Croix's Spanish Town solar farm, may be doing much more solar in the territory in the upcoming years, CEO Bruce Levy told the Source in a recent interview.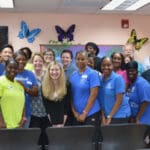 Follow-up studies on Virgin Islands women who contracted Zika while pregnant conclude that 28 of them developed one or more of the following problems: miscarriage, intrauterine growth restriction, neonatal death, small birth weight and microcephaly.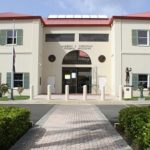 After two full days of witness examination in V.I. District Court, both sides in the federal corruption case against former Sen. Wayne James made their closing arguments to a jury Tuesday evening.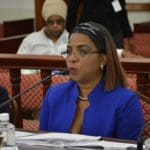 Lawmakers on Tuesday grilled Virgin Islands Chief Negotiator Natalie Nelson Tang How, asking her to reconcile what they consider conflicts between Gov. Kenneth Mapp's recent actions raising wages for executive branch employees and the mandates of both the Office of Collective Bargaining and the Senate.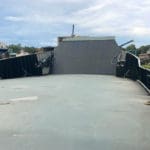 On Aug. 9, Love City Car Ferries Inc. posted a photo on Facebook of the deck of a barge being built for the company at a boatyard in Alabama, and the "likes" and heart icons started piling up on social media.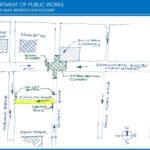 To accommodate the steady progress that contractors continue to make on the Main Street Enhancement Project, the intersection at Guttets Gade will be closed starting Friday, Aug. 17.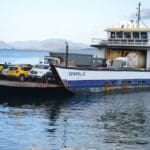 While the General II is out of service, there will only be one car ferry servicing the Cruz Bay/Red Hook route.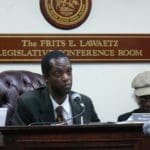 A witness from Denmark called to the stand on the first day of former Sen. Wayne James' federal corruption trial testified he had no knowledge of an invoice James submitted to the Legislature under his name for services never offered or completed.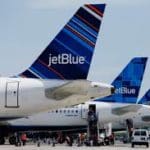 New York-based airline JetBlue announced Monday it will relaunch its popular Boston to St. Thomas route this winter. The airline also said it will be a sponsor of Sunday's Chili Cook-Off.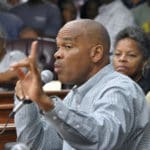 In a 6-4 vote Monday, the V.I. Board of Elections denied Sen. Brian Smith's petition for a manual recount of primary election votes cast in the senator-at-large race.