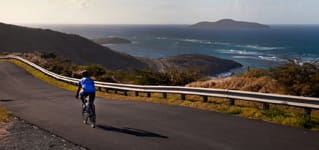 St. Croix offers numerous wellness activities for tourists and residents interested in healthy living. From growing and purchasing local produce to mentally recharging near the ocean, there are many things you can do around the island to start or maintain a healthy lifestyle.
Good, Clean Food
Eating clean can be a challenge on St. Croix. Almost 99% of the island's food is imported, so it's difficult to find fresh and nutritious foods in grocery stores. The good news? Local farm stands. Here, you can purchase locally sourced foods and other goods at the height of freshness. You'll also support the island's economy, local farmers, and the environment. Here's a list of farm stands you can visit to buy local goods.
Escape with a Retreat
From organized retreats to time spent alone on the beach, escaping way from it all is an excellent wellness activity that will benefit anyone. Clear your mind from stressors, unplug from the daily grind, and recharge amidst the gorgeous scenery St. Croix has to offer.
Relax at a Spa
St. Croix offers several top-notch spas for visitors and locals to enjoy. Best of all? Some spas offer out-call and beach services, so you can get a massage on the beach, in your home, or in your hotel room. Rejuvenate with a deep tissue massage, acupressure, reflexology, a facial, a body wrap, and more.
With so many wellness activities at your fingertips, clean and healthy living is perfectly attainable in St. Croix. Give your body a boost with nutritious, locally sourced foods from a farm stand. Retreat to the beach to soak up the sun's rays and the calming sounds of the sea. Step away from the stress of day-to-day life with a visit to a wellness spa. Whether you're hungry or exhausted, there are plenty of ways to recharge and boost your well-being in St. Croix.