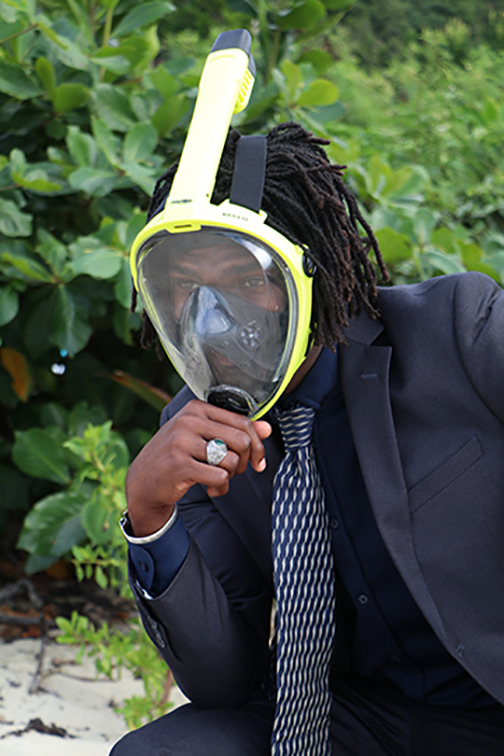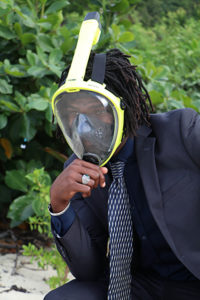 The public is invited to the closing party, Sat. July 20, 6 PM at Bajo el Sol, for the exhibition, "Snorkel Man" and "On These Shores," the latest works of St. John artist Janet Cook-Rutnik. The two include include installations, videos and photographic essays that deal with migrations and multiculturalism in the Virgin Islands and the Caribbean.
These projects have been in the works for over ten years when the artist first photographed miniature figures that she has collected from flea markets and curio shops over the years. The photos in "On These Shores," were shot at Hawksnest beach on St. John to reference the many migrations of myriad peoples who have made their way to these shores over the last 400 years.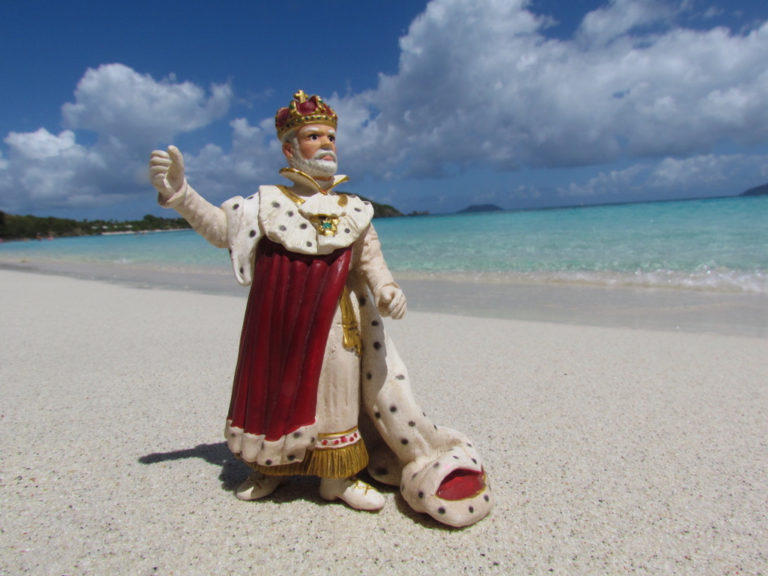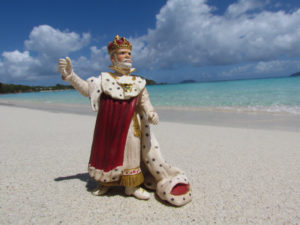 The project,"Snorkel Man," was also shot within the National Park on St. John from Hawksnest to the ruins at Cinnamon Bay and underwater at Maho Bay. A young Virgin Islander, Kurt Marsh, Jr., is the actor in these images of contemplation and reflection on the past and the present. This project has been funded in part by the Virgin Islands Council on the Arts and with the support of St. John's Beach Bum dive shop.
The closing party also celebrates the 50th anniversary of the moon landing and the landing of the artist and her husband, Andy Rutnik, in the Virgin Islands. For more information please contact Bajo el Sol, Mongoose Junction at 340-693-7070.