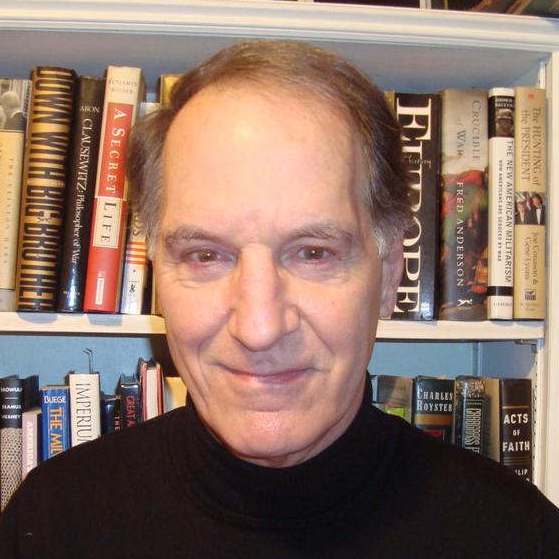 As any close news watcher knows, there have been a number of earth-shattering events in recent weeks. First, we had the story of the white woman pretending to be a black woman in Spokane, Washington. Because of excellent and in-depth investigative reporting, she will now have to live with the curse of being white for the rest of her life. Then, there was the apocalypse in Africa story, the massacre of the beloved lion Cecil by a trophy-crazed dentist. As a result of more intensive reporting and global outrage, no more root canals for this lowlife.
On a slightly less gripping level, there was a story in The New York Times about what it is like to work for Amazon. In the United States, we have historically had a market economy. In our new age of maximum insecurity, we have become a market society, one where the sole value is making money, and everything can be priced. That is the Amazon story.
Amazon is on the cutting edge in transforming our society. Speed — and ever faster — are Amazon's hallmarks. If you must ask why it is important for a three-year-old to get her doll in four hours instead of three days, you just don't get it. If you question the supposedly enormous value of "innovation" and "disruption": ditto.
In recent decades, we had a significant "work-life" balance movement. It has kind of petered out. In the world of Amazon, there is no balance. Because Amazon's work — delivering stuff to consumers — is of such vital importance, everyone is on-call 24 hours a day. Work is life, and everything else is secondary.
At Amazon, there is constant, data-driven evaluation, and losers are quickly cut loose. People are encouraged to give "feedback," typically criticism of others. Getting sick or having a baby will often lead to a "performance improvement plan," aka, time for you to move on pal. Vacations and holidays? Only if they don't get in the way of Amazon's mission. And, it is all in the name of serving Amazon's customers, and, especially, serving them faster and faster.
If this sounds like "brave new world," it is. To its credit, Amazon makes clear that working there is not for everyone.
If Amazon and its "work is everything" culture is at one end of a spectrum, and if that is a bad thing, which it is, does that mean that where you want to be is at the other end of the spectrum?
And this is where the Virgin Islands — as a workplace — comes in. If we take the core elements of the Amazon culture and flip them, by going to the other end of the spectrum, what do we get? "Life" is everything. Work is an intrusion on it. Customers are an annoyance, especially when we have other things to do. "Holidays," rather than being special events, are an almost weekly occurrence. And the idea of being "on call" on a holiday or after hours. Are you crazy? Instead of a work ethic, a "job ethic," as in, my job is my property. Instead of accountability and evaluation, everyone is above average, and no one can ever be fired. And, anyway, it's never clear what to hold anyone accountable for.
So, if Amazon is one kind of a nightmare world, the other end of the spectrum is the other kind. Instead of sacrificing everything to make sure that the doll is delivered in less than half an hour in the first world, there is an unwillingness to sacrifice anything to make sure that students get their textbooks from the warehouse before the start of the school year in the second world.
For those too young to remember, the Menendez brothers were convicted of murdering their parents in 1989 and then going out for pizza. After a trial in which the brothers didn't do much to buff up their image as heartless monsters, a frequently asked question whenever someone was presented with two unpalatable choices was: who is your favorite Menendez brother?
You can see where this is going. It should never be necessary to choose between these two kinds of workplace cultures. But the reality is that the Amazon model is likely to spread. And the second dysfunctional model comes uncomfortably close to reality in the Virgin Islands.
As with many things in life, balance produces the best outcomes for everyone, especially over the long-term. In Amazon land, there is no such balance. The only real "stakeholders" are top executives, customers and shareholders. Everything is urgent. Workers and their families are largely irrelevant, infinitely replaceable cogs in the machine.
In the Virgin Islands, there is a different imbalance, one in which customers, both visitors and locals, are lost in the mix. Nothing is urgent. This indifference is a regular topic whenever the Virgin Islands comes up in mainland discussion. And these are mainlanders, people who typically do not interact with VI government agencies. Even more distressing, these are often New Yorkers, people whose days are spent bumping up against abruptness, rudeness and indifference. Not a good sign.
Prediction is always a tricky business, especially when it comes to the future. But, for purposes of stimulating discussion, here is a shot at it. Amazon and its workplace model will be discredited within the next 5 to 10 years. And, unless it addresses its own workplace and organizational imbalances, the Virgin Islands will continue to decline economically and socially. The problem is that they don't ring a bell that tells you when you have entered the real downward spiral danger zone.