William Van Rensselaer of St. Thomas, Virgin Islands, was awarded a bachelor of science degree in computer science.
The co-CEOs of Lockhart Companies Inc. (LCI) have announced the retirement of a valued, long serving senior officer, and the promotion of two relatively new senior officers.
Wesleyan University student Mikaela Carty of St. Thomas was recognized this spring with the Dr. Neil Clendeninn Prize.
West Indian Company Ltd. has announced that Clifford F. Graham will assume the position of president and CEO on Monday, May 1.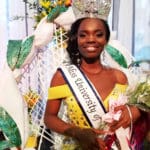 Angelique Flemming was crowned Miss University of the Virgin Islands 2017-2018 at the 37th Annual Miss UVI Ambassadorial Competition held on Saturday, April 8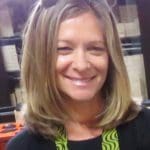 Lisa started her job immediately and is already shepherding the quintet Spark on a visit to St. Thomas.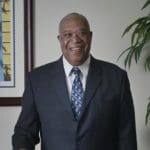 For two years in row Dr. Bernard A. Wheatley has been recognized by Becker's Hospital Review as one of the "60 Rural Hospital CEOs to Know."
Dr. Marcella Nunez-Smith, associate professor of medicine at Yale University, is the recipient of the prestigious 2017 national Herbert W. Nickens Award for her career work.
The Virgin Islands Department of Education honored its 2017 VI State Teacher of the Year, Dinah Browne, a St. Croix Central High School English teacher, at a special ceremony held Friday, Jan. 27, at Government House on St. Croix.
Commanding Officer of Navy Recruiting District (NRD) San Antonio, Karen Muntean, recognized Mariel Grimes as the NRD's Civilian of the Year and Petra Allen as the Contractor of the Year during an awards banquet held in Live Oak, Texas, in November 2016.