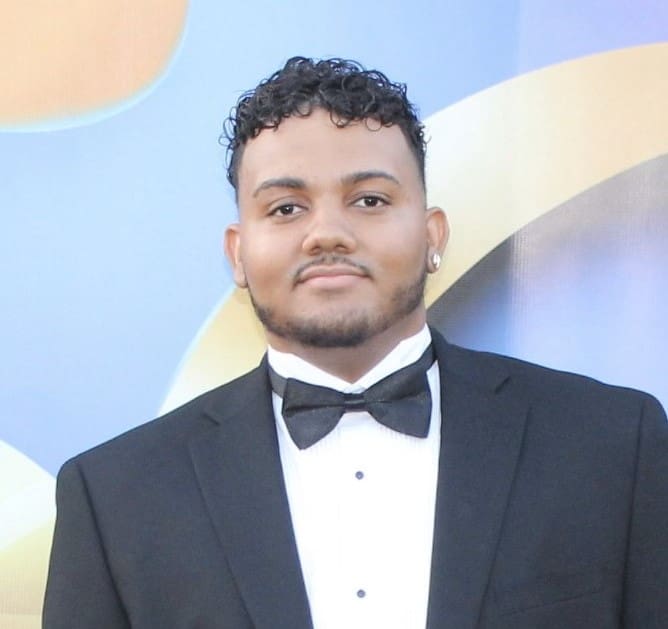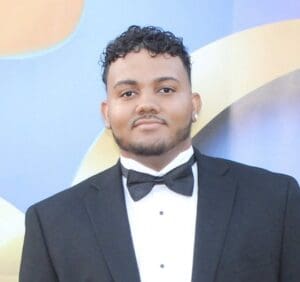 The White House Initiative on Advancing Educational Equity, Excellence and Economic Opportunity through Historically Black Colleges and Universities (HBCU) has announced the distinguished scholars selected for its 2023 cohort, which includes two individuals representing the University of the Virgin Islands (UVI). Recent graduate Michael Bell and senior Jackeima Flemming are among those chosen to participate in the program, which boasts an HBCU participation rate of more than 70 percent.
Chosen from a pool of more than 300 applicants, the new cohort comprises 102 undergraduate, graduate and professional students from 29 different states and countries, recognized for their accomplishments in academics, leadership, civic engagement and more. It is the largest to date since the inception of the prestigious recognition program in 2014.
"UVI is extremely proud to celebrate the accomplishments of Michael Bell and Jackeima Flemming. These students have taken advantage of many of the out-of-classroom opportunities that UVI affords to all students. They have used their classroom experiences as a base, and things like student groups, faculty-advised activities, and off-campus options to really round out their UVI experience.
"They are certainly deserving of the distinguished scholar selection. We know that there are many other students who are similarly using UVI-provided opportunities to add value to their education, but these two are indeed standouts campus student leaders
"in addition, I look forward to witnessing Mr. Bell's and Ms. Flemming's continued growth as they serve as ambassadors of the White House Initiative on HBCUs," said UVI Provost Camille McKayle, Ph.D.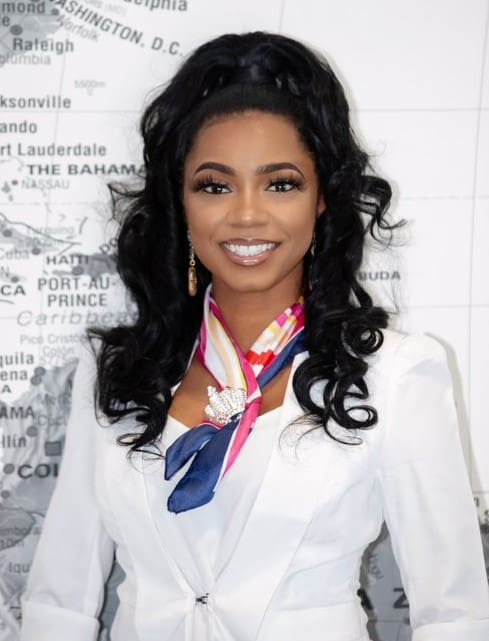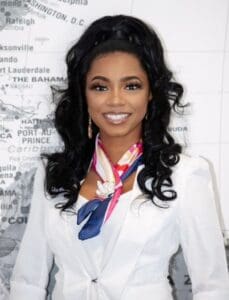 Extending congratulations to the students, Sharon Honore, Ph.D., associate professor in the UVI Communication Unit, said, "Michael and Jackeima are outstanding students and role models. I know they will continue to excel and proudly represent UVI and the HBCU community while taking part in this prestigious program."
Bell, a St. Croix native, graduated from UVI in 2023 with a degree in communications and represented the university at the 2022 Thurgood Marshall Fund Leadership Institute in New York City. He served as president of the UVI Association of Black Journalists (UVIABJ) Chapter of the National Association of Black Journalists (NABJ) and participated in the White House Press briefing with former Atlanta Mayor Keisha Lance-Bottoms and Vice President Kamala Harris.
Originally from St. Kitts, marketing major Jackeima Flemming was elected president of the UVI Student Government Association at the Orville E. Kean Campus on St. Thomas. In addition to her role as Miss UVI (2021-22), she was also named Miss National Black College Alumni Hall of Fame in 2021 and is the reigning Miss Black International Ambassador 2022-2023. Flemming scored the first-place victory in the HBCU Thurgood Marshall Innovation and Ideation Business Challenge as well as third place in the UVI Annual Student Science Research Symposium.
Applauding the scholars, U.S. Secretary of Education Miguel Cardona said, "Our 2023 HBCU Scholars are talented students who embody the culture of excellence and inclusion championed by our nation's Historically Black Colleges and Universities. On behalf of the U.S. Department of Education and everyone across the Biden-Harris Administration, I congratulate each of our 2023 HBCU Scholars on this prestigious recognition and thank them for their commitment to serving their communities. I'm thrilled to see the HBCU Scholars program continue to expand its reach and provide such exciting professional development, networking and educational opportunities to some of our nation's brightest and most promising young leaders."
Bell and Flemming will serve as ambassadors of the White House Initiative on HBCUs, the U.S. Department of Education, and UVI. As HBCU Scholars, they are encouraged to uplift their communities, unite others around student success, and work to strengthen democracy.
The HBCU Scholar Program partners with NASA, providing students with opportunities for innovation and technology transfer. The scholars will present their ideas at NASA's Goddard Space Flight Center during the National HBCU Week Conference in September.
HBCU Scholars will also attend the 2023 HBCU Week National Annual Conference, fostering excellence through innovation and leadership.
The program aims to enhance professional development and access to post-graduation opportunities.
For more information, contact pr@uvi.edu.