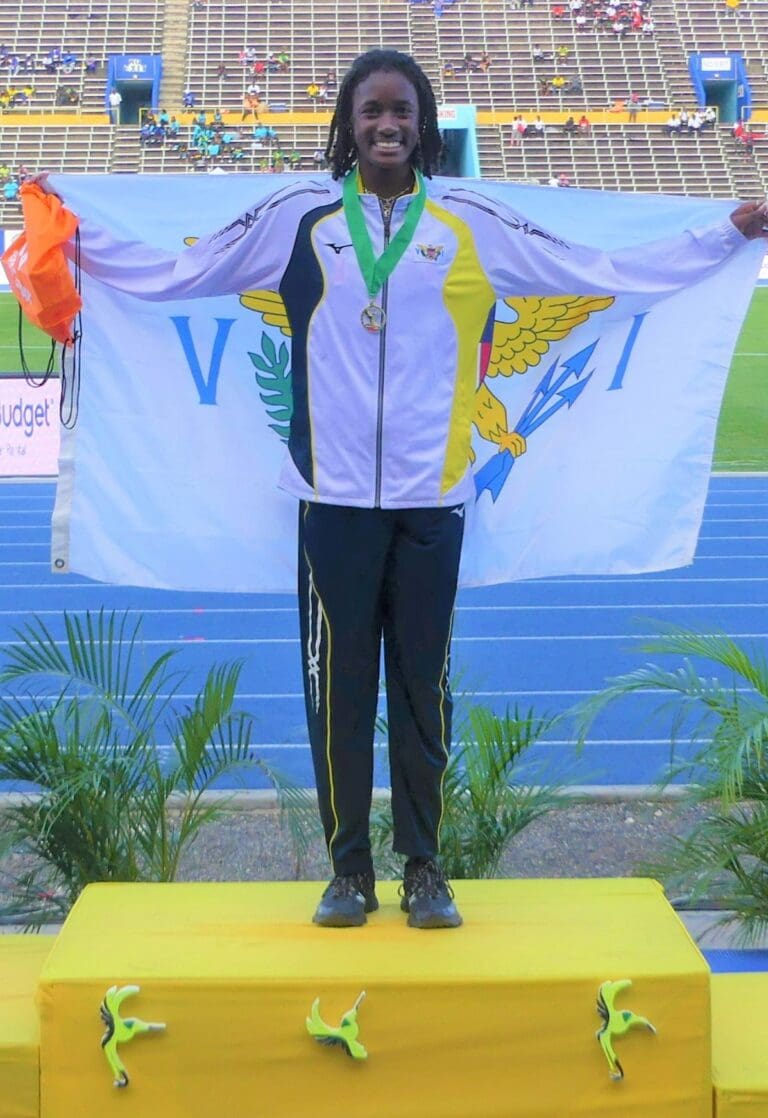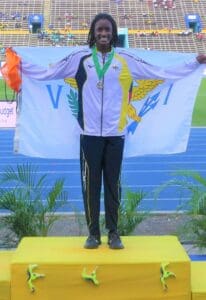 At 2 p.m., Tuesday, Dec. 13, the Committee on Rules and Judiciary will consider Bill No. 34-0380: A Resolution honoring and commending Michelle Mycah Leonie Smith for her outstanding performance in track and field, and her contributions to the Virgin Islands community as a sports ambassador.
Livestream: https://livestream.com/legittv/34th
In April, Michelle Smith represented the Virgin Islands in the 49th Carifta Games in Kingston, Jamaica, where she won two gold medals, (400m and 800m hurdles) and one silver medal (100m hurdles). She posted a World Leader time in the 400m hurdles for the under-18 age group, shattering the Carifta record for the same event and setting V.I. National Junior records in each of her three events.
With her Carifta performance, Smith was the 1st Virgin Islands Track and Field athlete to win two gold medals at the Carifta games, and the 1st Virgin Islander to ever break a Carifta record.
Smith competed in the World Athletics Under 20 Championship in Cali, Colombia, in August. She ran three rounds, making it all the way to the finals. In the final, Smith made history again by breaking the 26-year-old Virgin Islands 400m hurdles record and placing 5th in the World in the Under 20 Championship.
Michelle ended the 2022 track and field season by being ranked 2nd in the World for Under 18.
Michelle Smith
Links to Michelle Smith's Carifta Games races
Semi-Final 800m
CARIFTA49: 800m U-17 Girls Semi-Final 1 | Day 2 | SportsMax TV
Gold Medal – 400m Hurdles
CARIFTA49: 400m Hurdles U-17 Girls Final | Day 2 | SportsMax TV
Silver Medal – 100m Hurdles
CARIFTA49: 100m Hurdles U-17 Girls Final | Day 3 | SportsMax TV
Gold Medal – 800m