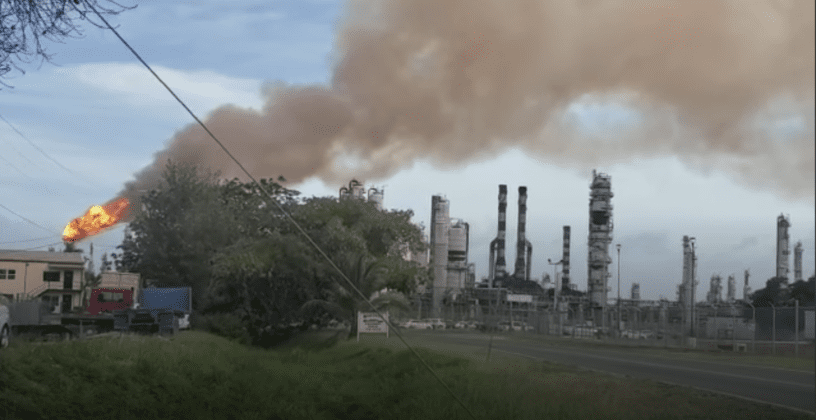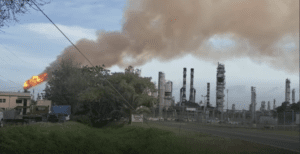 Emergency teams are responding to a fire inside the Limetree Bay Refinery on St. Croix, U.S. Virgin Islands, according to a release from the V.I. Territorial Emergency Management Agency issued at 4:25 p.m., Wednesday. Residents called into radio stations and posted on social media that smoke was rising from the refinery. An updated release said there was a flare, which would be a controlled burn through the refinery's stacks. A photo submitted to the Source shows fire coming from a stack.
Limetree Bay Emergency Response teams are at the site and the V.I. Fire Service is standing by to support if needed, as of 4:30 p.m. The Department of Planning and Natural Resources has deployed the V.I. National Guard for air quality management.
VITEMA and Limetree Bay officials have not yet provided more details.
By 4:45, little, if any smoke was visible, suggesting the fire is extinguished.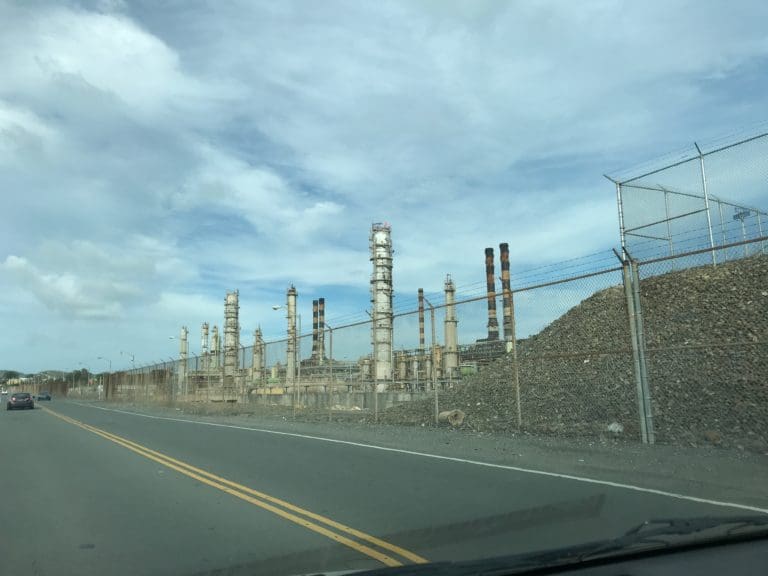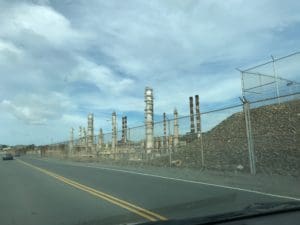 The fire comes a few hours after numerous complaints from St. Croix residents of a strong gaseous odor around the plant.
VITEMA asks residents with respiratory ailments such as allergies, lung disease, or asthma are strongly encouraged to consider staying indoors or taking other protective actions including seeking immediate medical attention if the odor is causing you to feel sick.
To report health concerns contact the USVI Department of Health, Environmental Health Division (9 a.m. – 5 p.m.) please call (340) 718-1311 ext. 3709
To report the smell of a noxious or gaseous odor, please call the USVI Department of Planning & Natural Resources (DPNR) (9 a.m. – 5 p.m.) please call (340) 773-1082 ext. 2221.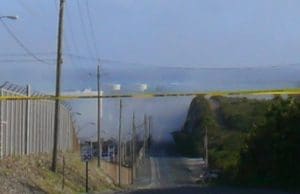 Outside of those hours – Contact 911 to report.
The refinery has had fires in the past when it operated as Hovensa prior to 2012. There was heavy smoke from fires in February of 2011 and September of 2010.