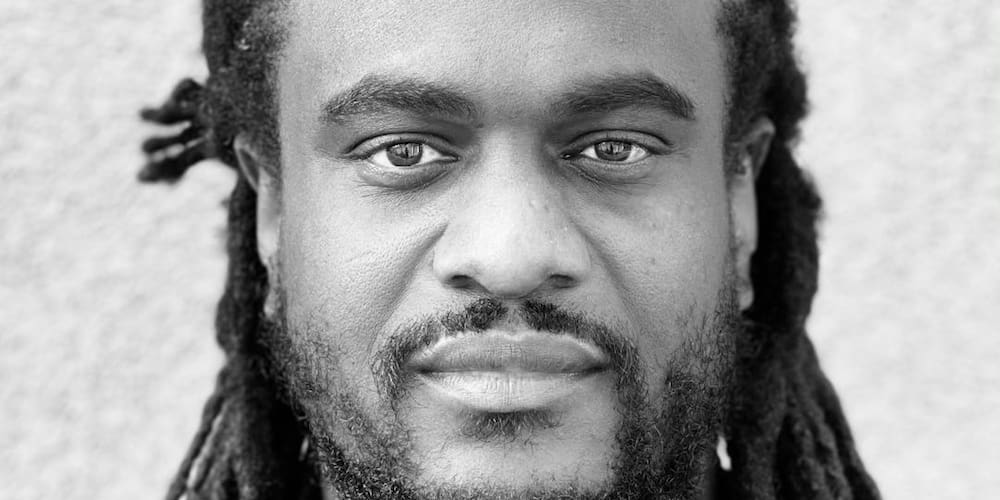 It may seem like a long distance from The Virgin Islands to Hollywood, and actually, it is, almost 3,500 miles. But David Hudson Obayuwana (formerly David Hudson Smith), a graduate of Antilles School on St. Thomas, has gone from a St. Thomas upbringing to writing films and features for companies such as Netflix and Universal Studios.
Obayuwana is one-third of Murder Ink, with his partners Brandon Broussard and Jana Savage. The three teamed up to work on "Purple Stuff TV" a sketch comedy show that debuted on YouTube in 2008 and committed to continue working together. Murder Ink's feature film "Praise This" is in pre-production at Universal Studios.
Born in Los Angeles, California, in 1981, Obayuwana came to St. Thomas at the age of 12 and attended Addelita Cancryn Junior High School and Charlotte Amalie High School before graduating from Antilles School. He then attended Howard University in Washington, D.C., majoring in film with a minor in theater.
It was at Howard that he met Broussard.
"I met Brandon in college at Howard University," Obayuwana said. "He was a graduate film student and cast me as one of the lead actors in his film. We'd remained friends and when we both moved out to L.A., [we] started a sketch comedy show on YouTube called 'Purple Stuff TV.' Jana came on as one of the 'Purple Stuff' writers. We worked on several projects over the years."
After working on 'Purple Stuff,' the trio had the chance to rewrite "The Perfect Match," which stars Terrence Jenkins and singer Cassie Ventura. That's when they coined the group name Murder Ink.
"The opportunity came to do a rewrite on a film and after we did it the actor called to say, 'You guys killed that script.' That's how Murder Ink was born, and we decided to officially become a writing team," Obayuwana said.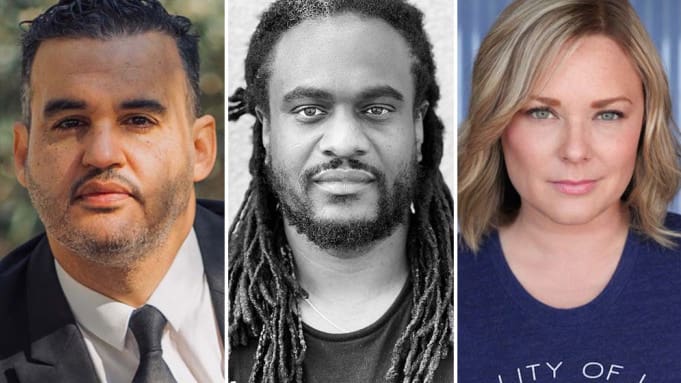 He also co-wrote and executive produced Netflix's "#Reality High," a film about a high school senior who wants to get into veterinary school, but risks losing her chance because of the new friendships she forms. He is also working on developing a comedic thriller with his Murder Ink partners.
"Our first film that we wrote and executive produced was Netflix Original '#RealityHigh.' And we got to make that alongside the producer of 'The Lord of The Rings,' which was a cool experience," said Obayuwana. "We have a film called 'Black Don't Camp' with MACRO [a multi-platform media company] and New Line Studios, a film in pre-production for Universal Studio with Will Packer ['Girls Trip,' 'Think Like A Man,' 'Ride Along'] producing, a TV project with NBC Peacock, and we just finished a new feature script that's like our version of 'The Hangover' or a male 'Girls Trip' that takes place at Howard homecoming."
Obayuwana lives in Los Angeles with his wife, interior designer Sharyea Obayuwana, and their sons Hudson and Marley.
Obayuwana said the performing arts were always part of his life.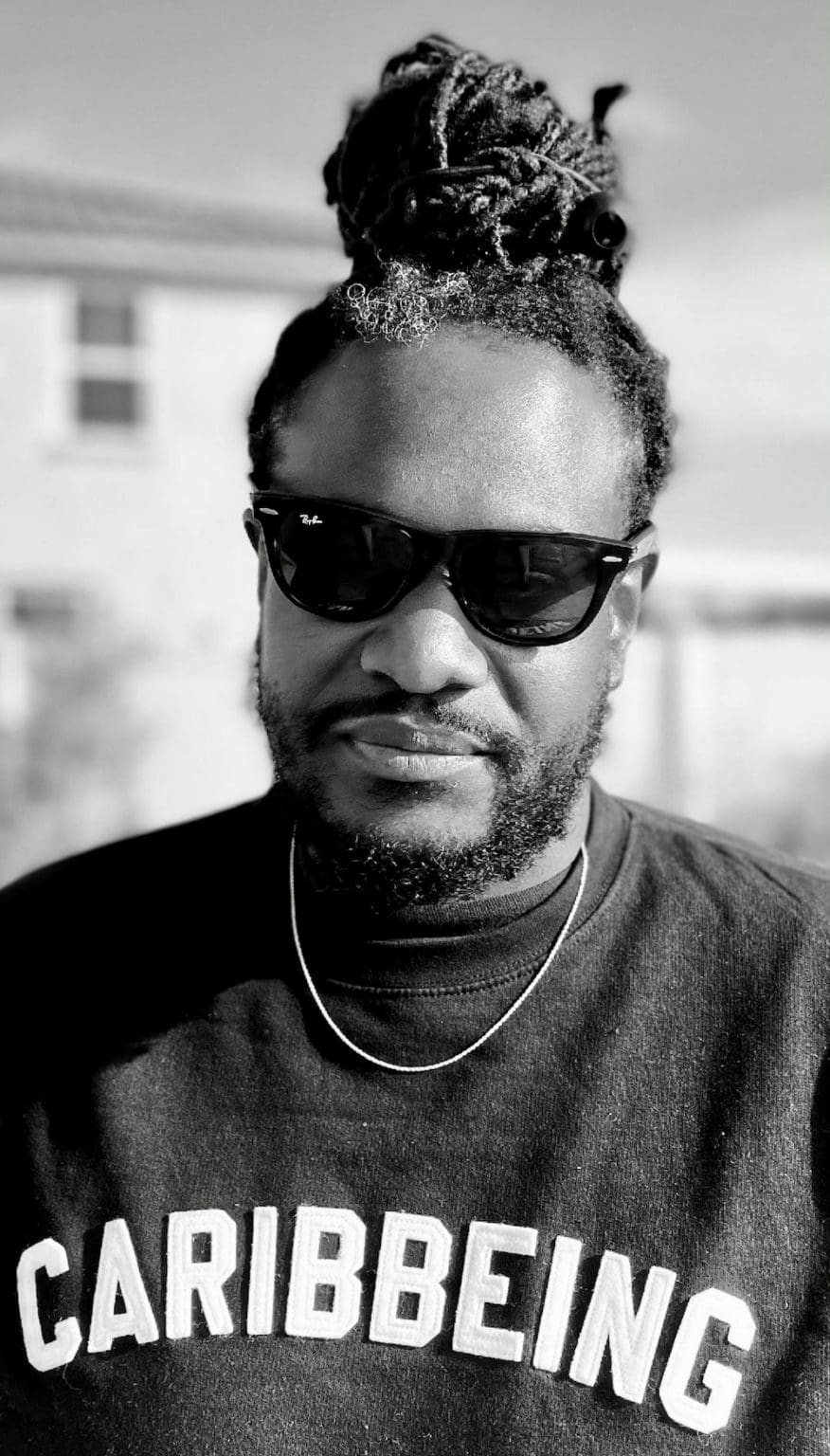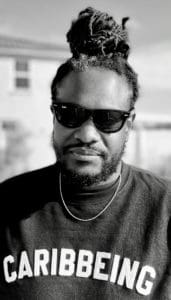 "I was always surrounded by film and the arts. When I was young in L.A., my mom was the box office and ticket manager at UCLA and the Hollywood Bowl. When we moved to St. Thomas, she did the same thing and was a manager at Reichhold Center. My first job at 14 was working on the Reichhold stage crew. So, from a young age I was always backstage around theater and the arts," he said.
While a teen on St. Thomas he appeared in a commercial for AT&T, which further motivated him to get into the film industry.
"At 16, I starred in an AT&T of the Virgin Islands promo commercial and that's when I first decided that film was something I would pursue as a major in college. Initially, I wanted to act, but found my way into writing," Obayuwana said.
The film industry is a famously challenging field to make a living in, he said.
"The process is very long and hard. It's difficult to actually get things made and you can be working on stuff for years and may never get paid for it or have it make it to the screen," he said,
However, there are also exciting things that emerge from working in the industry.
"The most exciting was when me and my team were developing some stuff for Kanye West. We went out to Kim and Kanye's house in Calabasas, and he played some of his new album for us in his studio. Nothing ever came of that project, but it was very exciting and surreal."
Obayuwana encouraged young Virgin Islanders who are interested in the film industry to "jump in."
"Go for it and don't stop," he said. "It may sound crazy, but everybody I know out here pursuing their dreams, who didn't leave and quit, are all doing it to some degree. You might want to act but find your way into writing. Or might think you want to direct but find work and a passion for editing, etc. It may not look exactly like you expected it to, but if you come out here and network and work hard you can find a career in the film industry."
Obayuwana can be found on Instagram using the handle @hudson.obayuwana and on Facebook.