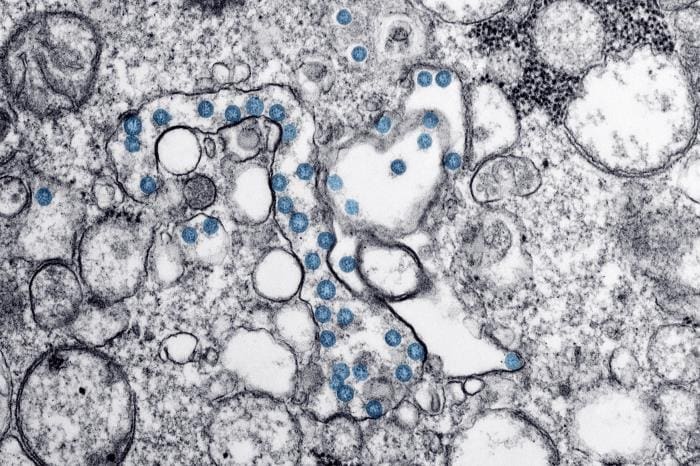 The new coronavirus that causes COVID-19 is in the territory, hotels cannot take on new guests, the rest of the cruise season is canceled, schools are closed and everyone is hunkering down. There are some basic questions Virgin Islanders, like people across the country, have, not just about the illness, but how they are going to pay bills.
Can I get a COVID-19 test and will it cost me?
No one has to pay out of pocket for the test. Thanks to legislation approved by Congress earlier in March, all insurance plans must cover it, with no copays or deductibles. Medicaid and Medicare also cover it. If you have junk insurance or no insurance, Congress has appropriated $1 billion to reimburse providers for testing.
As of Monday, the Health Department had a thousand test kits and had requested more. Not everyone will be automatically tested. The Virgin Islands is testing: hospitalized people; those who have traveled in the past 14 days and have COVID-19 symptoms; and those who have had contact with a confirmed case of COVID-19 and show symptoms. Health officials say if you meet those criteria, you should self-quarantine and contact the Health Department by telephone at 340-712-6299 or 340-776-1519.
Does the USVI have enough capacity to care for COVID-19 patients?
Government officials have reassured the public that plans are being made and have focused on efforts to "end the curve" and slow the rate of infection. But what does the math suggest? The territory has around 250 regular hospital beds, with 169 at Schneider Regional Medical Center on St. Thomas and 80 at Gov. Juan F. Luis Hospital on St. Croix. A dozen additional intensive care beds were just added to JFL, so perhaps there are as many as 265 beds. Schneider officials said recently that 60 beds are usually occupied. With a similar population size, JFL should have a similar number of beds occupied. So, optimistically, perhaps 165 beds are actually available.
Current estimates are that in a regional outbreak, 15 to 20 percent of those who develop COVID-19 will need hospital intervention.
So far, as of the beginning of this week, the territory only had 17 confirmed cases of the illness. But the number started small in the U.S. too, and has taken off exponentially, doubling every four days. At that rate, there will be more patients requiring hospitalization than beds for them in less than 24 days. In 32 days, there will be four times as many patients who need hospitalization as there are hospital beds. The rate of infection is doubling in New York every three days. At that higher rate, we will meet capacity in less than 18 days. Whether there are enough ventilators and oxygen masks is another question.  According to territorial epidemiologist Dr. Esther Ellis, the territory a total of 107 ventilators in the territory; 27 reusable and 80 one-time usage. Health Commissioner Justa Encarnacion said recently another 50 have been ordered but it is unclear when they will arrive.
This is why slowing the spread by avoiding groups of people and keeping one's distance is critical at this time.
Hospital officials say they are working up contingency plans for more beds, but details have not yet been made public. Some cities are commandeering stadiums and convention centers for temporary hospital facilities. The USVI does have unoccupied hotels right now.
Do you have to pay rent if you lost your job or have reduced hours?
You still owe rent, but you cannot be evicted. Gov. Albert Bryan Jr. has issued an order waiving the eviction provisions of V.I. law, but you still owe the money and should talk to your landlord. At the federal level, there are now protections for many mortgage borrowers, but to get the protection, borrowers have to protect any renters. Fannie Mae which, along with Freddie Mac, either directly loaned or insures about 90 percent of mortgages, has suspended foreclosure sales and evictions of borrowers for 60 days. Some news reports say private lenders are expected to follow suit, but that is not set in stone yet.
What about paying taxes?
The USVI Bureau of Internal Revenue followed the precedent recently set by the federal government, so you still owe taxes but have until July 15 to file.
Student loans: Friday, Congress is expected to pass legislation allowing you to suspend federal student loan payments for the next six months, with no interest or fees. But you have to contact your loan servicer. If you have a private bank loan rather than a federal student loan, you may still have to pay.
Can I get Unemployment Compensation?
Fortunately, while local funding does not meet the projected need, the bill Congress is expected to pass Friday includes a big, temporary increase in unemployment insurance benefits. According to Sen. Chuck Schumer's (D-NY) office, the maximum benefit will be increased by an extra $600 per week and will pay full salaries up to that maximum level for up to four months. Congress supplied $260 billion for this benefit. New York will get $15 billion. The USVI will presumably get a proportionate amount that is much smaller. To apply for disaster-related unemployment compensation, the V.I. Department of Labor requests that businesses send applications to the affected employees so they can fill them out before coming to the office. The forms can be found online here.
The same legislation also gives a one-time cash payment of $1,200 for individuals and $2,400 for couples, who filed taxes in 2018. The amount starts to phase out for individuals making more than $75,000 and couples making more than $150,000 and stops at $100,000 and $198,000 for individuals and couples. It is unclear as of yet how this will work with the territory's separate, parallel tax system.
What about Food Stamps/SNAP, WIC and School Lunches?
Between executive agency action, earlier legislation and the measure Congress is expected to pass, normal time limits and renewal rules have been waived for all these federal nutrition programs. In-person renewal requirements are waived. The measure reportedly includes about $15 billion in new funding for Food Stamps, including $200 million for insular territories. It is unclear what the USVI's portion will be.
V.I. public and private school students can pick up free school lunches for take-out at multiple locations. To keep to recommendations for maintaining social distance, school food service workers operating the distribution sites will place packaged meals on tables to be picked up by parents or students in a "grab-and-go" sequence.
Are airports and hotels open?
Flights are greatly reduced, and hotels are banned from accepting new guests for the next 30 days. But hotels remain open for any guests who were already there, and airports remain open. Check with your airline on the status of flights.
Do I still have to pay my WAPA bill?
You still have to pay your V.I. Water and Power Authority bills. There has been no announcement of new federal subsidies for utility bills. WAPA cannot buy fuel to run its generators or pay its line workers without ratepayers paying its bills. So, until or unless a source of money is found to make up the difference, WAPA bills still must be paid. (Update: WAPA has announced it will not disconnect service for nonpayment for the time being)