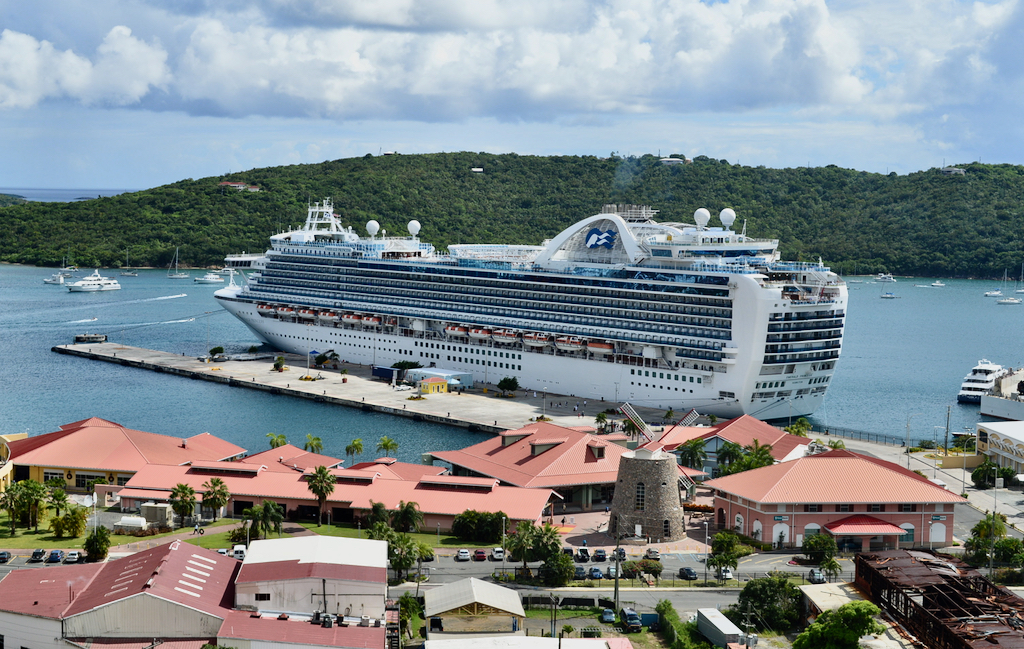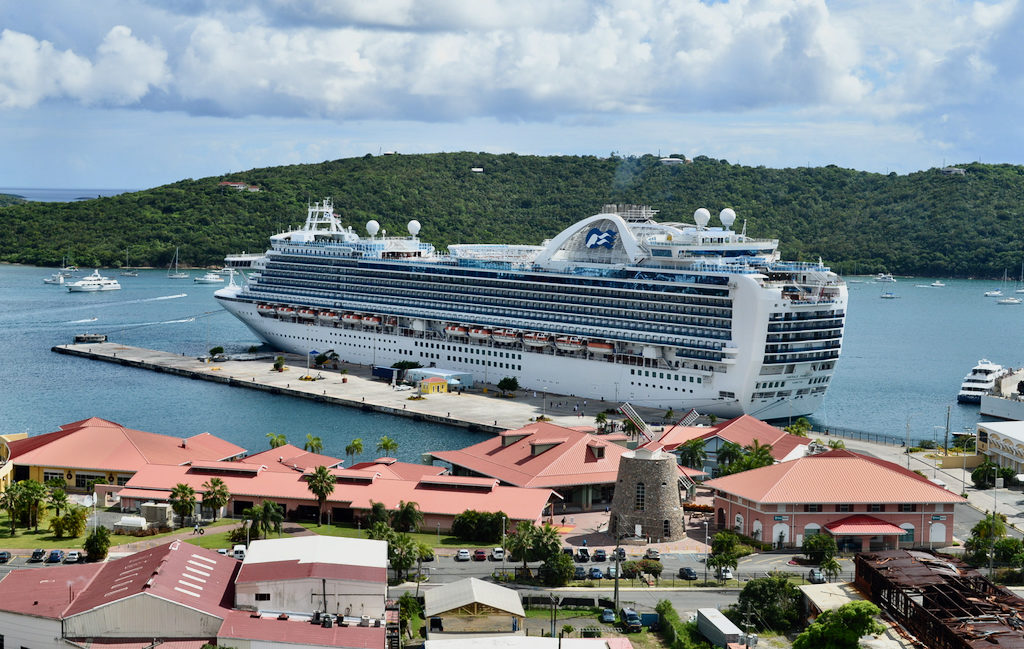 The coronavirus pandemic led both Princess Cruises and Viking Cruises to halt all cruise operations until May, which means several cancellations to the U.S. Virgin Islands representing several million dollars in lost revenue for businesses.
Thursday, the V.I. Port Authority also denied entry to Royal Caribbean's Grandeur of the Seas over coronavirus concerns. So far, other lines that port in the USVI, including Celebrity, Disney, Windstar, Norwegian and Princess' parent company Carnival, are all monitoring the situation and have not canceled trips. But the U.S. State Department issued an advisory over the weekend saying U.S. citizens, particularly travelers with underlying health conditions, should not travel by cruise ship for the time being. This, along with fears of the virus and several cruise ships impacted by it and denied entry to various ports, is likely to depress cruise passenger numbers even if every ship continues to arrive.
The news affects nine previously scheduled Princess arrivals – four in March and five in April. All are St. Thomas arrivals. Viking's last scheduled call for the month was Wednesday and no more were scheduled until after the pause. If full, the nine port calls represent potentially 30,169 cruise visitors lost, out of around 275,000 expected from all ships – an 11 percent loss.
The Florida Caribbean Cruise Association estimates a single cruise ship call generates around $675,000 in spending, with $415,000 in passenger spending. By that measure, these nine ships would represent a loss of about $6 million in spending, with a corresponding, smaller reduction in government gross receipts and other tax revenue.