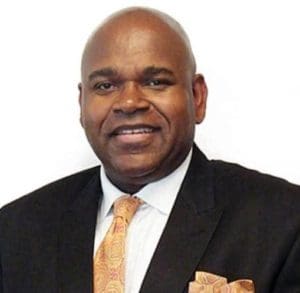 Recently, a cruise ship (Diamond Princess) with 3,700 passengers and crew was quarantined at Yokohama, Japan. Ultimately over 450 passengers tested positive for the corona virus. This action affected all cruise ships arriving at various ports in Japan but did not adversely affect the Japanese economy.  This past week, another cruise ship, Grand Princess, with 2,000 passengers returning to California from Hawaii was refused docking in California because 11 passengers and 10 crew members exhibited signs of the corona virus.
Japan is a diverse economy with several types of industries producing multiple revenue streams for the economy. California's economy was not affected by this situation because California has a diverse economy with numerous commercial revenue streams.
The Virgin Islands economy, by contrast, is highly contingent upon revenues from the tourism industry. For more than forty (40) years, we have been discussing diversifying the economy so as to make the territory less susceptible to economic collapse if the tourism industry took a steep protracted dive. No credible sustainable strategy has been proposed or implemented to accomplish this objective.
It is critical to the economic survival of the U.S. Virgin Islands that we identify and integrate an additional sustainable industry stream. We depend heavily on our airport traffic and seaports passengers.  Therefore, if some scenario arises that deprives the Virgin Islands of the revenues generated by the cruise ships, the economic impact would be devastating.  Similarly, an event that wipes out revenues coming from airport arrivals will also have a crippling effect.  Incidentally, in the current global atmosphere, both scenarios are tangible.
Hotels, taxis, restaurants, retail stores, small business operators, food stores, small grocery establishments, supermarkets, boating and yachting businesses – all of these business-types would be devastated; this will be tantamount to an economic hurricane. The only difference with this kind of hurricane is that the federal government may not be as quick to dump hundreds of millions of dollars into the territory the way it does subsequent to a disaster declaration.
The Virgin Islands must begin the serious and painstaking discussion about diversifying the economy in a meaningful and sustainable manner. The global threats are such that economic and food security can be destroyed with one pandemic-like virus that renders travel to the territory too risky for comfort. What will we do then?
This discussion should take place among members of civil society: farmers, businesspeople, teachers, nurses, doctors, accountants, professors, any individuals who appreciate that the islands have much more to offer than tourism. This does not mean we de-emphasize tourism. On the country, we take a good serious look at what can be introduced to improve the tourism product which is quite stale and falling prey to newbies like St. Lucia and others that are producing a high-revenue product.
If food security is taken with the depth of seriousness the subject requires, it is most likely to produce an agricultural protocol that will result in the Virgin Islands growing its own food, developing canneries, and taking advantage of our fishing stock.  If we really stopped to think, we will realize that God has given us much more than we need to ensure that the general welfare of our people is secured.
I would seriously also advise to look at the financial services industry. This industry would require a minimal investment in infrastructure, would require nominal investment, and may require us to seek federal exemptions to allow for offshore banking.  The Lt. Governor would welcome the registration of international banking licenses provided the licensee invested a minimum in the territory and maintained a substantial amount under management. This would create hundreds of highly paid jobs and provide a basis for the comfortable retirement of bonds. Of course, the necessary legislation would have to be enacted to allow this course of activity. Because the livelihood of Virgin Islanders is on the line, we cannot take the position that it could never happen.  We have to try.
Particular attention should be given to anti-money laundering (AML) considerations, the Basel protocols, and federal legislation that would expand merchant and investment banking services in the U.S. Virgin Islands. The Bank Secrecy Act (BSA) should be looked at with an eye to identifying potential amendments that would enable the Virgin Islands to provide services on par with the BVI and other offshore jurisdictions. This objective would make us more self-sufficient and allow us to earmark some of the new taxes to pay past obligations to include but not limited to GERS and other government obligations.
There is funding for waste-to-energy technology (e.g., Samsung-South Korea) that can take the garbage at the dumps and convert it to electricity, which can be sold to the grid inexpensively thus reducing the cost of electricity in the territory—a barrier to entry for small businesses and a thorn in the side of many Virgin Islanders.
There are tens of billions of dollars out there looking for a home. We need to create attractive jobs while reducing the number of government employees. Moreover, we need to limit government intervention in our daily lives. By utilizing the vast resources of the territory's sons and daughters we can reduce the misery index and make the U.S. Virgin Islands a place where the quality of life becomes the gold standard for the Caribbean.  If our leaders do not know how to proceed, they should appreciate that there is absolutely nothing shameful in admitting they do not know and engage the experts in the private sector who conduct these exercises in their sleep.
Let us act before it is too late.  Form a blue-ribbon commission to study and report credible pathways to diversify the U.S. Virgin Islands economy, with a timetable for producing a report to the Governor, the Senate President and the Chief Justice of the Virgin Islands Supreme Court. Thereafter, said report should be made available to the public for comment. After that someone with courage, credibility and confidence will have to set about drafting the requisite legislation to move us into the 21st century.
There is a storm on the horizon. Do we have what it takes to institute countervailing measures to soften its devastating impact?
A word to the wise is sufficient.
Editor's note: Wayne L. Sprauve Esq. is a 1979 graduate of the Charlotte Amalie High School; former Assistant Counsel to the late Governor Alexander A. Farrelly, former Legal Advisor to former Senate President Virdin C. Brown; Chairman and Chief Executive, African Premier Airlines (Johannesburg, South Africa) and an Advisor to the Trade Advisory Committee for Africa (TACA), Office of the United States Trade Representative in the Executive Office of the President of the United States)
Disclaimer: The views expressed in this article are those of the author, solely and do not represent the views, policies or recommendations of the U.S. Government or any of its entities.