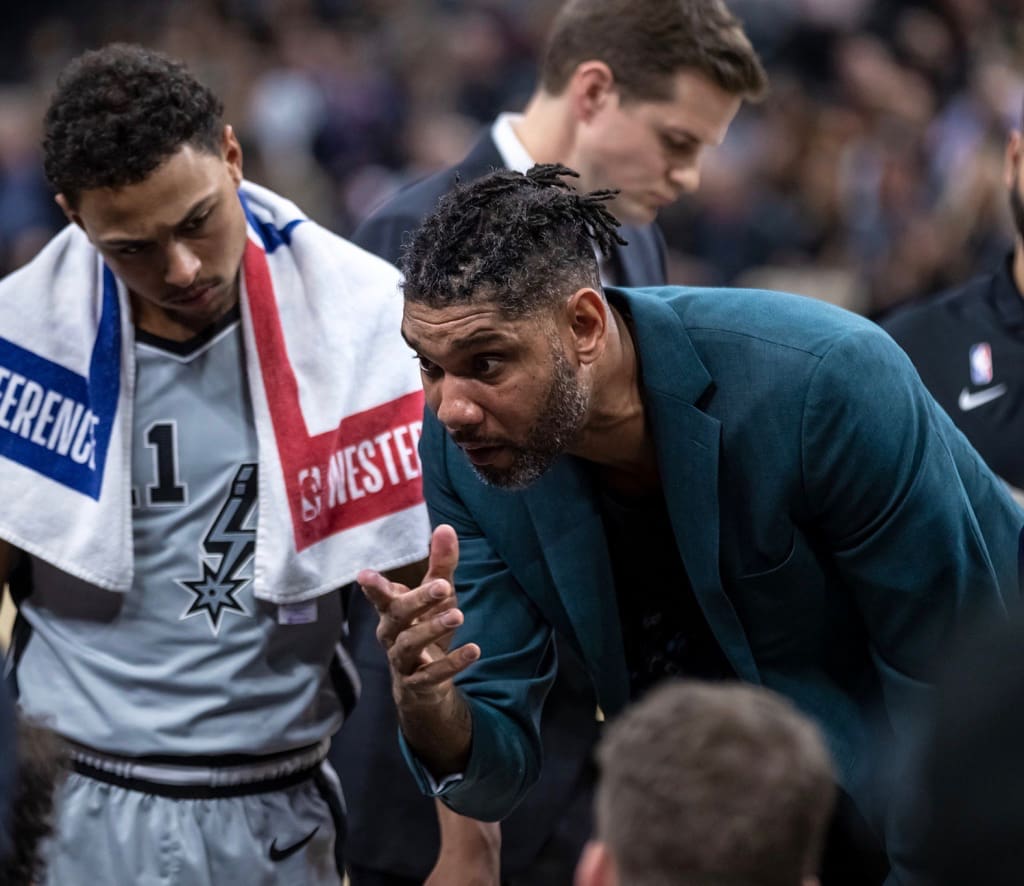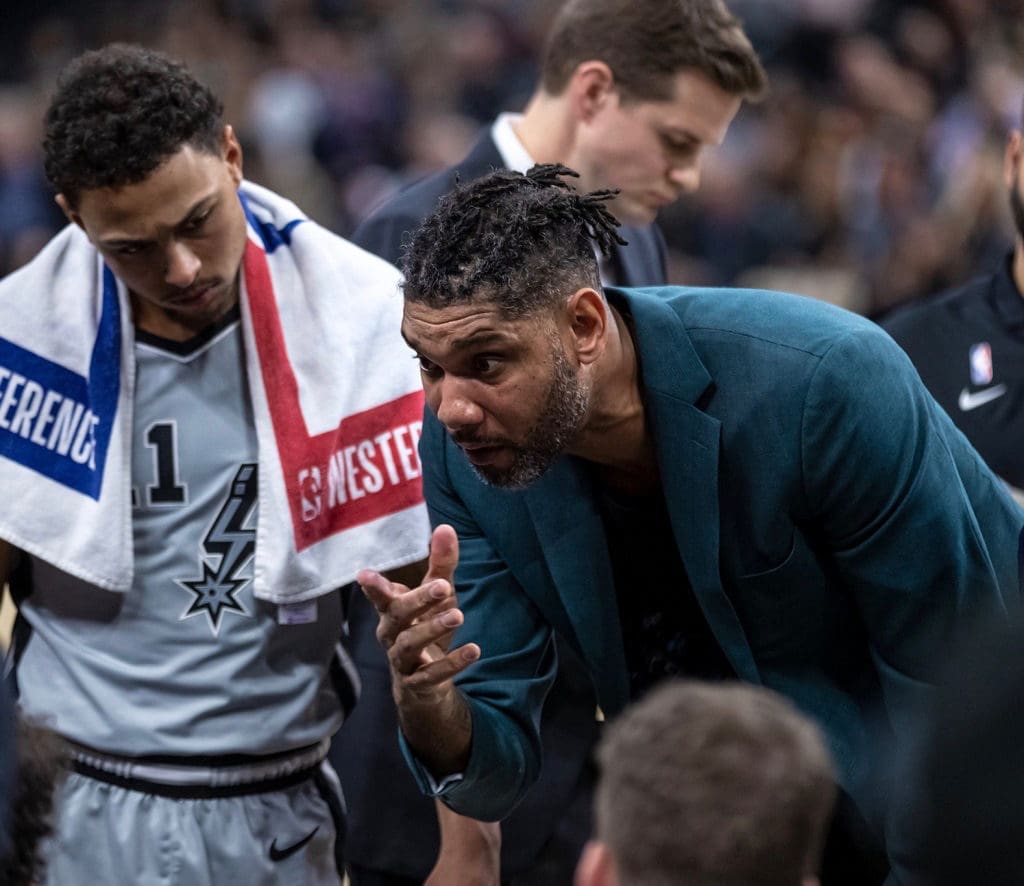 Tim Duncan was forced into the head coaching role of the San Antonio Spurs Tuesday night as Greg Popovich had to attend to personal business, and the team squeaked out a win with the five-time NBA champion at the helm, 104-103 over the Charlotte Hornets.
The Spurs fell behind early and trailed after the first quarter, 36-19 but closed the gap and trailed by 11, 58-49, at the halftime break.
A San Antonio three-pointer with just under seven minutes left in the third quarter gave the Spurs their first second half lead, 69-67. The Hornets went back up by five points before the Spurs closed the quarter by scoring six unanswered points to lead 77-76 going into the final quarter of play.
They carried the momentum into the fourth quarter, scoring the first five points of the period to lead 81-76 with 10:50 to play in the game. The score was deadlocked at 86 before the Spurs went on a 9-3 run to give them a 95-89 edge at the midway point of the quarter. A Terry Roizer basket for the Hornets with 43 second left cut the deficit to 104-103 but it was the last points of the game as a Trey Lyles' steal on the last possession sealed the victory for the Spurs.
Dejounte Murray had a game high 21 points for the Spurs while Roizer had 20 points in the loss.
St. Croix native Duncan became an assistant coach for the Spurs this offseason and filled in as a head coach earlier this season after Popovich got ejected in a loss against the Portland Trail Blazers on Nov. 16.
The win improves the Spurs record to 26-34 on the season, three and a half games behind the eighth place Memphis Grizzlies for the final playoff spot in the Western Conference.
Popovich is expected to return for the Spurs next game on Friday against the Brooklyn Nets.