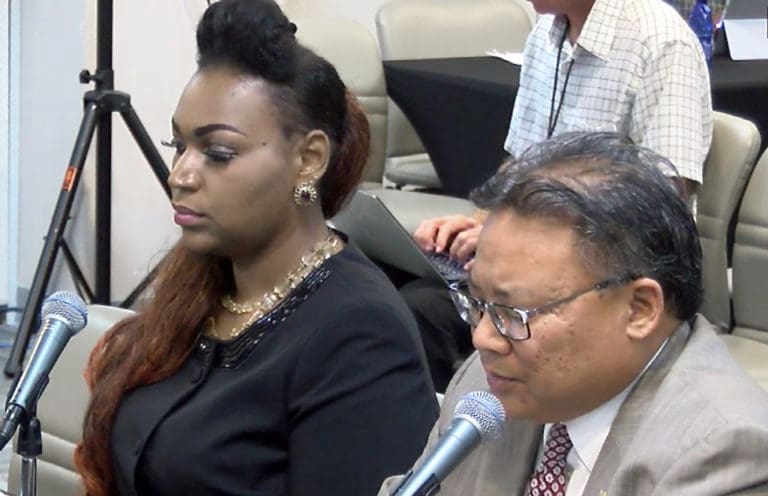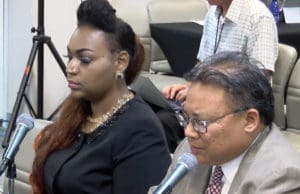 Senators were pleased Monday to hear that new public bathrooms were coming to Charlotte Amalie, but they were dismayed to hear that no new bathrooms were in the works for St. Croix or St. John.
During a hearing of the Senate Committee on Government Operations, Consumers Affairs, Energy, Environmental and Planning the lawmakers, after discussion, voted to move a bill forward to the Rules and Judiciary Committee authorizing the Department of Property and Procurement to refurbish the building at No. I Norre Gade, formerly occupied by the Native Arts and Crafts Cooperative, into public restrooms.
The reason for the restrooms in the light blue structure across from the Vendors Plaza is because there are no restroom facilities available for use by the public in downtown Charlotte Amalie.
Department of Property and Procurement Commissioner Anthony Thomas told senators they could look at this project as a "first step" in bringing more public bathrooms to the territory.
"Let's get this one done first," he said.
Sen. Kenneth Gittens said the territory does not need "any bathroom pilot program." He then asked Elizabeth Hansen Watley, assistant commissioner for the Department of Tourism, if there was a plan for maintenance of the facility. She answered no.
Gittens said, "A derelict bathroom is like having no bathroom at all."
Watley testified that the Tourism Department's mission is to market the territory and attract visitors, not to manage facilities.
The bill mentions the possibility of charging a fee for use of the facilities.
Sen. Novelle Francis Jr. said he saw no problem with charging such a fee. Several senators referred to the project as "revenue generating."
Sen. Myron Jackson said that bathroom facilities in the area were grossly inadequate. He said the new bathrooms would also be used by workers at Vendors Plaza.
Thomas said Property and Procurement is ready initiate the project and had design documents attached to his testimony.
The design documents show not only public bathrooms in the building, but also a visitor's center and ATM.
"The proposed building upgrades will create ADA compliant entrances and restrooms, host family-type restrooms with infant changing tables and WIFI hot spots," Thomas said.
He added that the restrooms would be open during business hours and later, weekends and special occasions.
Property and Procurement, according to Thomas, has cleared the building, developed potential layouts for the building and is prepared to begin solicitations for architectural and engineering services. He noted that along with developing this building, his department is focusing on revitalizing the entire Emancipation Garden Square, including renovating the former legislature building, Hotel Company Fire Station and Vendors Plaza.
Attending the hearing were Sens. Alicia Barnes, Marvin Blyden, Allison DeGazon, Francis, Stedmann Hodge Jr., Gittens, Jackson, Javan James and Athneil Thomas.