Update: The fire is out and the landfill reopened Friday, according to the Waste Management Authority.
The Anguilla Landfill is on fire again, according to a release from the Waste Management Authority.
Fire Service and Waste Management contractors and personnel are working to bring it under control. The Waste Management Authority advises the public and all haulers that landfill operations have been temporarily suspended. Haulers are asked to hold waste until normal operating hours resume.
This is at least the seventh fire at the St. Croix landfill in the past 12 months and the third since the year began less than two months ago. There was a fire reported on Feb. 8. Smoke from a fire in January impacted St. Croix's airport. There was a fire in October of 2019. A fire on July 7, 2019, burned for several days.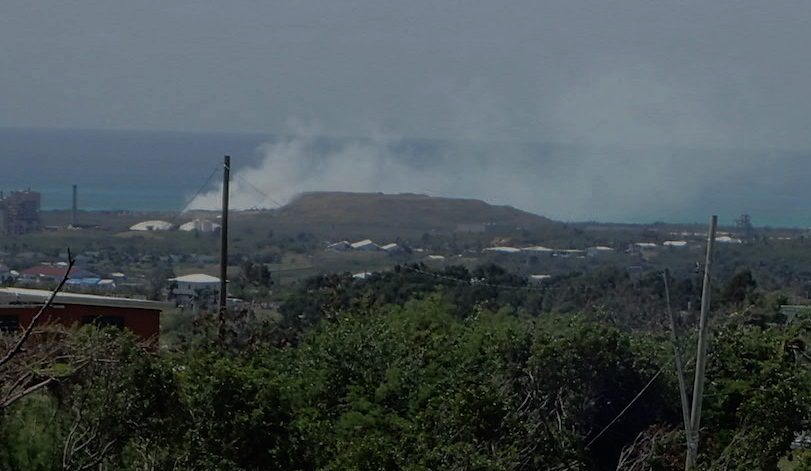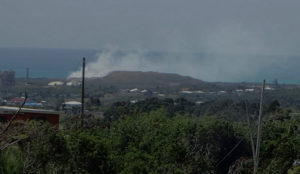 On July 2, 2019, Waste Management reported that a fire that began burning June 30 in the scrap metal area had been contained and was smoldering, but under control.
The agency announced on June 25, 2018, that a fire that had been burning since June 17 had finally been controlled. That nine-week fire caused extensive damage.
There have been a number of fires at the landfill over the years. It caught fire three times in 2018.
There was a fire at Anguilla in 2012. And a fire burned for many years at the dump until extinguished in 2009 at a cost of more than $3.9 million.
In 2008, Waste Management officials said that fire had been burning underground since around 1966 or 1967. Other, separate fires were reported at times during the intervening years.
Under the terms of a nine-year-old settlement agreement, Anguilla was supposed to close on Sept. 30, 2018. The Waste Management Authority hired Oasis Consulting to design a closure process for Anguilla and to help pick, and open, a new site in the near future. No source of funding for the closure has been made public as of February 20.