Another fire broke out at the Anguilla Landfill on St. Croix Saturday, the third in a three-week period.
According to a news release from the V.I. Waste Management Authority, at 5 p.m. Saturday a waste oil fire ignited at Anguilla, generating large plumes of black smoke. V.I. Fire Services, VIWMA contractors, the Virgin Islands Territorial Emergency Management Agency and personnel were on scene Saturday evening working to contain and suppress the fire.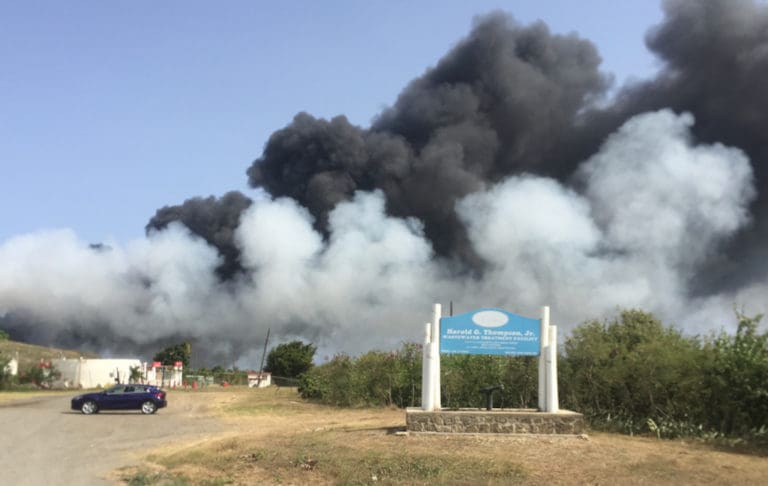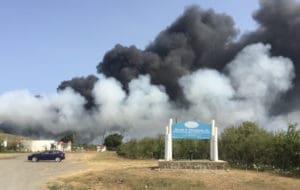 WIWMA recommended residents with respiratory ailments or other existing conditions that may be triggered by smoke inhalation shelter in place to minimize exposure or, if necessary, relocate. The Gov. Juan F. Luis Hospital and the Virgin Islands Department of Health's Emergency Medical Services are prepared to support, respond, and provide immediate assistance to residents impacted, the news release said.
On July 2 WMA reported that a fire that began burning June 30 in the scrap metal area had been contained and was smoldering, but under control.
That was just days after WMA announced, on June 25, that a fire that had been burning since June 17 had finally been controlled. That fire was the longest-burning in the history of the landfill, according to WMA.
There have been a number of fires at the landfill over the years. It caught fire three times in 2018.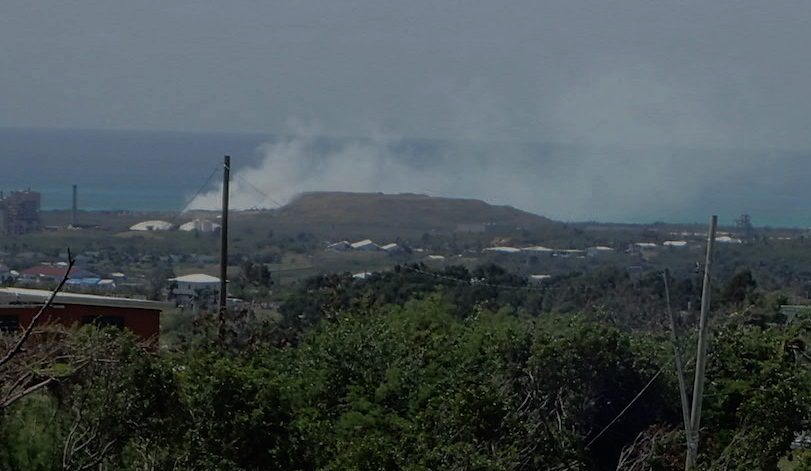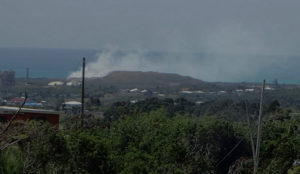 There was a fire at Anguilla in 2012. And a fire burned for many years at the dump until extinguished in 2009 at a cost of more than $3.9 million.
In 2008, Waste Management Authority officials said that fire had been burning underground since around 1966 or 1967.