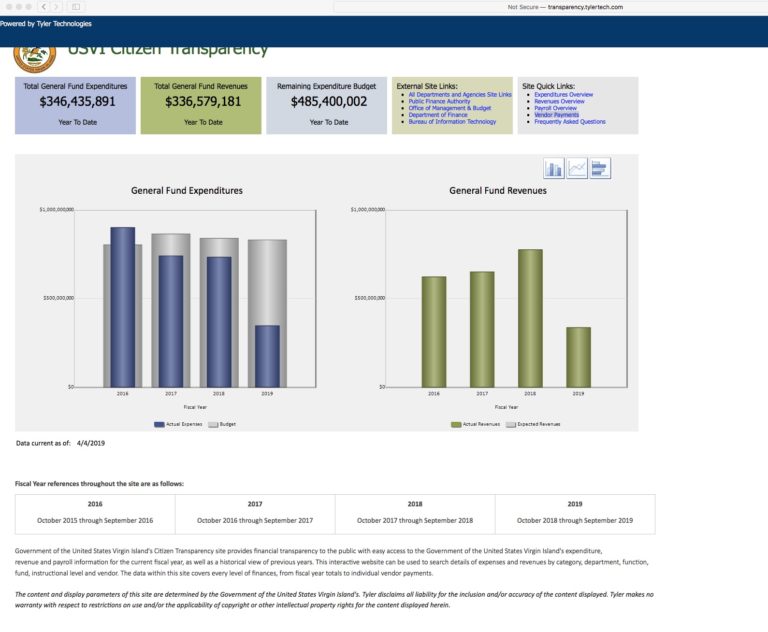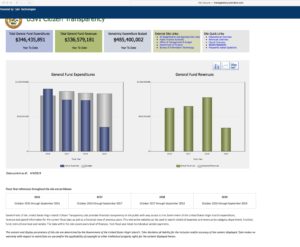 Government House has launched an official government transparency website with a comprehensive database of revenues and expenditures of the territory's funds and is accessible to the public.
According to Government House, the site will retain information for each fiscal year.
The internet database includes appropriations, expenditures, or use of all public funds and receipt of all federal and public funds; annual government expenditures or funding provided to any recipient; local funding for each government department and annual revenues.
The new site goes a long way toward fulfilling one of Bryan's campaign promises.
"We look forward to creating an online searchable budget that provides one point of access to all information about the executive budget and how tax dollars are being spent," Bryan said in a 2018 interview with the Source.
It does not fulfill everything he promised. In another interview, Bryan said he had spoken to officials about how to upgrade the website "complete with a timeline" for projects.
"I want you to hold my feet to the fire," he said.
The site's public accessibility and new level of detail belatedly fulfill a mandate passed in 2012 requiring such a website by 2013. That legislative mandate was enacted over Gov. John deJongh Jr.'s veto. It was also unfunded and disconnected to any existing plan. Similar circumstances have left numerous mandates unfilled over the years. Not this time.
Gov. Kenneth Mapp's administration launched a website tracking recovery spending but it is far less detailed.
The website tracks funding for the executive branch. There is no similar transparency within the Legislature. While other agencies provide detailed budget information to the Legislature and the public every year in budget hearings, the Legislature's own budget is an opaque lump-sum appropriation with no testimony and no details. Each senator gets a minimum of 2 percent of the overall Legislature budget- or around $400,000 each – for their own use, in addition to their salaries, starting at $85,000. Senators also have access to Legislature staff and facilities, not included in their personal budgets.
Sen. Craig Barshinger proposed legislation mandating similar transparency for the Legislature back in 2006, but it failed. Then-Senate President Lorraine Berry called the idea "an insult" and a "personal attack on the leadership of this institution." But Berry was also the first senate president to release information on senator's individual allotments, increasing transparency somewhat.