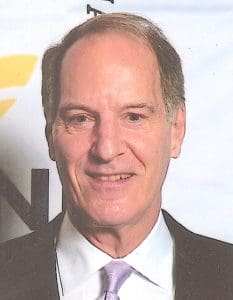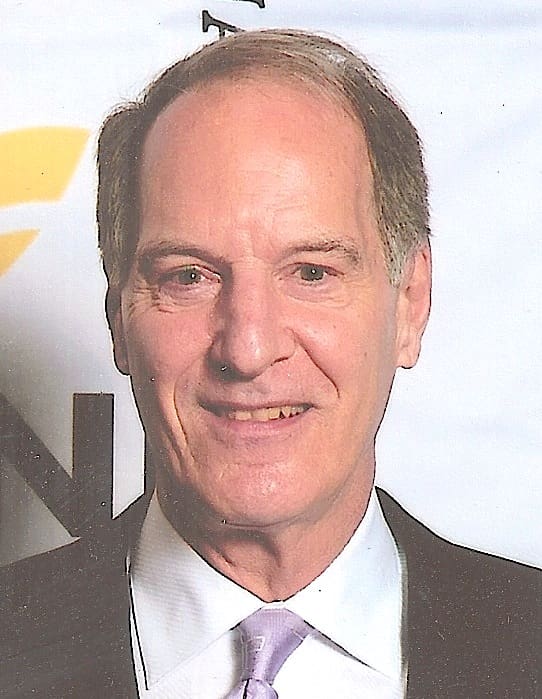 Let's say you're on an airplane at the gate waiting to take off. The pilot comes on and says, "Welcome aboard folks. We've had a small mechanical problem, but they tell us that there's an 80 percent chance that we won't crash, so we're good to go." Not bad right, four chances out of five that you'll make it to your destination.
Question: How many of you plan to stay on that plane?
Well, the challenges and threats posed by climate change are not in the realm of 20 percent. They are a near certainty, and each new piece of data is bad news. For example, leaving aside the devastating storms and wildfires of this summer and autumn, the most recent report indicates that ocean temperatures are rising far faster than previously thought.
As American citizens, Virgin Islanders now live in a country that is controlled by people who are likely to be accused of crimes against humanity in the future because of the consequences of their actions and inactions related to climate change. Because of those actions and inactions at the national level, the focus of virtually all constructive activity has shifted to the states and localities.
At those levels, there is a lot going on. For example, California continues to lead in advancing the effort to reduce carbon emissions. New York City, in the aftermath of Sandy, the worst natural disaster in the city's history, is engaged in a massive planning effort to deal with the challenges of sea level rise and future super-storms and hurricanes. Virgin Islanders should watch "Sinking Cities: New York, Tokyo, London, Miami" on PBS, to get a sense of the scale of these efforts. Miami, possibly North America's first doomed metropolis, is moving forward based on the assumption that it faces only one fundamental issue: climate change.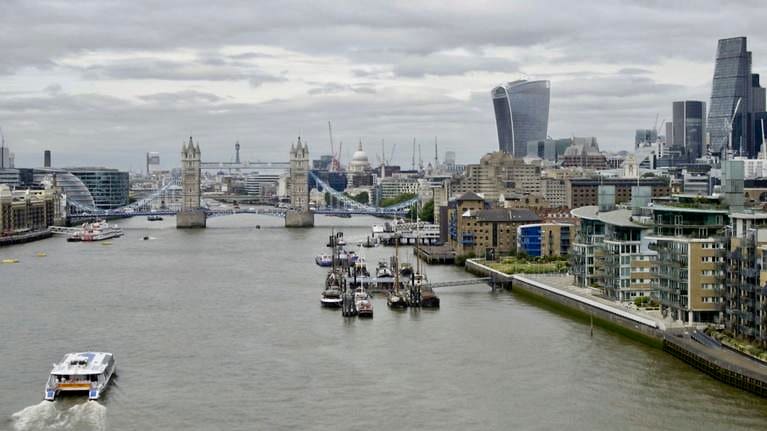 In all of these places, there is a sense of urgency that is close to, but not quite, up to the threat, a reflection of our flawed human nature and short memories. But there are big efforts underway. These are efforts that reflect an understanding of the dangers for the immediate and long-term future, and the need for action on a massive scale.
There are other places in the country where little is happening, largely for political reasons. They are still in thrall to the merchants of doubt who bought decades of time by creating doubt about the dangers of cigarettes and chemicals, e.g., as one candidate said, "There is still doubt about whether the earth is in a natural cycle of warming …" There is not any doubt.
Which brings us to the Virgin Islands response as reflected in the views of the candidates for governor and the history of recent decades. ("What the Candidates Say About Climate Change," Virgin Islands Source, Nov. 4, 2018)
This is not a pitch for any candidate, and thankfully, except for the gubernatorial runoff, the election is over. This is a pitch for honesty and reality in dealing with these issues at the local level. And for holding public officials accountable for actions whose costs will be immediate and whose benefits will lie mostly in the future.
It is also a pitch for the view that the starting point for addressing any problem is to name it, and that it should not matter who the person suggesting the naming is. Based on a reading of the candidates stated positions on climate change related issues, whether reduction of impact or mitigation of the effects, here are what seem to be the critical challenges facing a territory threatened by rising temperatures, rising sea levels and increasingly destructive storms.
These observations could be made about any number of jurisdictions, but – always the "but" – the dangers facing the Virgin Islands are greater than those facing many other places. The burning issues – and the local deficiencies for addressing them – are a bigger problem than they are in many other places.
A sense of urgency: Climate change is a difficult issue because, until recently, there has been a certain degree of uncertainty, and, who knows, maybe, like the hurricanes or tornadoes, it will miss us and hit the other guy. The ongoing fossil fuel-driven campaign of misinformation is intended to delay action for as long as possible. More than most places, the Virgin Islands needs a sense of urgency.
That is why the absence of a sense of urgency in the territory – a chronic problem across multiple areas and sectors – is so disturbing. While other places have moved to plan and implement actions to harden infrastructure, tighten building codes and improve design, here is what the Virgin Islands – in the words of the incumbent governor – has done: established an Office of Climate Change (almost four years ago,) which will hold its first meeting this month. Being the land of task forces, committees, councils and dysfunctional boards has never worked in the past. It won't work in the future. And the stakes are now much higher.
Planning and execution: This is very straightforward. In the future, those who develop well-thought plans that make best use of resources, gain community support and then, effectively execute those plans will succeed. Those who do not will fail, most likely with severe to dire consequences. Big talk, grandiose pronouncements and the appointment of task forces won't cut it. Success will result from a clear strategy and the nuts and bolts of execution by capable people.
Clear priorities and good decision making: Anywhere you look, if you make a list of the important things that need to be done, the cost of those items is going to exceed the resources – dollar and human – that are going to be available. There will be a temptation to go down lots of different roads and say "yes" to a lot of worthwhile things that will, over time, get half done. There is going to be a critical need for clear priorities, especially ones that will take a long time. That will also mean saying "no" to many things. It won't be easy, and there will be a need for real decision makers who are grounded in reality and have a solid knowledge base, along with commitment, rather than consensus-based decisions where everyone has a veto. This is another area in which the territory has miles to go, and where the first step is acknowledging the problem.
A vision: It is very difficult to mobilize people in the face of a threat or problem that is not right in their face. The best way to do that is with a concrete vision of what a better future will look like. In this case, that will have to be a different and better physical future, but also a different social future for the territory.
Talent: Another key to success in the future will be finding and keeping talent, the right people in the right roles. In at least two respects, this will be a big challenge for the Virgin Islands. First, there will be the false belief that, "We have all the talent we need right here." Not true, and that is not a criticism of the Virgin Islands. There is going to be a highly competitive market for this kind of talent. If you watch "Sinking Cities," it becomes clear that the people working on these issues are from everywhere. Even New Yorkers, the smartest people on the face of the earth (just ask them) know that they don't have enough of this kind of talent at home. The second problem for Virgin Islanders is that they are not always all that welcoming of outside talent, partially based on decades of dealing with know-it-alls from the mainland. That belief system won't work in addressing these issues.
And, it is likely that one of the few ways to attract the talent that is needed, both local and imported, is for the territory to be – and to be seen to be – a leader in addressing these issues.
Engineering, Design, Execution: In the end, at the local level, things like reducing the territory's carbon footprint and related activities are good things, but the heart of the matter is engineering and designing plans to protect the physical infrastructure and then executing those plans. Easy to say. Hard to do.
There has long been a saying about French politics that the French demand radical change with only one precondition: that everything must stay the same. In a lot of ways, it's not just the French who think that way. Especially for vulnerable places and populations, it is a way of thinking that poses grave dangers for the future. The Virgin Islands is one of those places.
As the historian T.W. Maitland said, "We should always be aware that what now lies in the past once lay in the future." What that future past will look like is being decided right now.