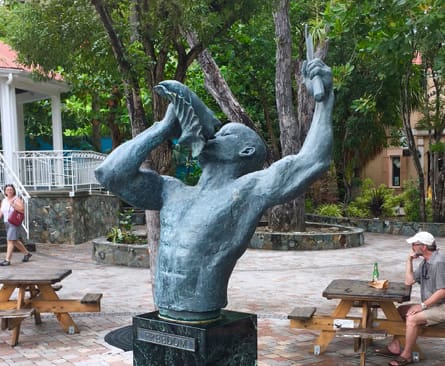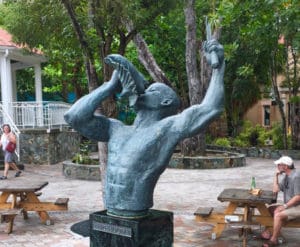 In this series, the Source introduced the community to the platforms of the candidates for governor and gauged their approaches to issues in the territory. The Source sent each gubernatorial team a set of questions earlier this summer and ran the answers in the order in which each candidate responded. The Source invites comments on these articles, in the hopes of creating a dialogue among voters. This story covers all of the candidates' answers to the eighth and ninth questions to allow for easy comparison across candidates. The answers below are ordered per the ballot position of each candidate.
The Source:
Question 8: What can you as an elected official do to help alleviate violent crime in the territory?
Question 9: How do you see your role in overseeing government agencies?
1 – Kenneth E. Mapp
Crime: Crime dropped by 30 percent overall this year with a decrease in reported robbery, arson and aggravated assault. In the first half of 2018, reported robbery went down by 67 percent, from 55 incidents to 18. Reported aggravated assault was slashed in half, from 297 cases to 152. Homicides, most commonly with no witnesses willing to talk and little evidence, are suspected retaliation related to ongoing feuds between groups of young people. Effective policing will help, but prevention is the real answer. Therefore, we will implement more crime-prevention programs for youth. I will not rest until we all feel safer in our communities. New training for police officers and detectives at top-of-the-line academies, new technology and tools and a significant uptick in salaries and morale have all contributed to improved public safety. We will also continue to work to address some of the root causes of crime and violence such as lack of educational and economic opportunities.
Agencies: Lt. Governor Osbert Potter (Mapp's running mate) and I see our role as being ultimately responsible for all local government operations and we have never shirked that responsibility. It's our job to ensure services are delivered to the people of this territory. While we took over a broke and – in many respects – broken government, we have methodically worked to resolve long-standing problems in every agency. We have much more work ahead, but there is no question that we have made significant progress.
2 – Adlah "Foncie" Donastorg
Mr. Donastorg did not supply answers to What The Candidates Say questions.
3 – Soraya Diase Coffelt
Crime: Our V.I. FIRST plan establishes the foundation for all growth on strengthening our education system. Literacy must be a key component in education, with each child reading to grade level. When a child falls behind, remedial assistance will be given to bring that child up to grade level. The importance of literacy must be brought to the awareness of the community, including parents.
In addition to making sure that each child reads to grade level, we will expand the career and technical skills classes offered in schools, beginning with middle school. As a judge, Soraya observed that many students begin dropping out of school from middle school and then get involved with crime and drugs. It is critical that we give our children hope by helping them learn skills based on their gifts and aptitudes. We should assist them to learn the skills they need for a prosperous career and future.
Soraya has spoken often about our young men being in a crisis, because the education system has failed them. They lose interest in school because of the lack of direction and counseling. Many juveniles who came before her as a judge told her that they were not going to college so there was no need for them to stay in school. Therefore, school should offer two avenues for achievement – college preparation and career preparation through skills classes. A student should be able to make the decision in middle school as to which path of study the student wants to undertake. Also, testing results will assist in determining what are the 13 strong aptitudes of each student, to further guide the student in selecting a career.
Additionally, police officers need continued training and modern equipment to fight crime. More training is being offered now that the police department is under a federal consent decree requiring this training, so this is very promising.
Community policing is critical for the reduction in violent crime. Police officers should become more intimate with their communities and this will allow each community to regain trust in the officers. When a crime occurs, people will then trust the police and be more willing to come forward and assist in solving a crime.
Agencies: The job of the Governor's Office is to set the vision, provide the plan of action for the departments and agencies, and ensure that the plan is being carried out.
The Governor's Office will take the lead to organize teams of experts in each field to assist commissioners and other agency heads to assess what is happening in each area, cut the waste and misuse of the people's money, and plan for the future.
We will evaluate the leadership in each department and agency and they will earn their job based on expertise, and the ability to get the job done, not based on political party affiliation, cronyism or nepotism.
We will listen to the needs of each leader and provide the personnel, training and support infrastructure as needed, within reason.
Additionally, in regard to the rebuilding of our economy, we will establish a private-public steering committee with representation from the Legislature, as well as commissioners, government agencies, boards and the private sector to oversee the development and implementation of a plan. Input into the plan will be extensive, including primary market research.
The ultimate success of all plans will be the result of hard work and dedication of all government and private sector workers, as well as the individual efforts of all Virgin Islanders. As a united "one", we will transform the Virgin Islands from a place of hopelessness for many, to a thriving community for all.
4 – Janette Millin Young
Crime: As senator, I sponsored legislation that would allow a comprehensive analysis of crime in the Virgin Islands. It was crafted as a public health issue based on the extensive health issues that emerge from violent crimes. It was supported by the 32nd as a public health study rather than a task force. However, it will not require additional legislation for our administration to develop a responsive crime prevention program that seeks early intervention in pre-teens to address the "detached youth" problem. We will seek to expand vocational and technical training for those who are willing and able. We will suppress violent crime with the creation of a territorial drug unit to fight illicit drug trafficking. We will expand treatment programs for drug users to stop the cycle or addiction and crime. We will expand rehabilitation programs for the incarcerated population and seek their transformation into productive citizens. We will seek a "gang peace" or a ceasefire of neighborhood conflicts. We will equip and prepare the VIPD in gang violence and make sure that all cameras and vigilant devices are working properly.
Agencies: As chief executives, the governor and lieutenant governor are responsible for selecting the best qualified personnel to serve in senior leadership positions. It is our task to mobilize these talented leaders with a vision of transformation and progress. Our view is that the governor and lieutenant governor are most useful when they can inspire good governance through example and that their very lives serve as concrete frames of reference in humility, servant leadership, honesty, respectful communication and undying love for the people of the Virgin Islands. We will encourage a more responsive type of government to address the needs of our community.
5 – Albert Bryan
Crime: Violent crime in the territory is a symptom of the protracted failure of our education system and our weak economy. Over the course of several decades those factors have slowly created a social environment that perpetuates criminal behavior. I believe we must begin the long-term approach towards reversing those negative trends. It starts with investing in our people. I have identified strategies to help low-income families increase their household income and rise out of poverty. I believe a better-educated community is a more prosperous and safe community. That's why I am prepared to promote adult education, literacy, and skills training opportunities as part of an overall strategy for workforce readiness. I have a bold, but financially feasible, proposal to offer free college tuition for interested high school graduates. Additionally, we must rethink the role of our local prison. A greater effort must be made to enroll prisoners into adult education courses, online college courses, career and technical training, substance abuse counseling, and similar programs. The goal is to leave the men and women that have found themselves in the prison system better prepared to succeed in life once they are released. These steps end recidivism and lower our overall crime rate.
Agencies: Currently, there is little confidence that the Government of the Virgin Islands is capable of keeping the promises it makes to its workers, vendors, and taxpayers. I think it is critical that the government work towards regaining the trust of the people it serves. To achieve this, a Bryan/Roach Administration (running mate Sen. Tregenza Roach) will restructure government to promote accountability and transparency. I intend to begin the process of instilling a true performance-based management culture within the Government of the Virgin Islands. The government must focus on producing results that benefit the public and I am prepared to guide agencies in setting appropriate goals and objectives. The public should know what measures of performance the government is using and what progress is being made towards meeting targets. That way we can be held accountable. Establishment of a performance-based culture will go a long way in winning the public's trust.
6 – Moleto A. Smith Jr.
Crime: As the former deputy, interim and acting commissioner of V.I. Human Services Department, I know firsthand that you cannot underemphasize the strong relationship between violent crime, and poverty, the illegal drug trade and illegal guns in the territory. As an elected official, the Smith-Frederick Administration running mate Hubert Frederick) will implement a comprehensive approach to alleviate violent crime in the territory, focusing on the root causes of the problem. This approach encompasses (1) a law enforcement component, (2) crime prevention component focused on community-based intervention programs, and (3) a component focused on workforce development initiatives.
Specifically, the Smith-Frederick Administration's strategic approach to this matter includes the following:
– Implement a "Zero Tolerance Policy" on violent crimes, including gun violence, assault, domestic violence, and violence against elderly, women and children.
– Expand outcome-based prevention programs, with special focus on programs for young boys ages 8 to 18 years, through collaborations with faith-based organizations, community organizations, fraternities and sororities, and others, that promote critical thinking skills and character building through personal discipline, ethics and community service, among other attributes.
– Enhance data-driven policing techniques through the implementation of state-of-the art crime analytics computerization.
– Expand community-based policing by increased foot patrols in high density neighborhood sectors.
– Provide incentives for innovations that lead to sustainable positive outcomes.
Agencies: The role and responsibilities of the governor of the U.S. Virgin Islands are cited in Revised Organic Act, as revised in 1954 and subsequent. Consistent with these legal and fiduciary mandates, I see the my role as governor in overseeing government agencies as one of serving as (1) chief executive officer, (2) chief fiduciary steward of the public trust, and during times of disaster, as (3) commander-in-chief to ensure execution of disaster response and recovery operations.
In my role as chief executive officer, I will ensure that the strategic visions of the Smith-Frederick Administration are implemented on-time and on-budget, and that the desired government service outcomes are aligned with government operational processes.
The Smith-Frederick Administration will focus on the expanding and diversifying the economy while eliminating wasteful practices, and making government more business efficient through the appropriate use of technology. Priority areas will be the following:
1) Reform to the procurement of government goods and services to include de-decentralization of specific procurement activities from the Department of Property and Procurement to the user agency, while simultaneously increasing internal controls at the user agency level, along with the establishment of quality assurance oversight by a cognizant external entity within the GVI. The public posting, via a GVI website, of contract awards, terminations, debarment or suspension of vendors from federal and/or local government contracting, etc., will be implemented to increase public transparency.
2) Implementation of e-procurement as a baseline; along with the public posting of contract awards.
3) Streamlining of review and approval process of government contracts.
4) Through automated technology, implement internet-based process for application and approval process for company registrations, ie. application for trade names, articles of incorporation, articles of organization, etc., with the aim of providing approval of company or business registration within 24 hours to 48 hours.
5) Implement "cloud computing" models to reduce government-wide IT maintenance expense.
6) Identify and implement best practices for use of government owned and leased properties, to include energy consumption, and vehicle allocation and use.
7) Implement measurable customer service standards as a key performance indicator to be aligned with funding/budget requests for all government departments and agencies; this will include the requirement that each department and agency identify a designated ombudsman to specifically respond to and/or track to consumer concerns.
8) Implement a stable, accessible and affordable system of public transportation, to include inter-island transportation between each island, with specific emphasis on mass commuter transportation of individuals, equipment and goods to and from St. Croix.
9) A host of other strategic approaches to government operations reform that relate to common areas of government operations have been identified.
In summary, a comprehensive strategic approach has been developed to increase the efficiency and effectiveness of government and of government operations, which focuses on ensuring that desired government service outcomes are aligned with government operational processes.
As chief fiduciary steward of the public trust, I will ensure that government operates in a culture of transparency, accountability and responsiveness to the public and to oversight entities, including the federal government and other national and international stakeholders. The Smith-Frederick Administration will have zero-tolerance to public fraud and public corruption.
As commander in chief during times of disaster, I will ensure that all entities responsible for emergency management and response have a fully developed and exercised plan of action, and that these entities fully prepare the Virgin Islands communities in how the plan will be executed. Above all else, I will ensure that these entities and the citizenry, including the elderly and school aged children, foster and adopt a culture of readiness for "All Hazards at Any time."
7 – Warren Mosler
Crime: It's on my platform and includes expanded use of cameras, and opening the National Guard to all between the ages of 16 and 24 for those not in school or working full time. Additionally, my proposal for our educational system works to reduce violent crime as it automatically promotes parent involvement.
Agencies: As chief executive officer.