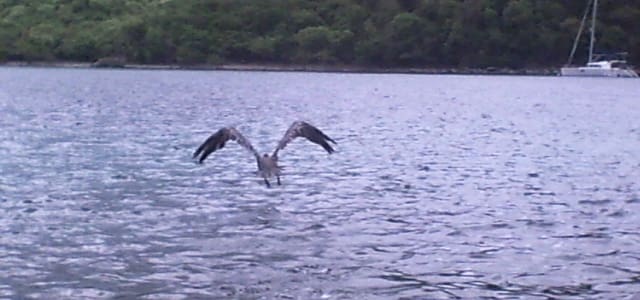 There are so many things to do in St. John, and as a local, you can enjoy everything St. John tourism has to offer at any time, any day of the week. But if crowds are overwhelming the island on a day you'd like to get out and explore, there are still ways that you can take a break from reality.
Regardless of the time of year or presence of crowds, we've put together a few of our favorite things to do in St. John for you to consider:
This tiny bay can only be accessed by boat, so crowds of tourists aren't likely to be around when you like visit. This stunning spot features a chair that's perfect for a mermaid or two, and the color of the water is out of this world. It's a great place to escape the ordinary and ignite your imagination.
Trunk Bay Beach
While this beach is extremely crowded in the winter months, it's worth a visit any time of the year. One of the world's most famous and most photographed beaches, Trunk Bay Beach is regularly voted one of the best beaches on the planet.
Lesser-Known Beaches
If a passenger ferry brings over a few too many tourists from St. Thomas, a great way to escape the crowds while still enjoying a day at the beach is to visit one of the island's lesser-known beaches. These include Frank Bay, Cinnamon Beach, and Jumbie Bay Beach.
Hike in Nature
No vacation (even if it's one spent at home) is complete without some time in nature. Ram's Head Trail and Johnny Horn Trail are exceptional paths to explore and offer stunning views. Francis Bay Trail is a wonderful place to go birdwatching; you also might see land crabs and deer.
Whether your idea of enjoying St. John's tourism as a local includes hikes or time spent laying out on the beach, there are plenty of options for you to escape the monotony of the daily grind and enjoy your island like a tourist for a while.