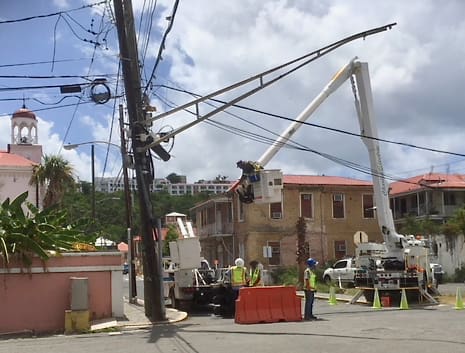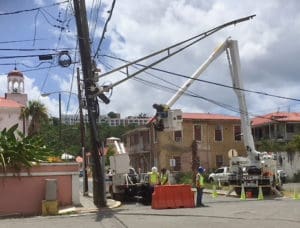 U.S. Virgin Islands Infrastructure Plan for Islands Improvements
The Virgin Islands Department of Public Works (DPW) has announced plans for a territory-wide infrastructure improvement program aimed at roadways, drainage, utilities, signage, lighting and traffic management controls. Various federal government sources will be funding these improvements at a cost estimated at $500 million, which will be completed over the next 5-10 years.
The program will be initiated by a phased release of projects, the first two being the roadway improvements to the Route 75 (Northside Highway) in Christiansted, St. Croix and Donoe Bypass, St. Thomas. The projects will be required to comply with Federal Design-Build procedures and underlying laws (23 CFR Parts 630, 635 and 636) and will be a single step procurement with proposal's due by the end of November 2018.
Route 75, Northside Highway Improvements in Christiansted, St. Croix
The Route 75 – Northside Highway Design-Build Project is an estimated $20 million expansion project that will include the design and construction of all drainage, utilities, permitting, structures, signage and pavement markings, signalization, lighting, landscaping, roadway, retaining walls and traffic management associated with the project. The project is approximately 8 miles long starting at the intersection of Containment Road/King Street/ and Route 75 in Christiansted and progressing westward along Route 75 to intersection of Highway 74 and Route 75 (the 5-point interchange) continuing westward to East Airport Road.
Donoe Bypass Highway Improvements on St. Thomas
The Donoe Bypass Design-Build Project, estimated at $10 million, is a two-lane arterial roadway located on St. Thomas. The project proposes to rehabilitate the current roadway surface, address insufficient lane widths, add sidewalks, associated drainage and utilities, and improve the intersection with Weymouth Rhymer Highway. The project is approximately two miles long.
Contractor Design-Build Industry Day on October 10
A Contractor Industry Day is scheduled for 10 a.m., Wednesday, Oct. 10, at 12 Main Princess Road., St. Croix, where further information will be provided to those attending. A site tour will be available and questions pertaining to the project will be addressed at that time. Please contact Highway Program Manager Jomo McClean, USVI Department of Public Works for additional information at 776-4844.
RSVP at DesignBuild@wittobriens.com if attending Industry Day or to submit interest in receiving the presentation.