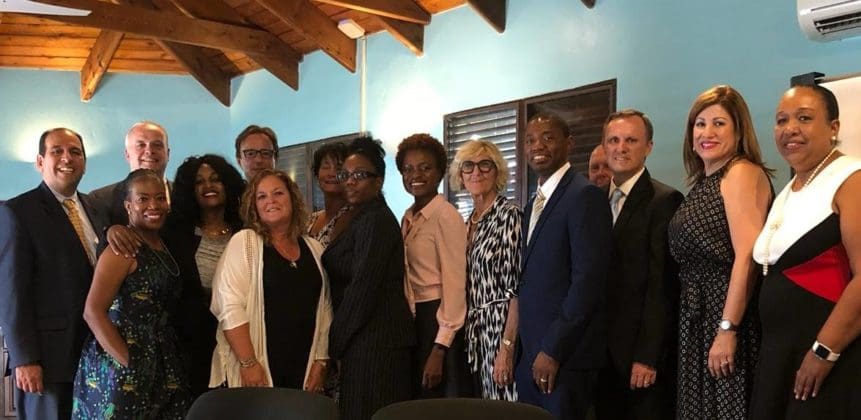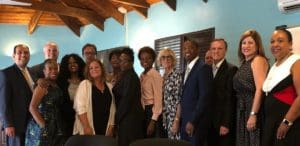 The U.S. Small Business Administration (SBA) has graduated nine companies from its Emerging Leaders program in the U.S. Virgin Islands, completing the second cycle of the training series offered to small business entrepreneurs in the territory.
"The Emerging Leaders training series was designed to serve as a catalyst to help expand opportunities for established small businesses in underserved communities because government statistics confirm that underserved small businesses are the engines of sustained economic growth and job creation," said SBA District Director Yvette T. Collazo.
"Today, we celebrate the hard work and dedication of nine entrepreneurs who are committed to continue growing their companies and to fostering the Virgin Islands economy."
The following companies and entrepreneurs completed the program successfully: Sherry Compton, Better Life LLC; Dana Stedman-Henry, Jaydee's Cleaning Services; Leslie-Ann Williams, Healing Wings International; Honnie Edwards, Calabash Real Estate LLC; Jerry Smith, Therapy Works LLC; Susan Lysaght, BC Supplies Inc.; Jan Tawakol, Plessen Healthcare LLC; Emily Weston, Lyric Sails and Boats & Bars LLC; and Regina Flippin, Urban Foot Care Center.
Since inception, the SBA's Emerging Leaders program has trained over 5,000 small business owners, creating over 6,500 jobs, generating over $300 million in new financing, and securing over $3.16 billion in government contracts.
The initiative delivers entrepreneurship education and training focused on small, poised-for-growth companies that are potential job creators. Over the past six months, participants worked with course facilitator Raquel John-Baptiste, mentors, guest experts and their peers, to successfully exit the program with a three-year strategic growth action plan for their businesses.
Emerging Leaders cosponsors in the V.I. this year were: Virgin Islands Small Business Development Center and Banco Popular de Puerto Rico.
To learn more about the Emerging Leaders program, visit www.sba.gov/emergingleaders.