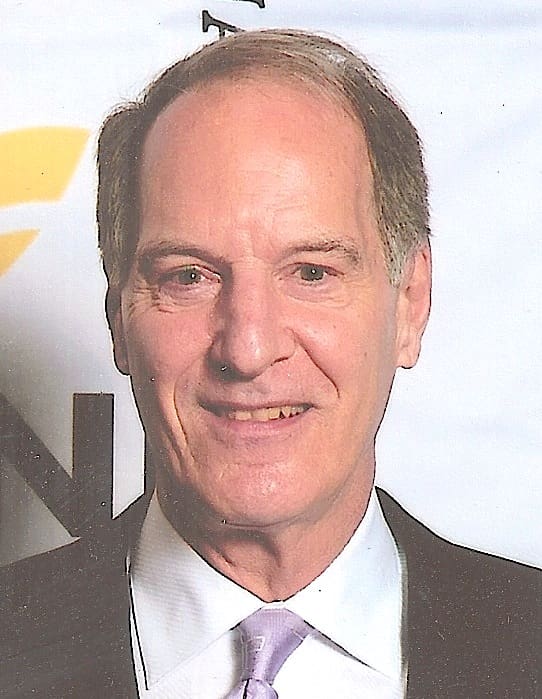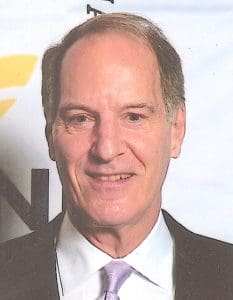 These days, it is fashionable to refer to some system or policy as being "broken." Once something is defined as "broken," there is a call for "comprehensive reform," which mostly doesn't happen, and the prevailing cynicism is reinforced.
Even worse, over time, Tolstoy's warning in Anna Karenina is validated: "There are no conditions to which a person cannot grow accustomed, especially if he sees everyone around him lives in the same way."
Public education in the United States, especially in areas – urban and rural – with high levels of poverty is largely seen as being "broken." And, despite claims to the contrary, we have gotten accustomed to it.
So let's start with a basic assumption: In places with high levels of poverty, including the U.S. Virgin Islands, many kids come from troubled families. One response is to say that the schools can't replace failing, or, in some cases, non-existent parents. To that, one can say, and often does, "You may be right." Case closed. An alternative response is that, in these circumstances, there is a public responsibility to do our best to perform those functions and provide services that fill the gaps when there is are no other choices.
Getting beyond this hurdle is a prerequisite. It means saying that these young people do count, and that it will take significant investments in their futures to make a difference. Those investments will take the form of real dollars and a willingness to engage in real change, both of which will take the territory well outside its comfort zone.
Remaining in the comfort zone will almost certainly have a range of bad consequences. The most important of these consequences is that the life chances of large numbers of young Virgin Islanders are blunted, along with other impacts that negatively ripple through society in numerous ways.
Decade after decade, educational and political leaders in the territory have promised "reforms," the results of which will be seen at some point in the distant future. Five years out, seven years out. Enough time for two things to happen: first, the promises will have been largely forgotten, and, second, the person making the promise will most likely be gone, and someone else will be left holding the bag.
Why doesn't change occur? The simple answer is that, on the hierarchy of needs that defines what a school system does, the needs of students are nowhere near the top. At the top are the job security of all local incumbents and the political needs of those in office at the time. In this regard, the Virgin Islands is in bad company with many school districts on the mainland, which also resist change for the same set of reasons.
Over time, these two priorities become accepted as "just the way things are here." Then, as elsewhere, the most important group, outstanding teachers, throw in the towel and leave. They become an important part of a pernicious brain drain. Or, maybe even worse, they throw in the towel and don't leave, becoming part of a culture of pessimism and of the forces that block all positive change.
Then there are the demographics. Instead of seeing the multiple needs of these young people as a difficult challenge, their life situations are used as an excuse and as a justification for maintaining the status quo. The "We're doing the best we can/look at what we're up against" argument.
From a distance, it seems that these systemic deficiencies have become even more widely accepted in the wake of the fiscal crisis and the recent natural disasters. God knows, there are legitimate points to be made here. These hugely destructive events would have caused disruption anywhere, but, in an effective system, those disruptions would have been less long lasting. And anyone who minimizes the challenges that teachers face hasn't been in a classroom.
Time. There is the inescapable reality of time; kids time. Emergency measures can be taken to make sure that a second grader doesn't get to eighth grade without ever being in a high-quality, healthy and engaging classroom. Five years, a short time span for "reform," a lifetime in kids time.
Outrage is light work, and anger is not a strategy. But they are starting points, and there should be a reservoir of both about the ways in which Virgin Island youngsters, especially those with the least, are shortchanged from an early age.
Here is a template for a strategy.
Describe a clear vision in which education in the territory is essentially a cradle to grave activity. Work to make the Virgin Islands a model to be emulated elsewhere. Invest in – and insist upon – high quality pre-school, primary and secondary, alternative and after-school and out-of-school program, and post-secondary and adult learning that are magnets for lifelong learners and a whole range of inter-generational activities. Think about the public library as a critical institution for every age group in society and make an investment in them as centerpieces of community life. Think about this vision in practice and you have thought about a far different and far better place.
Which brings us to a central question: money. Those in authority will say that they are doing the best they can with scarce resources. That is not true, but, at the same time, to build a successful educational system will take more money than is currently being spent. The big challenge will be to find chunks of money for the full range of educational programs and services, while, at the same time, making certain that it is used wisely.
It is a tall order, but the futures of a lot of young Virgin Islanders, some not yet born, rides on bridging this gap. As, in many ways, does the future of the territory.
Frank Schneiger was executive director of the Federal Region II Children's Resource Center, which trained a generation of V.I. children's services workers. He subsequently founded the St. Thomas/St. John Youth MultiService Center. In the past two decades, he has served as planning consultant for a range of Virgin Islands organizations and has been a columnist for the Virgin Islands Source. He is the author of two books, "The Arc," under the pen name of Roberto Vincent, and "The Purge: The Future As History in the Age of Trump," available on Amazon.