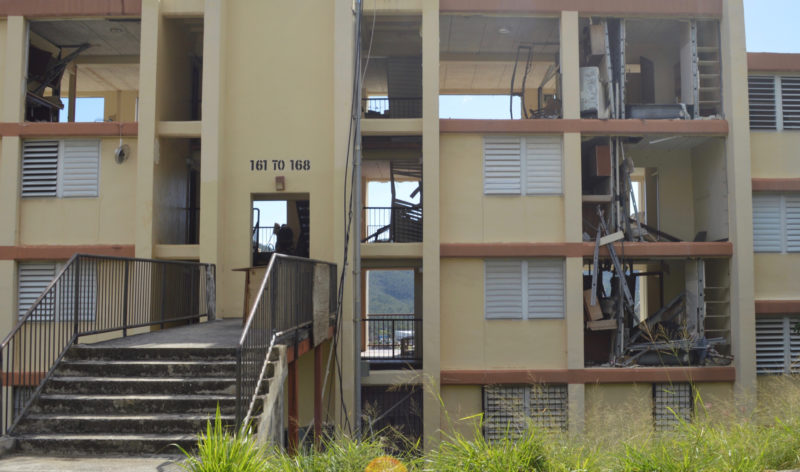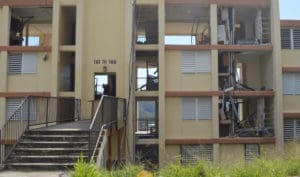 In the 1983 film, "Local Hero," the Houston-based corporate giant Knox Oil sends Macyntire, an aspiring big shot, to buy Ferness, a town in coastal Scotland. Knox wants to build a giant refinery there. Mac doesn't want to go but soon after his arrival in Ferness he becomes enchanted by the town, its eccentric people, the spectacularly beautiful coast and the night sky.
To Mac's great surprise, the townspeople are eager to sell and when they seem to agree on terms there is a big celebration. Everyone is happy except Mac. He wonders how can they give this up for money and a refinery that will destroy it all. Seeing his sadness, Victor, a regular visitor to Ferness, tells the disconsolate Macyntire "Mac, you can't eat scenery."
Warren Smith, the head of the Caribbean Development Bank, recently said "For centuries, the struggle of the Caribbean has been about survival in trying times." For visitors, taken by the overwhelming beauty of the region, this is often a difficult message to grasp. But as Victor said, "Mac, you can't eat scenery."
Poverty and inequality have been hallmarks of human life for time immemorial. However, in the past century real advances have been made, especially in what is known as the industrial world. But this progress has not gone in a straight line and in our new gilded age things are again moving in the wrong direction. Even with improved economic growth, the benefits of that growth are not being shared.  In our times a rising tide lifts all yachts. Inequality continues to grow and poverty to become more entrenched and inter-generational.
It is a challenge to put U.S. Virgin Islands poverty and inequality into a framework of place and time, but it is important to try. First, as an American territory in a historically poor region, the USVI would seem to have certain advantages. Being part of the richest country on earth, one that until recently had a functioning social safety net, is a real plus.
Or it should be. In a recent survey of child wellbeing and poverty the United States ranked 36, right down there with Russia. And as pension systems erode and collapse and Social Security, Medicaid and Medicare are targeted by the reactionary right, the picture for older Americans doesn't look too bright either.
A big challenge in looking at this picture is finding the proverbial light at the end of the tunnel. Here, a pause might be useful. One reader of a previous "Facing Reality" column commented that writing this stuff is all well and good, but nothing is going to change. He or she may be right but one thing is quite certain. Basically, if you believe it's hopeless it will be. Then there is the mirror of pessimism, false optimism or "let's look on the bright side," which in the continental United States and the U.S. Virgin Islands often takes the form of grandiosity and usually, after reality bites, becomes the path to pessimism.
Now that we have eliminated optimism and pessimism, what's left? The best alternative is a sense of hope and leaps of faith that doing the right things will produce good outcomes, even though we know that there are no guarantees. In the case of the Virgin Islands, current trends are mostly in a negative direction: a reactionary and racist national government, climate change implications that are most threatening for the region and its poorest people, a tourism dependent economy, and a weak and financially strapped local government that is not very good at managing or implementing change.
That being said, the action agenda for reducing poverty and inequality in the territory is actually fairly clear. The problem is that the effective remedies are all in areas of weakness: it is not clear where the money to do these things will come from and that the federal government increasingly looks like a threat rather than a source of help. Those are realities.
At the heart of the matter is the need implement a package of things that need to be done under any circumstance. Not a single thing on this list is new but that doesn't mean they are not the core issues. If "we all know that," why don't they get done?
For starters, without putting too fine a point on it, the single greatest need of most poor people is money.
Beyond money, the list includes the most basic items: early intervention to support children in poor or broken families; a firm rejection of the notion that poverty and violence go together; dramatic improvements in school performance, including early childhood education, rewarding good teachers and getting bad ones out of the classroom; after-school programs that provide a path to successful adulthood, including reinventing some version of the comprehensive services that the old Youth MultiService Center provided; and inter-generational programs that engage older Virgin Islanders and can focus on building the infrastructure needed to thrive in an era of climate change.
Big agenda, right? Can't be done, right? Maybe the first step, the most important prerequisite to long-term success is addressing the norms of pessimism and "nothing is going to change." Look at it this way, Virgin Islanders are already a step ahead of their mainland compatriots: they understand that "you can't eat scenery." Things are going to change. The only question is who will control that change, and whether poor Virgin Islanders are included in the equation.
Next "Facing Reality": Social Cohesion and Community Peace
The Virgin Islands is a small place facing big challenges. If we look for the "tool kit" to address these challenges, what are the must useful tools? It's likely that the single most important one will be a sense of social cohesion, of the power of trust-based and peaceful communities to work pull together to meet these major issues. The Virgin Islands has always stood out for the range and strength of its community organizations. A major problem has been that too few people have been spread too thin. In the future, it is quite certain that a key to success will be to expand that pool of community unifiers and builders and equip them with the systems needed to manage basic changes and to build the communities that people want to live in.
As executive director of the Federal Region II Children's Resource Center, Frank's organization trained a generation of VI children's services workers.  He subsequently founded the St. Thomas/St. John Youth MultiService Center. In the past two decades, he has served as planning consultant numerous U.S. Virgin Islands organizations and has been a columnist for the V.I. Source.  He is the author of two books: "The Arc," under the pen name of Roberto Vincent, and "The Purge: The Future As History in the Age of Trump," available on Amazon books.