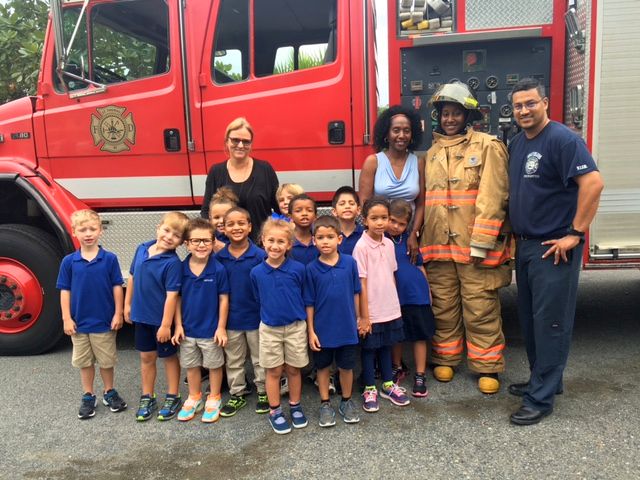 Toddlers, ELC (Pre-K through K) students and first grade classes from the Antilles School celebrated Fire Prevention Week, Oct. 9-14, on Wednesday with a visit from Virgin Islands Fire Services officials. Firefighters Diego Lima, Patricia Benjamin and Sharifa Malone joined corporals Jeffrey Joseph, Edwin Danet and Jeffrey Sibilly on campus to talk about the features of a fire truck, what to do in a fire and how firefighters help save lives.
Firefighter Malone put on each piece of her personal protective equipment, what firefighters wear in a fire, and encouraged students not to be scared by her suit.
"We are here to help you," Firefighter Lima said. "If a fire occurs and you see someone dressed like this, please know that they are there to help keep you safe."
Students also got to climb into the fire truck and speak with firefighters about the sights and sounds of the vehicle — like the horn!