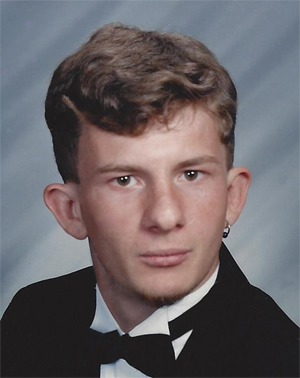 Nicholas "Nick" Carney Mankiewicz, 32, a Ft. Myers, Fla. resident since 1998, formerly of Naples, Fla. and North Carolina, passed away Friday, March 18, in LaBelle, Fla. He was born Feb. 1, 1984, on St. Thomas, U.S.V.I.
Nick was of the Catholic faith. He was the most generous and kind person we know. He was always the first person to volunteer his time to help his friends and family. Nick was his niece and nephew's first babysitter and best friend. Kat and TJ loved him dearly. He was able to meet most of his cousins over the past year when we all traveled to Massachusetts.
Nicks smile always shined through his constant frustration and anguish that was caused by his learning disabilities and speech impediment. He finished high school in 2003. He attended the Edison Center at Fort Myers High School. He also earned a welder certificate from Fort Myers Technical College.
Nick enjoyed participating in BMX Racing, wake-boarding and was a good pool and poker player.
He is survived by his loving parents: Gary and Patricia Mankiewicz of Ft. Myers; two loving sisters: Nora Perretta (Jason) of Ft. Myers and Nadine Notte (David) of Cape Coral; a niece, Kathryn "Kat" Elizabeth; a nephew, Thomas "TJ" Jason; as well as numerous aunts, uncles and cousins.
A Memorial Service will be held at 11a.m., Friday, April 1, with a greeting an hour beforehand at Mullins Memorial, 3654 Palm Beach Blvd., Ft. Myers, FL 33916.
In lieu of flowers, a Memorial Contributions Web site has been set up in memory of Nick, https://pages.giveforward.com/remembrance/page-4lrhkr6/ This is a fund to donate to the Special Olympics in his name. Nick was a participant in the Special Olympics and held them near and dear to his heart.