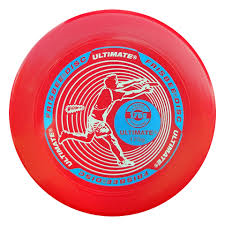 Ultimate Frisbee, or simply "ultimate," began independently on each island, beginning with organized pickup games on St. Croix and St. John in the early 1990s. St. Thomas began holding regular weekly games in 2013.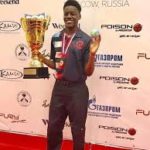 Virgin Islander Mahkeal Parris, 16 years-old, is the winner of the 2018 World Junior 9-Ball Championships held recently in Moscow, Russia.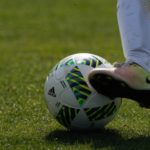 These are the results of Week Six of the U.S. Virgin Islands Soccer Association Games that ended Nov. 25. Week Seven games are scheduled.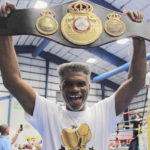 Three-time world boxing champion Julian "The Hawk" Jackson reacted with characteristic humility this weekend when he was elected to the International Boxing Hall of Fame.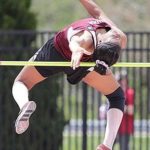 Yashira Rhymer-Stuart broke the V.I. National Record in the high jump for first place at the Indianapolis Winter Break Meet with a leap of 1.76m.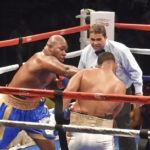 It was less than two weeks ago that V.I. heavyweight boxer Clayton Laurent, Jr. received word of a potential fight in Puerto Rico. Wednesday, the 28-year old boarded a plane and prayed that he would be returning home to celebrate his third professional win.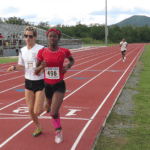 The meet was open to all age groups and included odd distances as it is early into the season with the focus on skill building. Nonetheless, a number of meet records were established.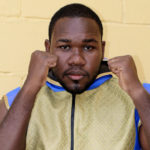 V.I. heavyweight boxer Clayton Laurent Jr. will return to the ring Friday when he fights Kenny Cruz Carasquillo Friday in Truillo Alto, Puerto Rico, in four, three-minute rounds.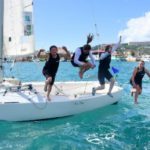 France's Pauline Courtois and her Match in Pink by Normandy Elite Team of Maëlenn Lemaître, Louise Acker and Sophie Faguet placed first at the 2018 Women's International Match Racing Series Finale, hosted at the Carlos Aguilar Match Race.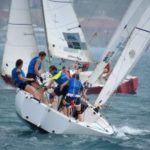 There are four teams – Sweden's Johanna Bergqvist and Anna Östling, the Netherland's Renee Groeneveld and France's Pauline Courtois – left at the top of the leaderboard