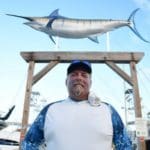 A trio of blue marlin releases put Sodium in first place on the scoreboard after the first day of fishing in the 54th July Open Billfish Tournament.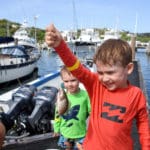 Eli Hume shouted out excitedly, 'I got it, I got it' as he pulled the finger-long yellow tail snapper hooked at the end of his baited hand line out of the water and into his bucket. Hume beamed a broad smile at his parents, then ran up to the scales to have his fish weighed.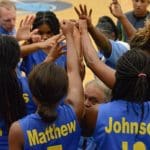 St. Thomas, will host the 2017 Women's Centrobasket Championship, from July 12-16, the International Basketball Federation in the Americas announced this week. The tournament will feature the national teams from the Bahamas, Guatemala, Jamaica, Mexico, Puerto Rico and the Virgin Islands.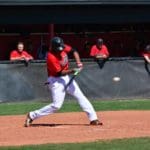 Jamori Blash left St. Thomas Thursday, taking the next step in his career. Drafted June 14 in the 23rd round of the Major League Baseball draft by the Washington Nationals, the 21 year-old Blash is off to show his new team what he's made of.
For the past two years, the V.I. Sports Training Academy's youth tackle football league for middle schoolers has been working out its kinks, but...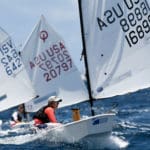 Mitchell Callahan, 14 years old. was in a sweet spot heading into the third and final day of racing at the 25th International Optimist Regatta (IOR).
The banquet recognizes student-athletes at the elementary, junior high and high school levels.
The USVI Soccer Association Boys' U-15 National Team will participate in the 2017 CONCACAF Championship set for August. A training camp will be held June 16-18 at UVI.
The championships are one of a trio of events sailed this week out of the St. Thomas Yacht Club (STYC).
The St. Thomas Olympic Day Run (2.2 miles) took place on Sunday, June 11, at Magens Bay.