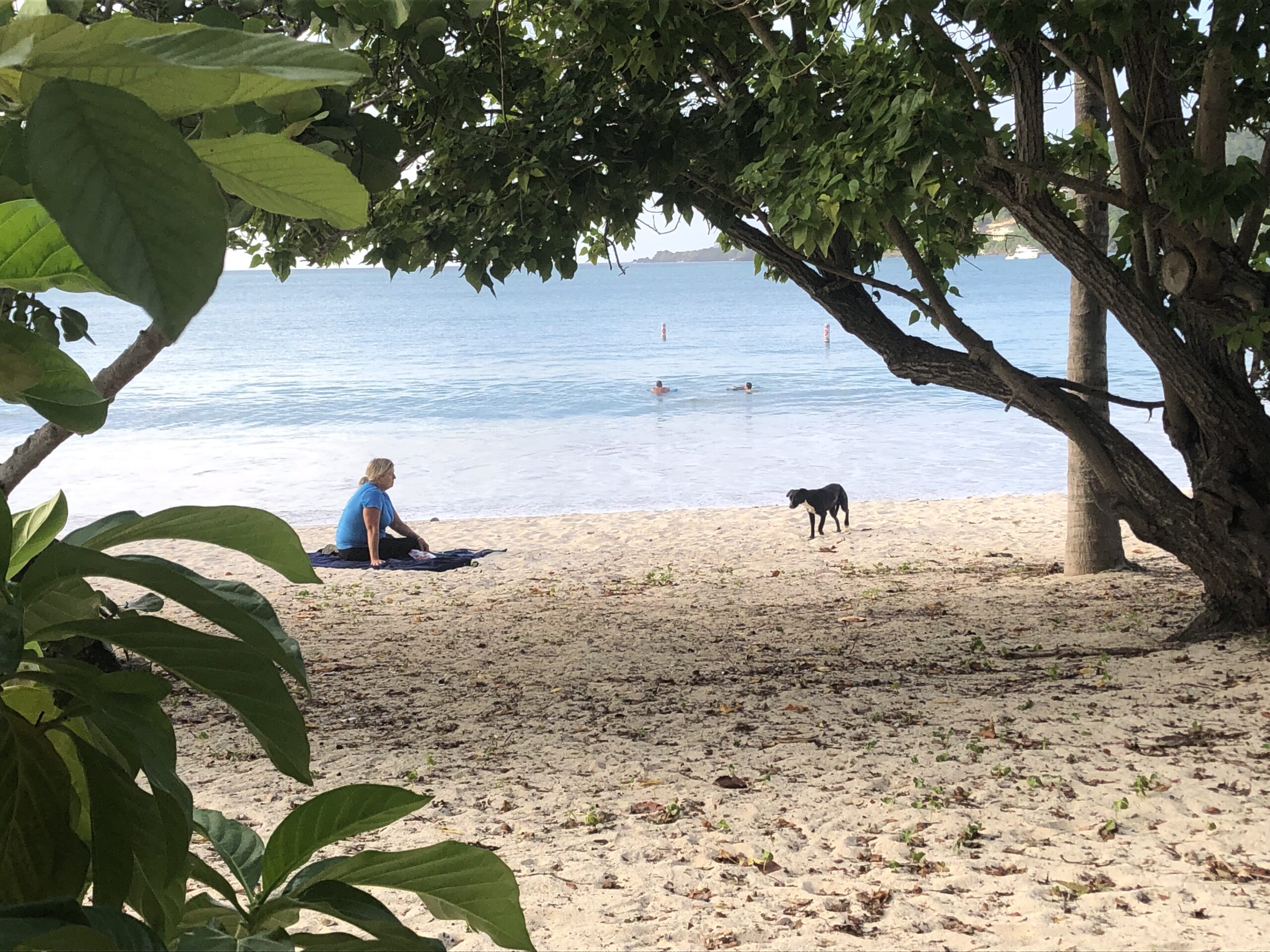 Beachgoers who enjoy early morning strolls or cool evening swims should take note that Magens Bay may open later, or close earlier, than usual on a few upcoming days as park management works to capture a pack of stray dogs that has sparked complaints and concern.
Magens Bay Authority Chairperson Barbara Petersen said Friday that her board colleagues and park staff are aware of the issue and are working to capture the dogs in concert with the Humane Society of St. Thomas.
"It's absolutely a problem we are aware of," said Petersen. "We are on it."
However, luring the dogs into cage traps has been easier said than done, she noted.
"Capturing the dogs has been challenging," said Petersen — a task made more difficult by a shortage of cages. The park is working with just two when they need 20, she said. "It's piecemeal."
Numbering at least eight, the dogs are wary of humans but not afraid to approach if they think there is food and have become aggressive in doing so, according to complaints to park staff in recent weeks. Petersen said they have also received calls from beachgoers who have reported being harassed by the dogs while just walking on the beach in the morning or evening.
The Source, for example, heard from a woman who said she was attacked by five dogs while on the beach around 5:45 p.m. on Nov. 6. Fortunately, the bite did not break the skin and she was left with a bruise.
"That becomes a safety issue," said Petersen.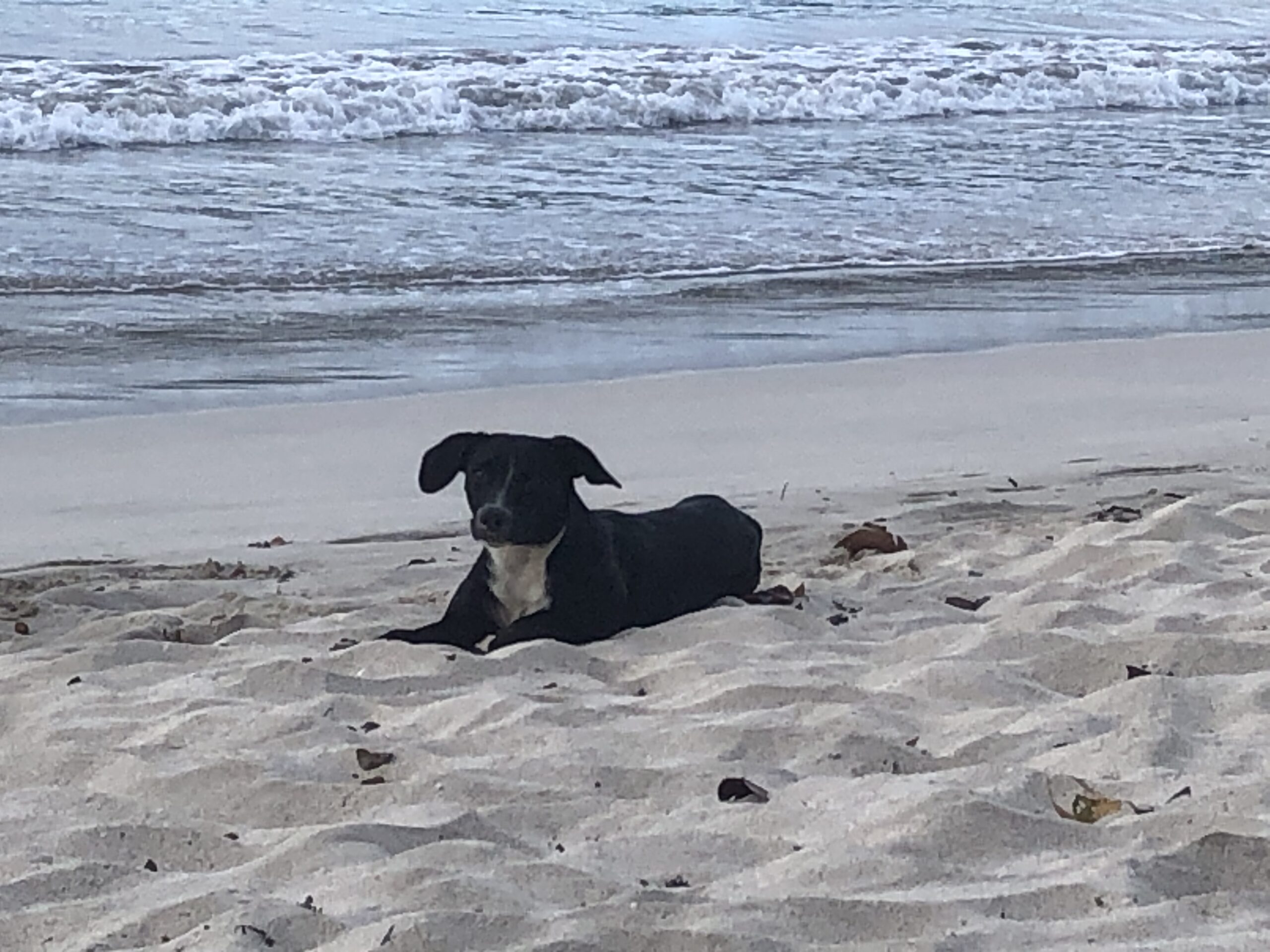 While the dogs mainly live in the arboretum and coconut grove areas of the park, said Petersen, they roam the entire property, particularly in the mornings and evenings, and come out when they see parties with food at the beach sheds.
Capturing them all is going to require opening later or closing earlier on a few days, with the dates to be determined, said Petersen. "We need to have the beach completely cleared," she said. The community will receive prior notice of any changes to the hours, she added.
Jen Dean, executive director of the Humane Society of St. Thomas, is working along with fellow staff to gain the trust of the dogs, which includes a recent litter, and asked that people not feed them.
"Please do not feed them or approach them," she said. "We need them to be nice and hungry" so they can be enticed by food. They are extremely wary, said Dean, who is certified in dog evaluations, but she has not found them to be aggressive.
She also asks that if beachgoers see the Humane Society rescuers at work — typically in the early morning and early evening, when the dogs are more active — that they not approach them as it scares the dogs and sets back any progress people are making to capture them.
"They're so smart," said Dean, who reported on Saturday that she has three of them close to eating out of her hand. It's imperative that they be captured so they can be spayed and neutered, otherwise, "the problem is going to perpetuate," she said.
The permanent solution is for people to stop abandoning their pets, which is how the current situation evolved, Petersen noted.
"People use Magens Bay as a dumping ground for their animals," she said.