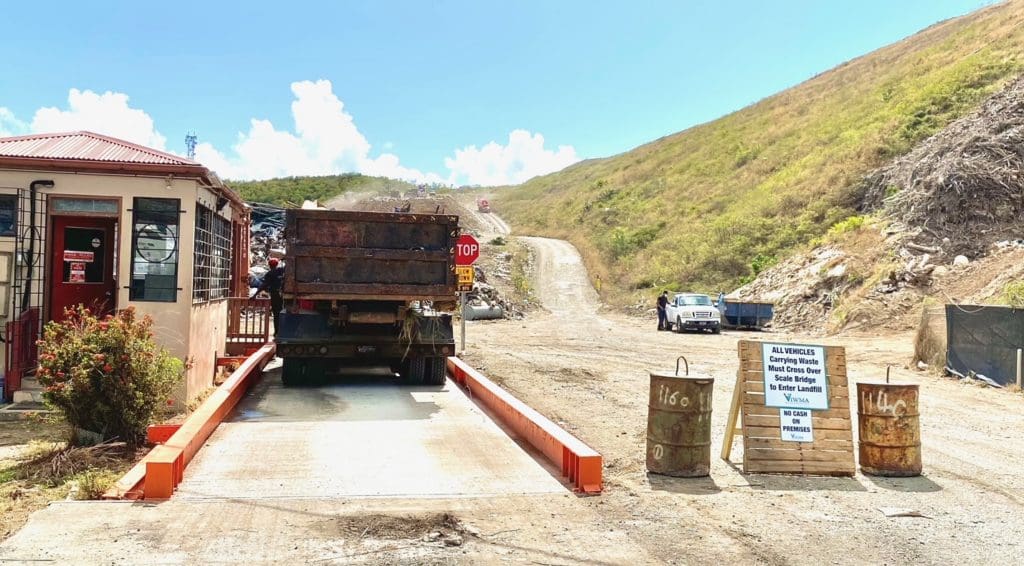 As promised last January, it will cost more for commercial haulers to dispose of waste at the territory's landfills come Jan. 1.
Commercial solid waste tipping fees are set to increase from $2.50 to $3.75 per cubic yard starting with the new year, the V.I. Waste Management Authority announced Monday.
Additional increases are planned over the following three years, for a rate of $5 in 2024, and $6.25 in 2025, before capping off at $7.50 in 2026, according to a fee schedule approved by the Public Services Commission in June 2021.
"The fees are mandated by the V.I. Public Services Commission and are assessed at solid waste facilities around the world to recover the cost of managing solid waste processing and disposal sites," the authority said in a press release. The fees are used to help pay for the cost of waste disposal such as operations, equipment purchases, and environmental monitoring costs, among other functions, it said.
However, the fees have long been a source of contention among haulers. May Adams Cornwall, then director of the authority, said at a Senate hearing in December 2011 that "it's clear we're going to have to impose fees." But her efforts faced opposition and no fee was implemented for years.
Finally implemented in 2016 by the Public Services Commission to help fund VIWMA, the fees were largely suspended since 2017 after a disagreement over how trash was measured at Anguilla — by weight — versus Bovoni — by volume — after its weigh-scale broke. Haulers stopped collecting garbage, the fee was put on hold, and then the twin hurricanes of September 2017 hit, leading to a massive emergency cleanup effort.
The fees were introduced once again in January 2022 and are now based on volume — cubic yards — and are assessed at the territory's three disposal facilities: the Anguilla Landfill on St.  Croix, the Bovoni Landfill on St. Thomas, and the Susannaberg Transfer Station on St. John.
The landfills have been under a federal consent decree since 2006 in the case of Anguilla, with a federal order to move the dump that is so close to the Henry E. Rohlsen Airport that birds pose a potentially fatal hazard to aircraft. Problems regarding the disposal of batteries, used oil and leachate at the Bovoni Landfill brought additional Environmental Protection Agency citations in 2010.
In all, the territory's waste management has been before the courts since 1984 — 20 years before VIWMA was created — concerning violations of the Clean Water Act.
For more information about the fees, contact Carlyn Lawrence, Territorial Scale House manager, at 340-642-9517, or the Division of Education and Communications Management at 340-513-4171 and communications@viwma.org.