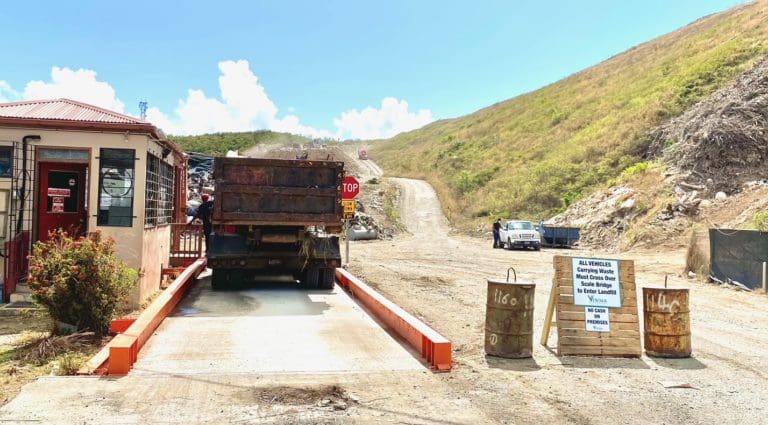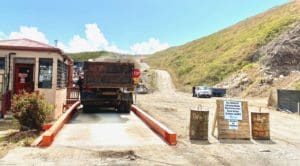 Tipping fees recently implemented by the V.I. Waste Management Authority will help to manage landfill expenses, among other things, but it won't help make the agency self-sustainable, WMA Executive Director Roger Merritt told senators this week while painting a clearer revenue picture in response to concerns about outstanding money owed to waste haulers.
Since it was split from Public Works more than a decade ago, Waste Management has been historically underfunded, though managed to get an extra $10 million in fiscal year 2021 after a supplemental budget request was partially funded by the Office of Management and Budget. Speaking to the Source Thursday, Merritt said while the initial request was for $30 million, tighter management of expenses has helped to pay off about $40 million to haulers since August of 2020, which includes another $15 million appropriated through the Legislature for Waste Management to pay off outstanding debts.
Combined with four to five million dollars saved here and there over the past year, Merritt said the agency is now caught up to within 45-days of payment, though there are two that are owed more than the rest and are working with WMA directly.
"With all that, there is now a significant difference in how we are addressing payments," Merritt said. During Thursday's Committee on Disaster Recovery and Infrastructure hearing, senators, in particular Sen. Genevieve Whittaker, said they had been contacted by haulers who were concerned about the tipping fee implementation since they were still owed money.
Meanwhile, Merritt said the fees, which were implemented for one day in 2017 before the territory was wracked by back-to-back Category 5 hurricanes, are generally much higher elsewhere and, therefore, can cover more operational expenses. What was approved again by the Public Services Commission in June 2021, however, is enough to help with landfill expenses – like groundwater surveillance – as stipulated by the agency's consent decrees, and, when landfills eventually close, to sustain costs associated with the continued monitoring they will need.
But, the fees – which are based on volume instead of tonnage – will start out low, beginning at $2.50 per cubic yard in the first year, then increase gradually to $3.75 in the second year, $5 in the third year and $6.25 in the fourth year before capping at $7.50 in the fifth year.
"The tipping fees are a start, but they won't alleviate our underfunded status," Merritt said, adding that the gradual increase allows WMA to get closer to the overall industry standard.