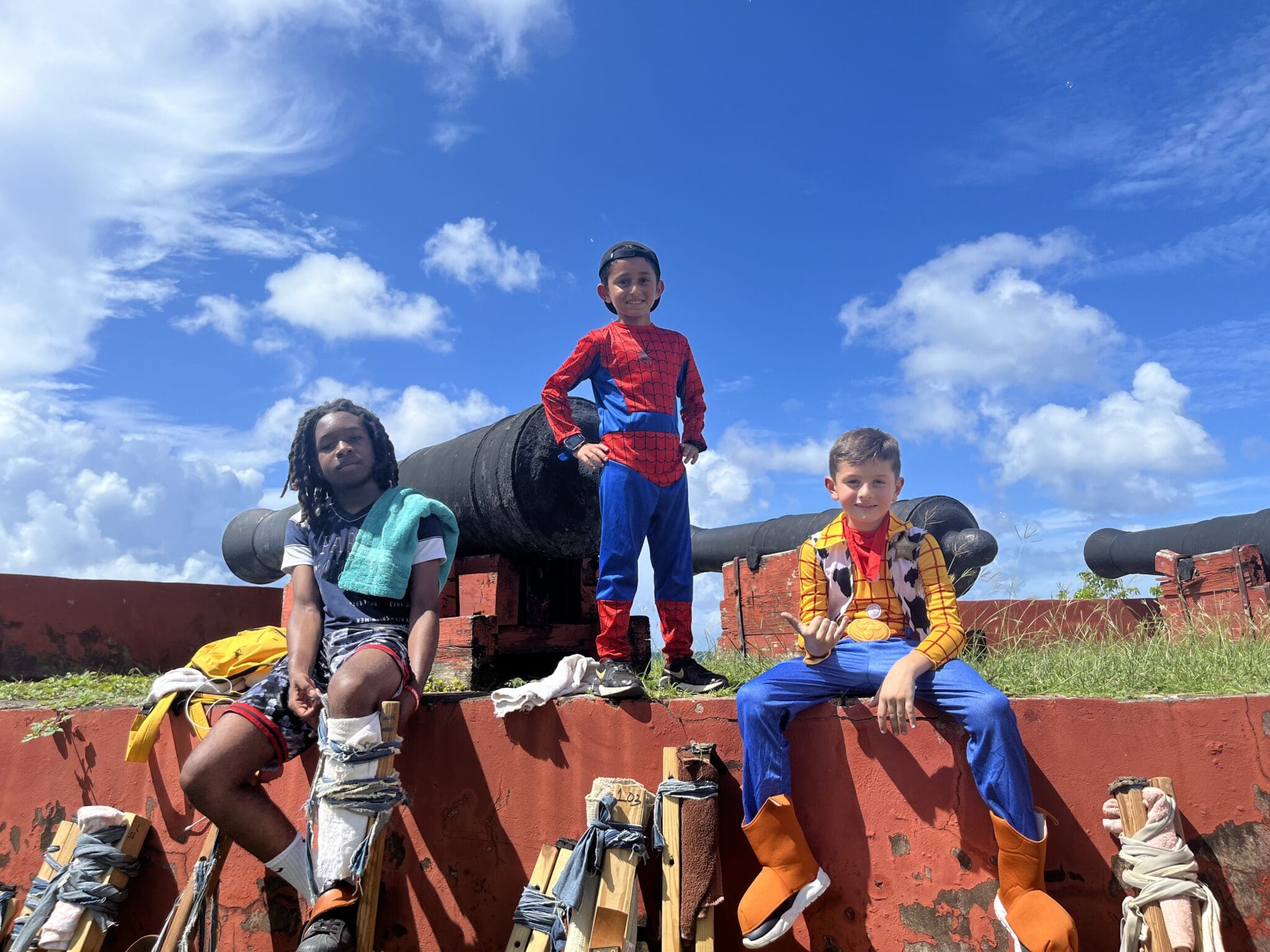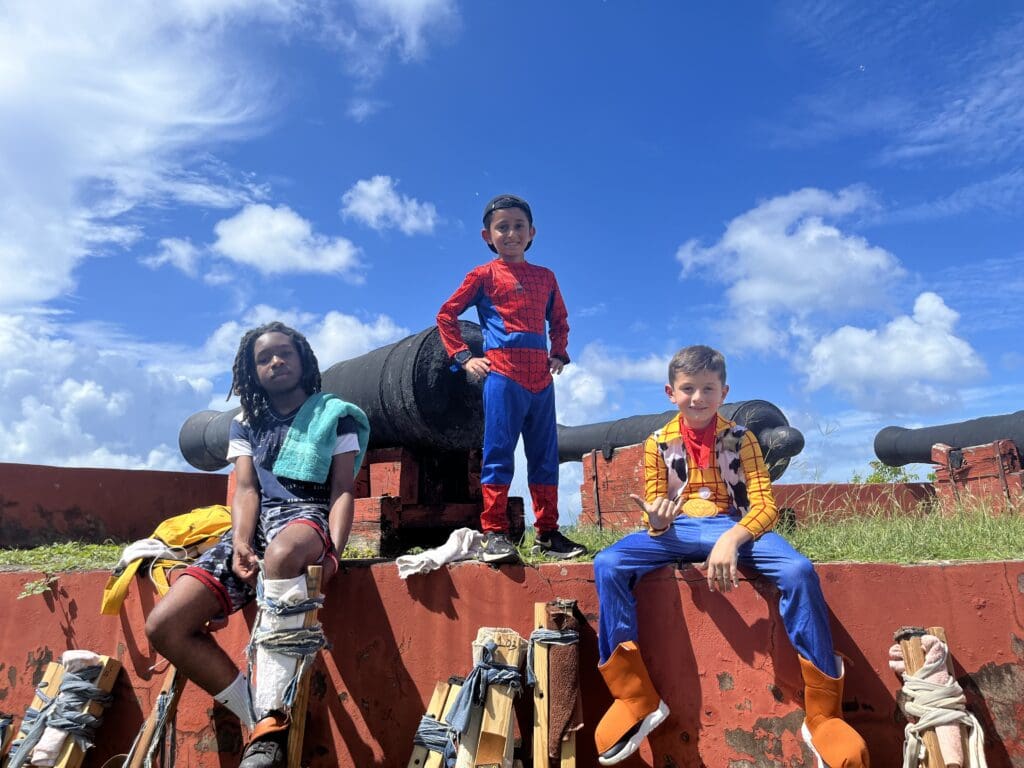 The V.I. Department of Natural Resources along with the St. Croix Children's Museum and The Guardians of Culture Moko Jumbies hosted Jumbies in the Fort on Saturday at Fort Frederik.
The free event welcomed more than 100 attendees who enjoyed an afternoon of special activities, including making slime, a scavenger hunt, making moko jumbies with beads, bubbles, Yoshea Daniel teaching basic steel pan and other fun for families. Some parents and children dressed up in Halloween costumes.
Board member and volunteer Ellie Hirsh said the children's museum usually does popups at other events such as the Agricultural Fair or Mango Melee, but the Jumbies in the Fort was their event. "This is a great space because we can really spread out," said Hirsh. As children played, they interacted and participated in activities in arts, science, technology, literature and of course fun. "We called it Jumbies in the Fort, and moko jumbies scare away evil spirits, and we wanted sort of a local twist on things for Halloween," Hirsh said.
Also, a part of the day was a workshop for students to educate attendees on jumbies. The V.I. Department of Natural Resources, Division of Libraries, Archives and Museums held a story time with special guest readers. The Territorial Director of Libraries, Archives and Museums Amy Parker De Sorbo said, "I wish we could do this at the fort every weekend." Also at the event, volunteers assisted participants to register for the library online.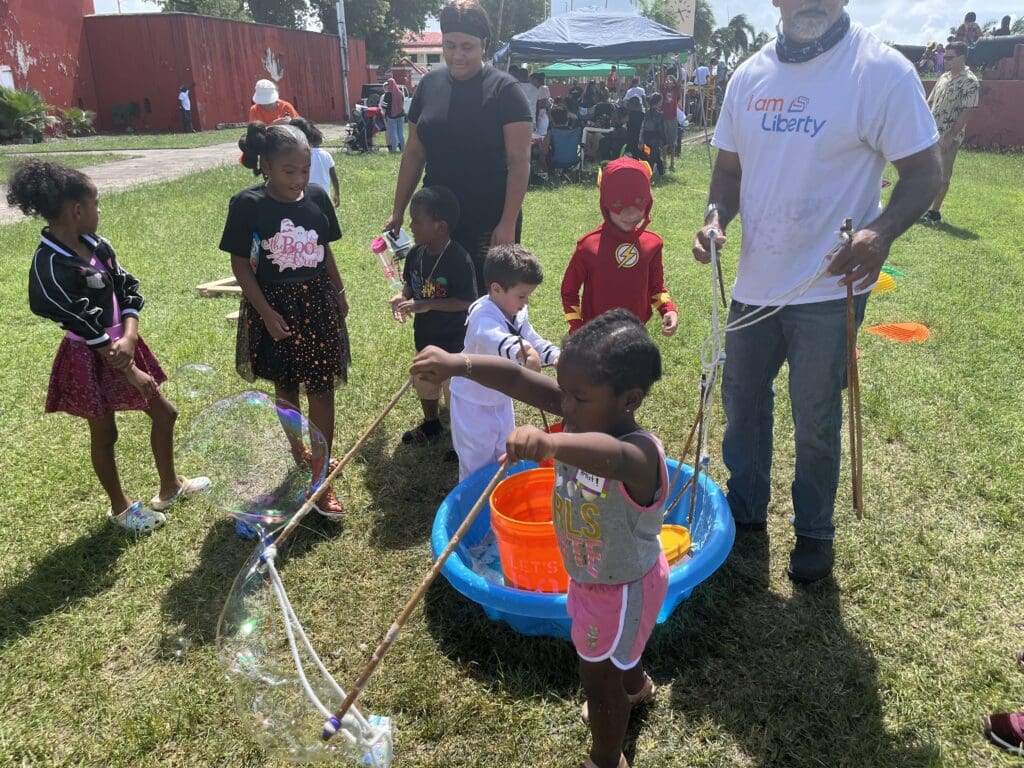 Hirsh said the goal of the St. Croix Children's Museum is to one day have its own space. The next free event will be on Nov. 19 called "An Attitude of Gratitude" and will once again be held at the Frederiksted fort.