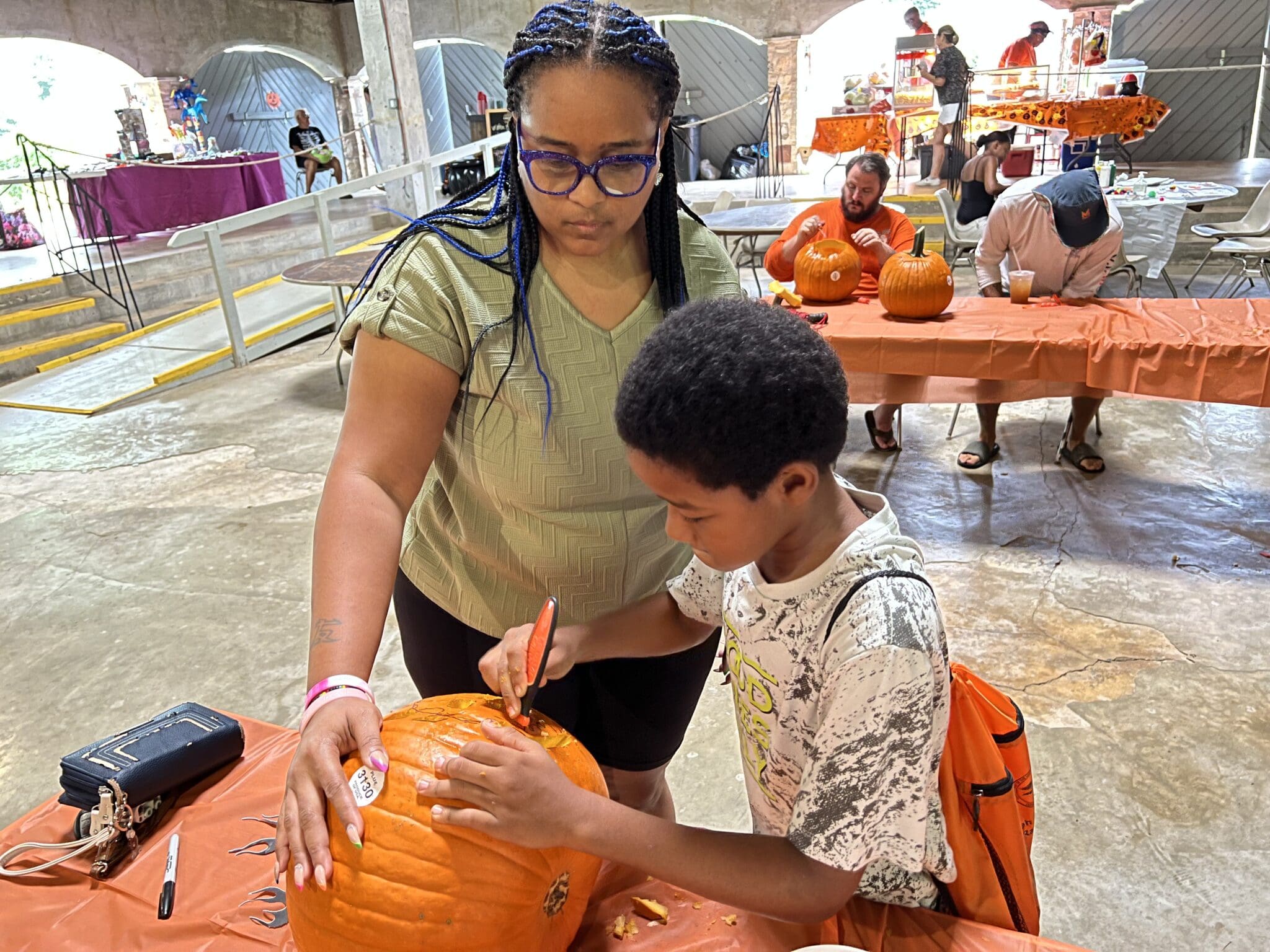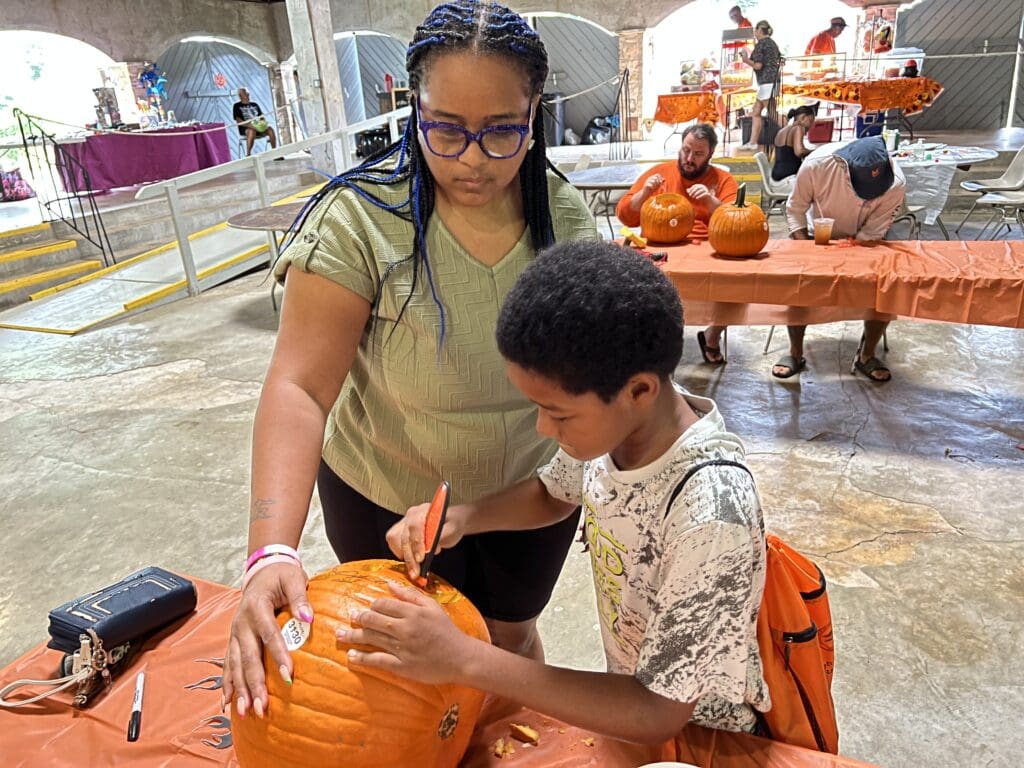 The sky was gray and rain came down, but throughout the St. George Village Botanical Garden on St. Croix ghosts, goblins, witches, and all manner of strange beings capered happily as they enjoyed the day.
Events at Goosebumps in the Garden on Sunday included trick or treating, pumpkin carving, and arts and crafts in the Great Hall. Food and craft venders offered a variety of wares for the fete. Adults and children alike enjoyed the pumpkin carving. Costumes were bright and fun with all ages dressed for the day. The day was a fundraiser for the SGVBG.
The event was sponsored by the Department of Tourism, Food Town and Caledonia Communications. Balloon decor was from Reliable Rentals and pumpkins were courtesy of Cost U Less.
According to Becca Hughson, director of Administration, Development, Marketing and Events, "I think we raised over $2,000. It was a huge success, everyone seemed to be in high spirits, even with the rain. It is truly such a pleasure to invite the children of our community out for a day of fun and celebration! SGVBG is looking for volunteer tour guides for the upcoming tourist season. We're about to launch a social media campaign looking for volunteers."
SGVBG contact info:
Phone: (340) 692-2874