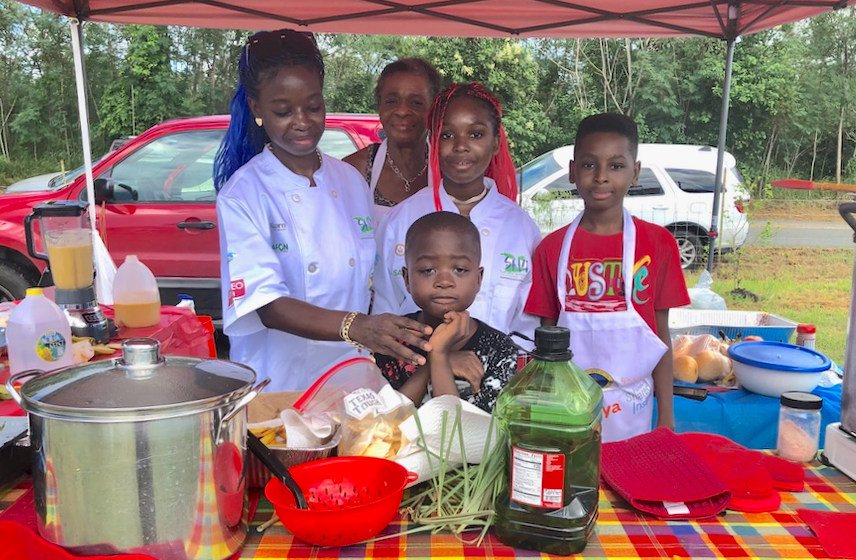 After a brief downpour midday Saturday, chefs and cooks went back to work, some using coal pots and fire pits, to compete in the fifth annual Bush Cook/Chef Cook competition at Sejah Farm on St. Croix.
According to Yvette Browne, co-owner of Sejah Farm, there were 25 competitors who were provided with protein — goat, chicken or fish — to prepare at the farm and serve to guests. There were cash prizes for the top three chefs, and the coveted "bragging rights" — people's choice winner — won $800.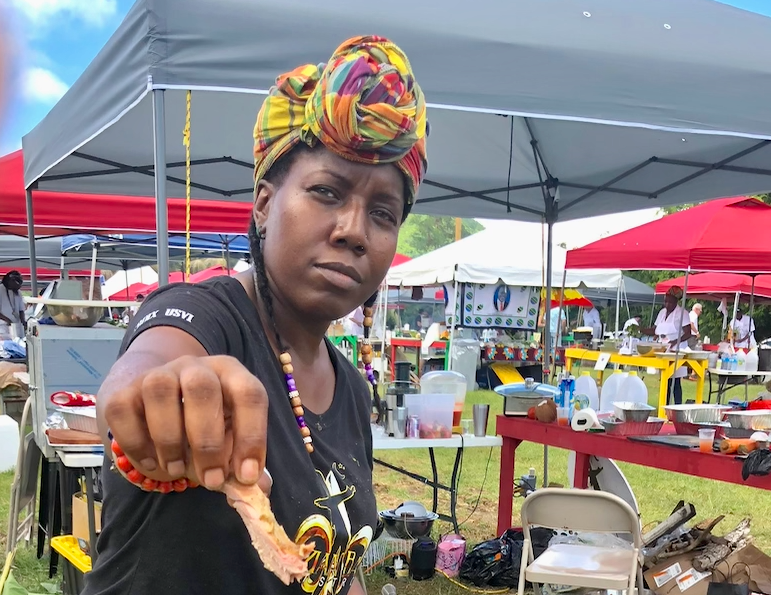 Before the gate opened at 1 p.m., the air was filled with mouth-watering odors of barbecue, stewed and roasted meats and pots of vegetables bubbled at each booth.
Although the event was a competition, the chefs interacted happily with each other and the public, with everyone clearly enjoying the afternoon. Most voiced their support of the farming community and the use of fresh ingredients as reasons for their participation.
The goal of Foodies Without Borders, a non-profit based in Massachusetts, is to empower younger generations and underprivileged communities in Kenya with sustainable farming and culinary arts. Chef Anthony Njigva learned of the event through connections at the University of the Virgin Islands. He said he already is looking for a reason to return to St. Croix with his program.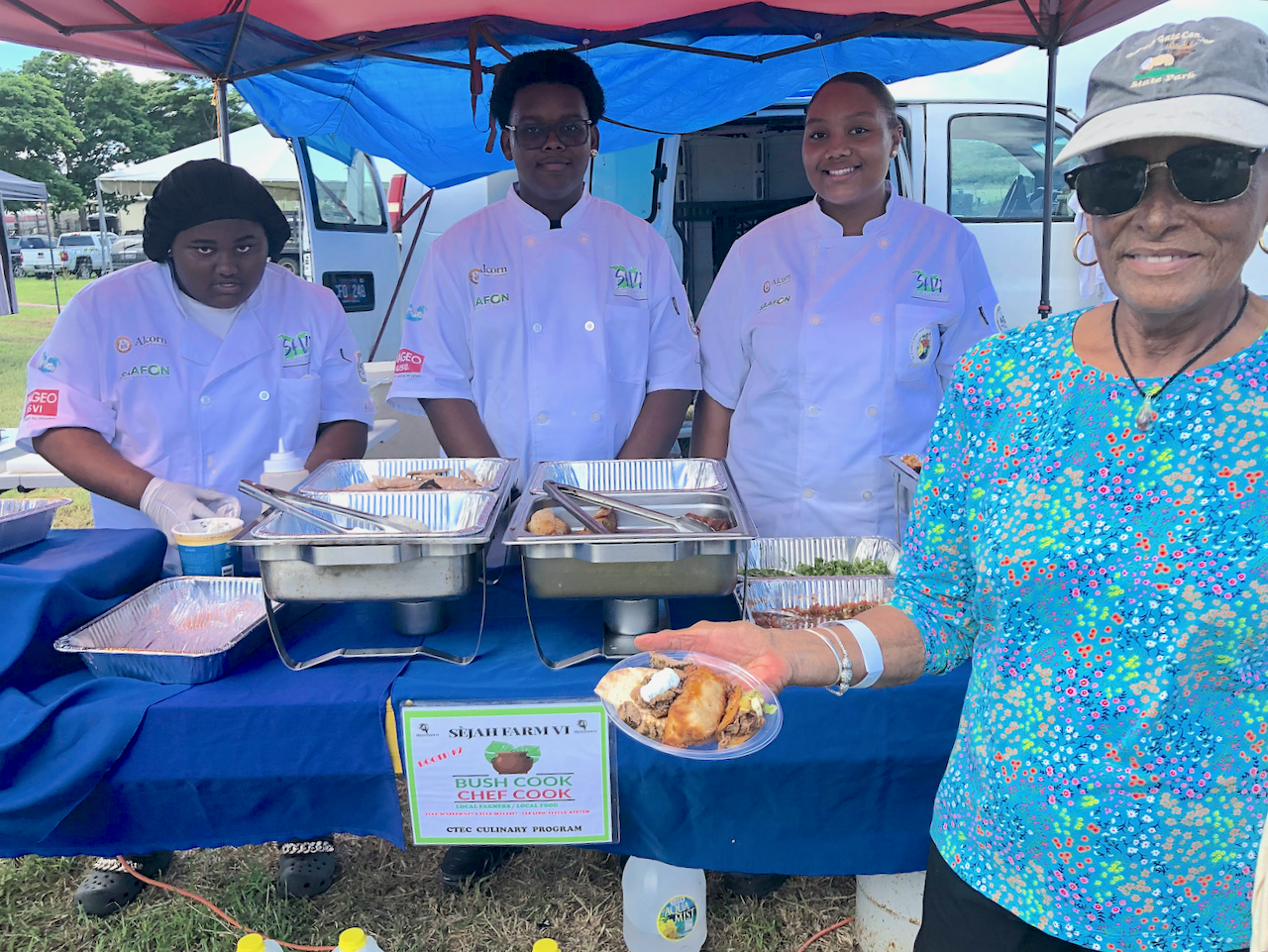 A family of cooks manned the Crucian Galore booth making pumpkin soup with guacamole. Mother and daughter Sybil and Shelinda Quinland ran the food line with daughter Chalinda George, 15, serving as sous chef. The younger cooks Joel Fontaine, 11, and C. J. Pelle, 8, helped prep the food, blended fresh mango smoothies and fried banana chips. On Friday, the boys won the elementary school cook-off.
Salt Great Pond's Chris Booth cooked chicken and rabbit roulades in a fire pit. He also charred local squash and served his food with homemade pickles. The chef said he has participated for four years because he likes to cook "local as much as possible."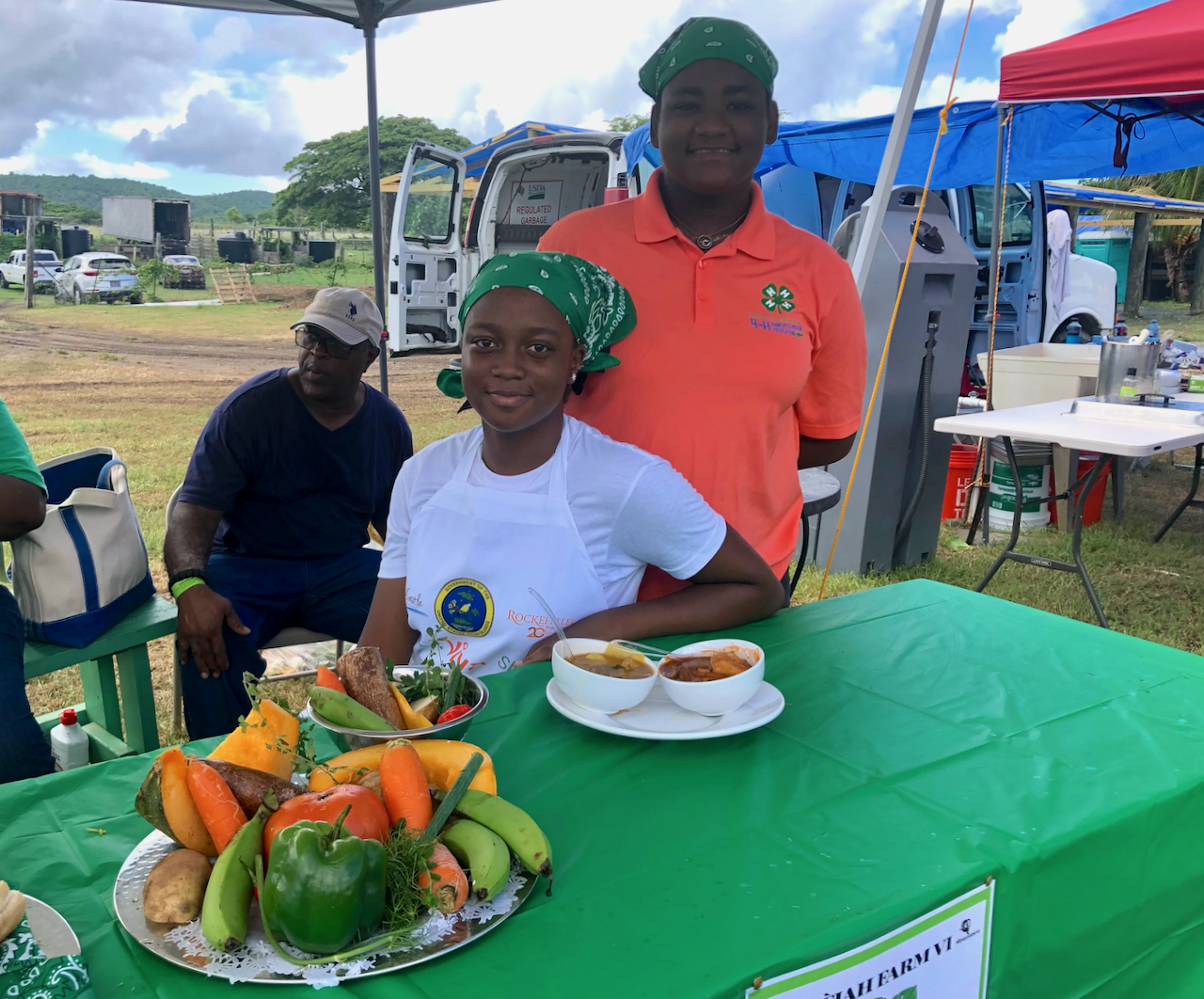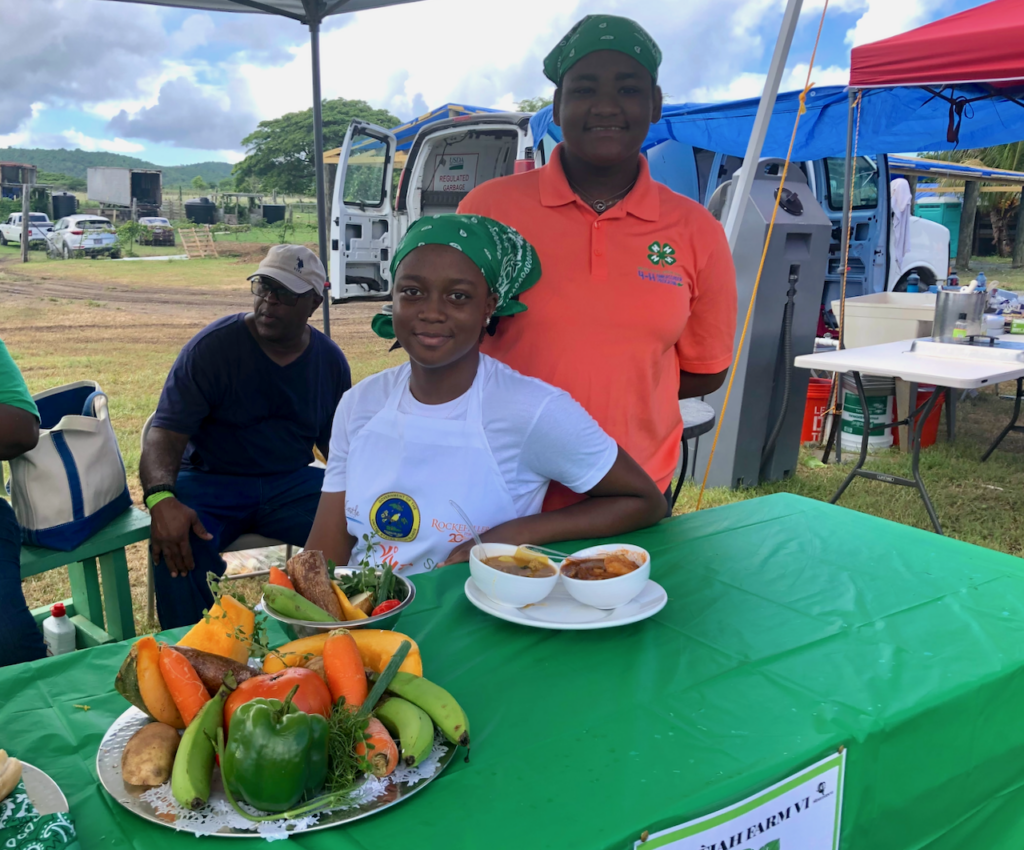 Chef Frank Robinson cooked lamb and sweet potato stew and eggplant and tomato sauté.
He said he has participated in every event.
"It's a great community event and supports local agriculture. It gets the community to eat fresh local food," he said.
Frank Pugliese, former chef of Un Amore and other St. Croix restaurants, cooked curry lamb stew with coconut milk and pumpkin squash.
"It's the farmers. It's my favorite thing to use local ingredients as often as available," he said.
Chef Ashley Ellis prepared jerked chicken, pumpkin soup, breadfruit and sweet potato gnocchi, and curry lamb for the crowd.
"I like to interact with the community and use local ingredients," she said.
Other offerings featured drinks such as fresh sorrel, ginger beer, stinking toe, bush tea with trumpet bush, vervaine, lemongrass and the painkiller bush, as well as a drink made from the baobab tree, and sea moss punch.
While parents sampled food and listened to music from Cool Sessions, children ran around the grounds and jumped in a bouncy house.
On Friday, there were food and cooking demonstrations and an elementary school cook-off, bouncy houses and games for the public.
This year's sponsors included local, national and international organizations — Alcon St. University, SAAFON, VIYA, Diageo, the Rockefeller Foundation, V.I. Tourism, First Bank, Sand Castles Hotel, V.I. Good Food Coalition, Shared Insight, WJKC and the King Christian Hotel.
"Sponsorship was off the chain this year," Browne said.