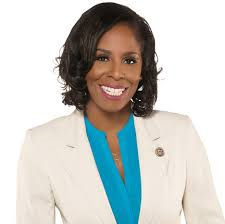 Ways and Means and Budget Committees, released the following statement following an announcement from the Social Security Administration (SSA) regarding an 8.7 percent benefit increase for 2023.
"This week, the Social Security Administration announced an 8.7% cost-of-living adjustment (COLA) increase, which will begin automatically with benefits payable to more than 65 million Social Security beneficiaries in January of 2023, increasing benefits by more than $140 per month on average. This adjustment applies to Supplemental Security Income (SSI) recipients as well and increases payments to more than seven million beneficiaries beginning on Dec. 30, 2022. To note, some individuals receive both Social Security and SSI benefits.
"By law, the SSA must annually review the percentage increase of the Consumer Price Index for urban wage earners and clerical workers, determined by the Department of Labor, to calculate cost-of-living adjustments (COLAs). This official measure ensures the purchasing power of Social Security and SSI is not eroded by inflation. The automatic COLA allowance is an essential feature of Social Security, protecting beneficiaries from losing purchasing power over time. The increase in Social Security benefits, coupled with a decrease in Medicare premiums, will provide vital assistance to seniors adjusting to higher costs of living. Additionally, based on the increase in average wages, the maximum amount of earnings subject to the Social Security payroll tax will increase from $147,000 to $160,200.
"In the 117th Congress, I introduced legislation (H.R. 537) to include the U.S. Virgin Islands in the SSI program because, although Virgin Islanders are American citizens, we are automatically denied benefits upon applying for this integral program. I will continue to advocate for the fair and equitable inclusion of Virgin Islands residents in the SSI program as there is no justification for this treatment. The COVID-19 pandemic has devastated the Virgin Islands' economy, and many are still struggling to make ends meet. Granting Virgin Islanders access to the SSI program continues to be at the forefront of my priorities."
For more information about Medicare changes for 2023, check out www.medicare.gov and learn more about how the cost-of-living adjustment (COLA) is calculated visit www.ssa.gov/cola.