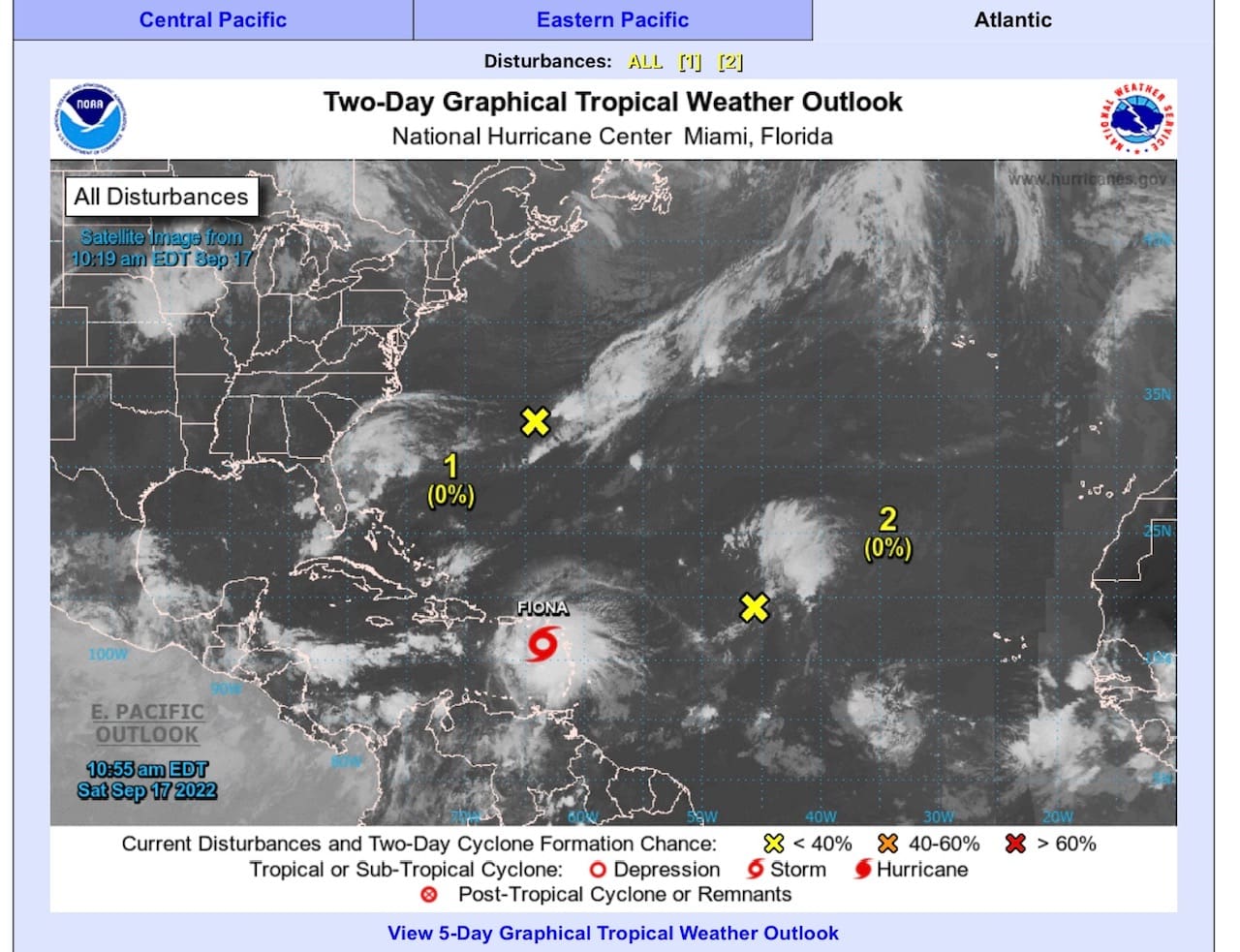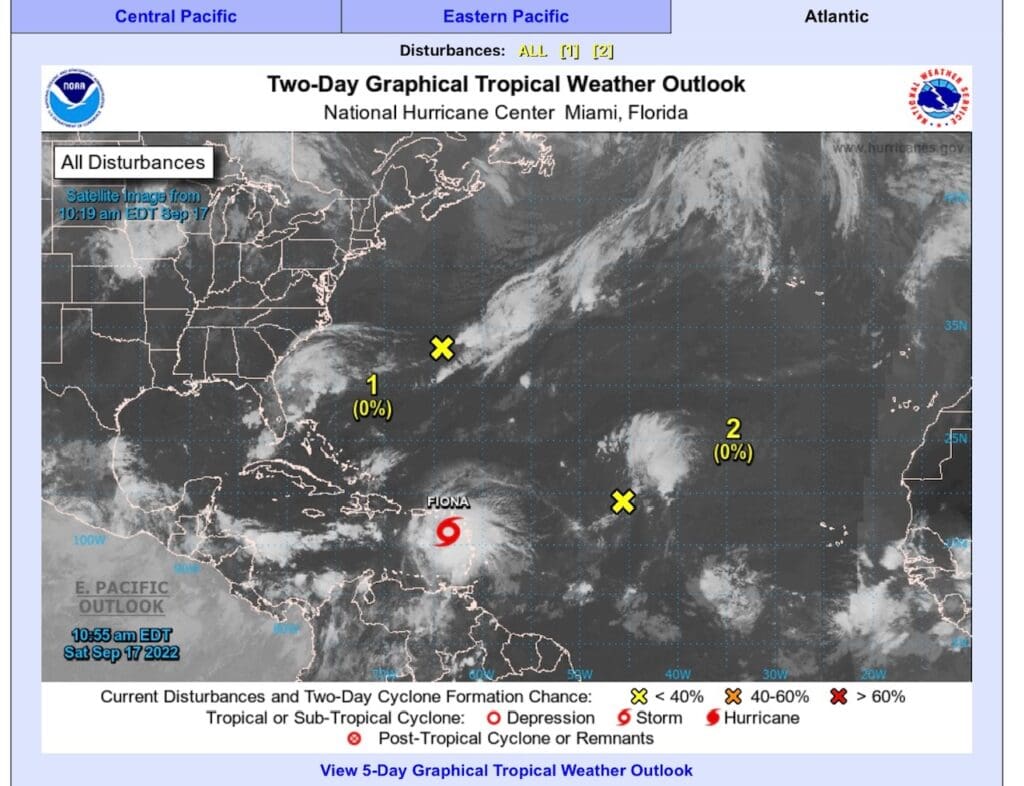 While a hurricane watch was issued for the U.S. Virgin Islands around 11 a.m. Saturday, emergency management officials said they are closely monitoring the path and impact of Tropical Storm Fiona, which will be at its closest point Saturday between 6-7 p.m. and is right now not expected to deliver a large impact outside of 4-6 inches of rain and winds up to 60 miles per hour.
Though, at a Saturday morning press conference, Gov. Albert Bryan Jr. still urged residents to remain prepared in case anything changes.
"One thing about storms, we want the public to be on guard, but not panic," he said. The governor added that the center of Fiona is expected to be near or south of the territory Saturday evening and over Puerto Rico Sunday night before moving onto the Dominican Republic. He cautioned that with winds extending out 125 miles from the center and the storm tracking 50 miles south of St. Croix – or 90 miles out of St. Thomas and St. John – that residents should stay off the roadways in case conditions become worse.
V.I. Territorial Emergency Management Agency Director Daryl Jaschen said within watch zones, hurricane conditions can be possible within 48 hours. Fiona has slowed significantly, he added, moving at eight miles per hour, with forward speed expected later Saturday to the west northeast, before turning Sunday evening.
At this point, sea ports are closed and airports are open, though travelers should check in on the status of their flights. V.I. Adjutant General Kojo Knox-Limbacker said that the National Guard was deployed to St. John ahead of the port closing, have resources – including an ambulance – on standby for emergencies and is communication with its partners in case the storm becomes "greater than our capabilities."
Bryan added there's "a lot of convection" behind the storm, which Jaschen said could increase rain levels to up to 10 inches over the next three days.