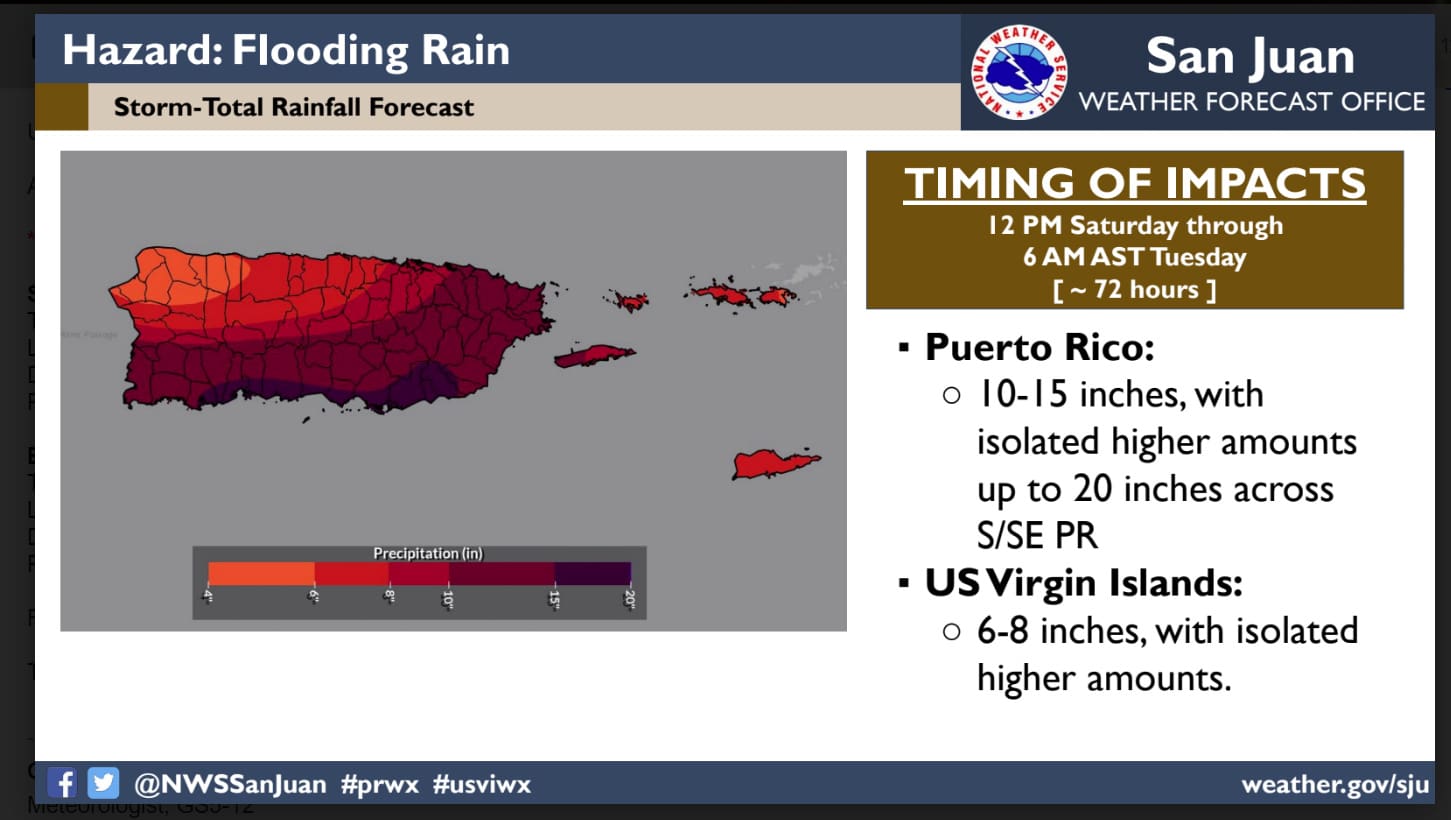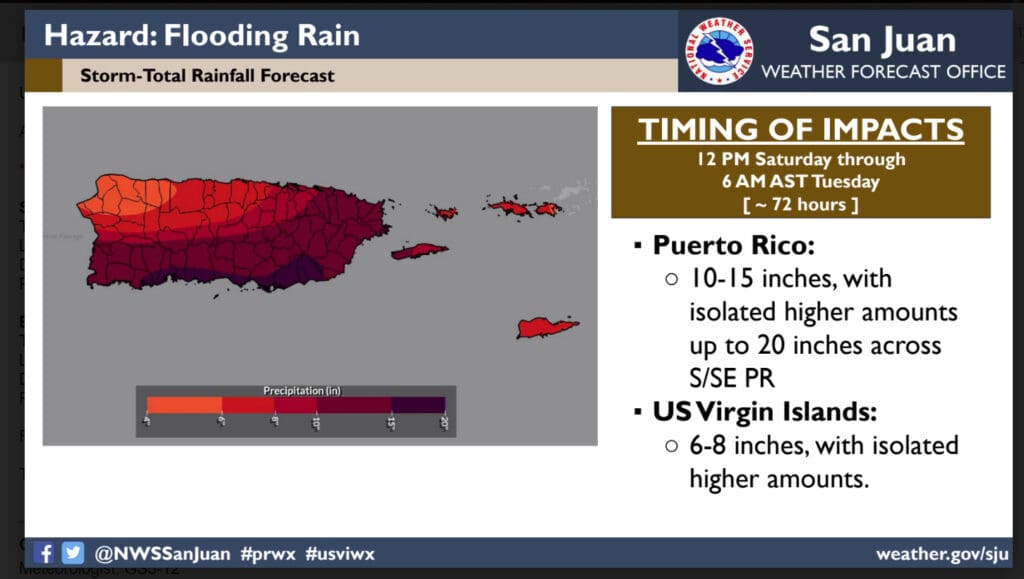 NOAA National Weather Service's Forecast Office out of San Juan, Puerto Rico at its 1:30 p.m. briefing on Tropical Storm Fiona said it had strong confidence in its prediction that strong tropical storm winds will hit St. Croix late this afternoon and early evening. Heavy rainfall which had already started in some areas of the territory is also predicted to last well into Sunday.
The wind numbers predicted for St. Thomas and St. John are a little lower. St. Croix's sustained winds are expected to be 35 to 40 mph with gusts up to 70 mph. On St. Thomas, the sustained winds should be in the 25 mph to 35 mph range with gusts up to 60 mph. Six to eight inches of rain is predicted throughout the territory.
The storm is predicted to pass 53 miles south of St. Croix between 1-3 a.m. Sunday and 91 miles south of St. Thomas at 4 a.m. Tropical Storm winds can extend 125 miles from the storm center. The storm surge on the coastline should be under two feet.
The storm is predicted to have a much greater impact on Puerto Rico. After leaving the Virgin Islands water Fiona is expected to go from being a strong Tropical Storm to a low-level Category One hurricane. Parts of Puerto Rico could receive up to 20 inches of rain.