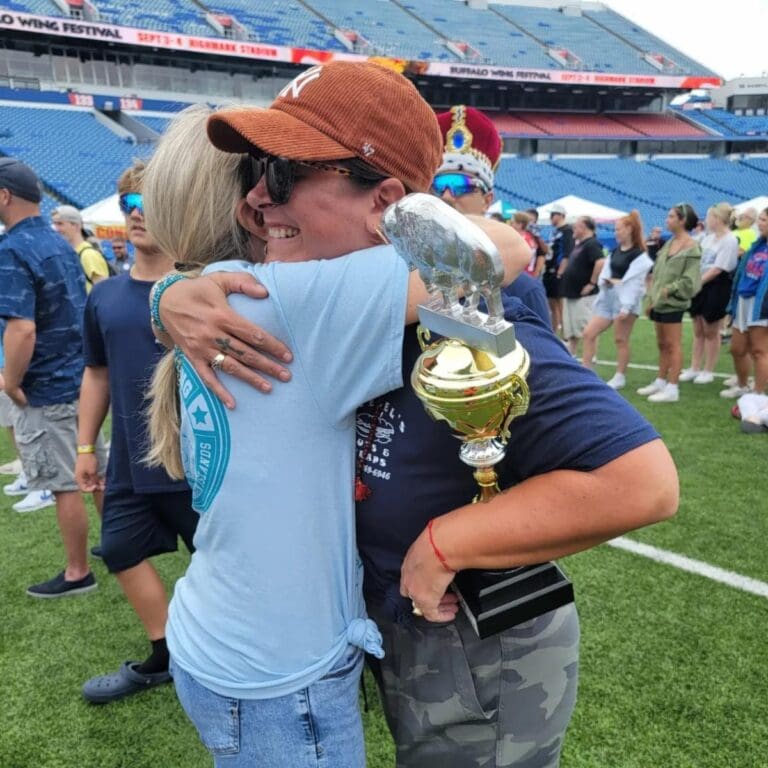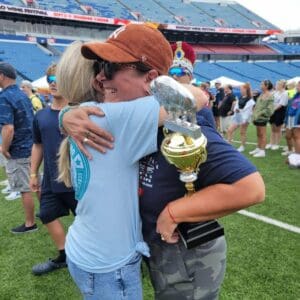 Chef Cory Baker of Barefoot Buddha Restaurant won the 2nd place trophy for "Media Best in Show" at the 20th Annual National Buffalo Wing Festival that took place over the Labor Day weekend in Buffalo, NY, from Sept. 3–4.
Barefoot Buddha was the 2022 King of the Wing (KOW) winner of the USVI competition, and the team then earned the opportunity to represent the Virgin Islands at the national competition. The team, accompanied by the U.S. Virgin Islands Department of Tourism, showcased several island-inspired wing sauces and were well received by the judges, food critics and festival goers alike.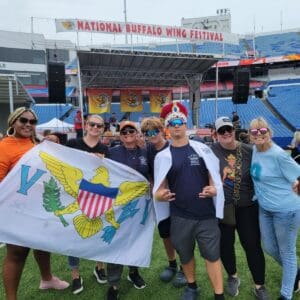 "I'm feeling so grateful for the opportunity to represent the U.S. Virgin Islands and Barefoot Buddha Restaurant at the 'Wingfest' in Buffalo, New York," said Chef Baker. "I'm so thankful for the unconditional support of my family and friends, my 'Buddha girls' who traveled with me, Alpine Securities, the USVI Department of Tourism, and my Buddha crew for holding it down while I was gone, and, of course, the continuous support of our amazing VI community. Next year it's first place!"
The opportunity to compete at the Wingfest, with paid airfare and accommodations, was the winning prize package for the winner of KOW's Restaurant Division at the 11th Annual King of the Wing contest that was presented by Alpine Securities USVI and White Bay Group on June 11 at Magens Bay Beach and sponsored by Coors Light, Captain Morgan and the Department of Tourism.
"We're extremely proud of the Barefoot Buddha team for bringing home a trophy," said Commissioner Joseph Boschulte, of the VI Department of Tourism.
"To win such an award where the buffalo wing originated is quite a feat. Now it's our turn to extend our hospitality to the restaurants of Buffalo and beyond, inviting them to participate in next year's King of the Wing competition, on June 10, on St. Thomas. Best of all, no passport required for U.S. citizens," Boschulte said.
The 12th Annual King of the Wing contest is scheduled for Saturday, June 10, 2023. If there are any questions, call Vernon Araujo at 714-2020, email kingofthewingvi@gmail.com or visit www.kowvi.com. People can also follow KOW on Facebook, Instagram or Twitter (@kowvi).