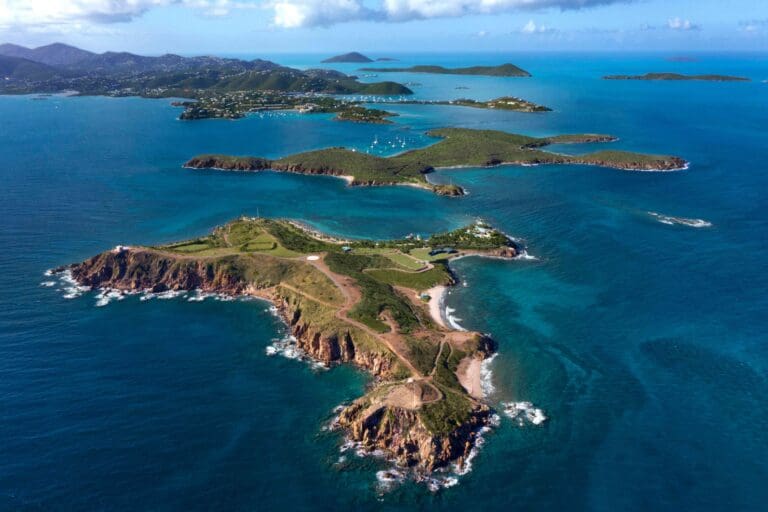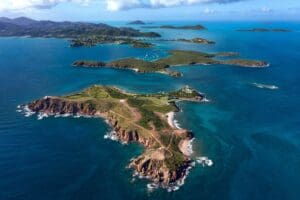 The two islands once owned by disgraced financier Jeffery Epstein were listed for sale Wednesday at a whopping $125 million.
New York-based Bespoke Real Estate has the roughly 230 acres of land comprising Great St. James and Little St. James islands for sale as "The Jameses." With six beaches and nearly six miles of coastland, the listing suggests the islands could be subdivided for multiple owners at some point.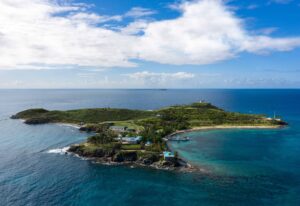 The realtors suggest less-developed Great St. James would be ideal for a subdivision. The 161.3-acre island includes the popular yachting spot Christmas Cove.
Building on the islands would require Department of Planning and Natural Resources approval, said Jamal Nielson, a department spokesperson.
The listing is shy on details about what repeat sex offender Epstein – who died in jail in 2019 – built on Little Saint James. It says the 71.6 acres includes a helipad, private dock, gas station, high-capacity water filtration, two pools, the main compound, four guest villas, a gym, tiki hut, maintenance and viewing structures, and "three private beaches."
All beaches in the U.S. Virgin Islands are public up to the high-water mark, so just how private these beaches are is debatable.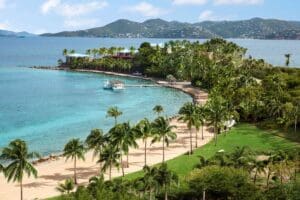 Epstein's mansion in Manhattan reportedly sold last year for $50 million — $38 million less than the original asking price. He had used the Upper Eastside townhouse as his criminal lair, authorities said. At the time of his death on Aug. 11, 2019, Epstein's estate was estimated to be worth $577 million.
More than 100 women have reportedly come forward claiming to be victims of Epstein's sex offenses. A fund was set up to channel some of Epstein's wealth to the women, many of whom were underage teens when assaulted.
Representatives of Bespoke Real Estate said further information on the private islands was available only to interested buyers.